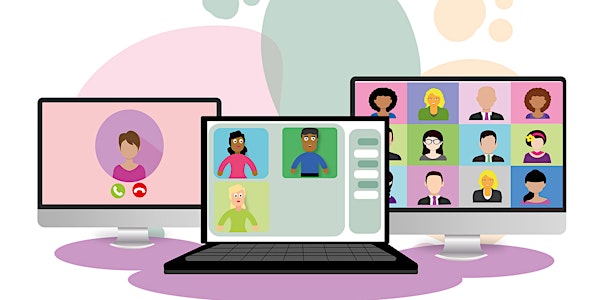 ABCs OF COGNITIVE REHABILITATION AFTER ACQUIRED BRAIN INJURY (3-parts)
Are you recovering from an acquired brain injury? We are here to share tips and coping strategies on symptom management!
Refund Policy
Contact the organizer to request a refund.
Eventbrite's fee is nonrefundable.
About this event
<>
Instructor: Elizabeth Choi, PhD, Psychological Associate under Rebecca Crabb PhD
This is a 3-part webinar series dedicated to coping with common cognitive, physical and mood symptoms after sustaining an acquired brain injury with mild cognitive symptoms.
Dates: August 9, 16, 23 (Tuesday)
Time: 7-8:15 PM (PDT) 1-hour webinar + 15-mins Q&A
Instructors: Elizabeth Choi PhD, Brooke Adams PsyD (supervised by Dr. Rebecca Crabb)
Website: https://www.rebeccacrabbphd.com
The series is appropriate for individuals (and caregivers of individuals) who are recovering from an acquired brain injury and have mild cognitive impairments, as well as providers/clinicians who treat this population.
Fee: $15 per session. Below are several options:
(i) 10% off ($40 total) when you attend all 3 webinars. Click on any date to purchase "All 3 Seminars".
(ii) If you wish to attend only certain dates, please select each date separately and add to your cart for final checkout.
(iii) We are offering this webinar series free-of-charge for individuals in financial need, no questions asked. If you wish to select this option, please select your date(s) first, and then choose the option for Donation/Scholarship on the next page.
The presentation portion will be recorded (we will not record the Q&A), and the recording will be sent to registrants. Participants' names and images will NOT be recorded.
Webinar #1: Attentional and processing speed changes after brain injury
Date: August 9, 2022 Time: 7-8:15 PM Pacific
– Understanding changes in the brain after injury
– Types of attention functions localized in the brain
– External and internal attention strategies
– Time Pressure Management (TPM) strategy for slowed processing speed
Webinar #2: Mental fatigue and memory changes after brain injury
Date: August 16, 2022 Time: 7-8:15 PM Pacific
– Understanding what mental/neuro fatigue is
– Managing mental fatigue to optimize performance
– How memory works inside our brain
– External and internal memory strategies
Webinar #3: Physical symptoms and mood changes after brain injury
Date: August 23, 2022 Time: 7-8:15 PM Pacific
– Common physical symptoms after brain injury
– Pacing strategies for coping with somatic discomfort
– Problem-solving approaches for mood management
– Preventing possible brain injury in the future
**For patients/caregivers: Please note that this is an informational series and not a medical or psychological treatment program. Our presentation will be most relevant for individuals with mild cognitive, physical, or mood symptoms who experienced their injury within the last 2 years. However, we also welcome those with a less recent injury and believe the materials will still be helpful.
**For clinicians: Regretfully, we do not offer any CE credits for our webinars at this time.