ABCs of Autism, ADHD and SPD - Nov 2018

Tuesday, November 6, 2018 from 6:30 PM to 8:00 PM (CST)
Event Details
On November 6th, Howell Chiropractic is hosting another ABC's of Autism event. This workshop has been hosted for concerned and interested parents all over the globe and we are honored to have been a part of the program for the past 5 years.
By now, many of you are aware that somewhere between 1 in 38 and 1 in 68 children are diagnosed with Autism...1 in 26 with Epilepsy...and 1 in 4 with a combination of Autism, ADHD, Allergies and/or Asthma...
November 6th is a date HCC would like you to reserve to TAKE ACTION. We will be turning awareness into action through educating, informing and EMPOWERING you to take real ACTION!
This workshop is loaded with content that will literally change the way you view and understand Autism, ADHD and other chronic childhood challenges. You will leave with specific ACTION steps that you can incorporate THAT NIGHT and begin optimizing the trajectory of your child's life. 
We invite you to attend and share this event with someone you know. Over the past 5 years, this event has literally changed lives and this night will be no exception! Reserve your seat today! 
"When we chose to seek out a chiropractor my son had chronic ear infections, a recent diagnosis of autism, and his behavior was getting worse. We started at Howell Chiropractic, and my son has made huge changes in the short amount time we have been going. His health has improved tremendously and is rarely sick, he is much more open to peers and loves all of the staff he even lets Dr. Travis hold him which would've never been an option before! On top of him being more healthy, he is saying about 30 more words since he's started his treatment plan! My son is sleeping through the night almost every night now, and has only had one ear infection in 6 months. He used to get about 2 per month, and has had two sets of tubes. It really has made such an impact on our lives, and I would recommend Howell Chiropractic to anyone!" - Alyssa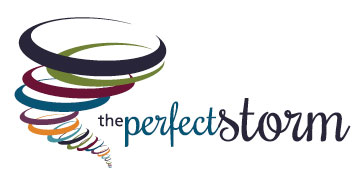 When & Where

Howell Chiropractic
4929 Utica Ridge Rd
Davenport, IA 52807


Tuesday, November 6, 2018 from 6:30 PM to 8:00 PM (CST)
Add to my calendar
Organizer
Howell Chiropractic is a pediatric and family wellness center located in Davenport. We focus on finding the true CAUSE of your challenges. We take a YOU centered approach to determining the most effective and efficient way to get you to the next level of health. Whether you are struggling with an injury or are looking to achieve better overall health, we are here for you. 
We also love taking special care of kiddos! We provide safe, gentle and effective chiropractic care to children of all ages. From well babies to ear infections, colic, constipation, refux and chronic illness. We have extensive training in prenatal Chiropractic care (ie.Webster Technique) and neurodevelopmental disorders such as: Autism, ADHD, Sensory Processing Disorder, Anxiety and more.