ABCD InstituteTraining: An Intro to Asset-Based Community Development
Description

The ABCD Institute at DePaul University is proud to present a 2.5 day basic training event In Aurora, Colorado that introduces the core principles and applications of Asset-Based Community Development (ABCD) in the context of local communities. Presentations and discussions will occur in light of current conversations about equity and social justice and will enable participants to think deeper about responses to these challenges. Day three of the event will include site visits.
Who Should Attend People who seek an introduction to ABCD in the context of local geographic communities. Though not a requirement, experience shows that the effectiveness of the training is greater when more than one person from the same organization attend together. This training may also serve as a "refresher" opportunity on ABCD basics for others who are already somewhat familiar with the approach.
When and Where The two and a half day event will be held September 26, 27 and 28, 2018 at Elevation Christian Church in Aurora, CO. Each day will begin at 8:30 am with days one and two ending at 4:30 pm and day three ending at 12:30 pm. Lunch will be provided on-site days one and two as an inclusive part of the training while evenings are open for informal gatherings and sharing at the personal expense of participants. Lodging is the responsibility of each registrant though a list of possible locations under FAQ's may assist registrants in making their personal arrangements.
Workshop Leaders The course will be led by four experienced ABCD Faculty and Fellows affiliated with the ABCD Institute at DePaul University - Rachel Dahlke, Ron Dwyer-Voss, Rubin Medina and Dacia Steiner. The Co-Founder of the ABCD Institute, John McKnight, will also make a guest presentation. Bios of each of the leaders can be found by clicking on their photos below.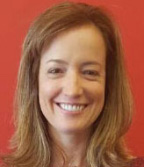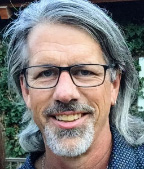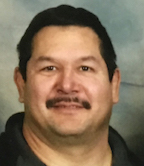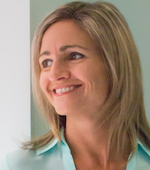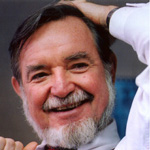 Registration Fee $620.00 for the 2.5 day training event. Register before June 29, 2018 for the Earlybird discount fee of $560. A limited number of partial scholarships are available and will be reviewed through an application process.
To obtain a partial scholarship application, please email Kim Hopes at abcd@depaul.edu.
Accessibility For questions about accessibility or to request accommodations please contact Kim Hopes at 773-325-8344 or abcd@depaul.edu. Two weeks advance notice will allow for appropriate planning.
Upon request, event organizers will strive to provide onsite child care or a list of local child care providers who can be engaged during the event. Participants requesting this support will be connected so they can share child care. Upon request, lactation spaces will be made available for breastfeeding mothers.
FAQs
Registration
Please arrive on Tuesday, June 12 by 8:15 am for registration. We will begin promptly at 8:30 am.
How can I contact the organizer with any questions?
For questions, email abcd@depaul.edu or contact Kim Hopes at 773-325-8344.
What are my transportation/parking options for getting to and from the event?
Nearby airport is Denver International Airport (DEN), and the training venue is approximately 20 minutes from the airport.

There is a light rail system from the airport to the training area, details are here: http://www.rtd-denver.com/HowToRideLR.shtml

Out of town attendees have the options of renting a car or utilizing Lyft or Uber.

There is plenty of off-street parking at the training venue.
What are some local hotel options?
SpringHill Suites by Marriott Denver at Anschutz Medical Campus
13400 E Colfax Ave, Aurora, CO 80011
(720) 859-1100
Hyatt Regency Aurora-Denver Conference Center
13200 E 14th Pl, Aurora, CO 8001
(303) 365-1234
Holiday Inn Express Denver Aurora - Medical Center
1500 S Abilene St, Aurora, CO 80012
(303) 369-8400
La Quinta Inn Denver Aurora
1011 S Abilene St, Aurora, CO 80012
(303) 337-0206