ABCD Institute Training: Applying ABCD – Deepening Our Practice
Description

The ABCD Institute at DePaul University is proud to present a dynamic 2-day workshop expanding on the core principles and applications of Asset-Based Community Development (ABCD) in local communities. Presentations, discussions and exercises will include discussions of equity and social justice and enable participants to explore how ABCD can respond to these issues.
When: September 10-11, 2019
Day 1: 8:30 am - 4:30 pm
Day 2: 8:30 am - 4:30 pm
Where: Lincoln Park campus of DePaul University in Chicago.
2250 N Sheffield Avenue
Chicago, IL 60614
Who Should Attend People who have taken our Introduction to ABCD training workshop or something similar and/or who are practicing ABCD and want to explore:
How do I support community residents in strengthening their community?
How can I engage community residents in my organization's community focused work?
How does a community move toward a wider circle of people working together to realize goals?
How do I know if what we are doing is 'working' and how do we help tell the story?
How can ABCD be practiced in a way that intentionally advances equity and social justice
Workshop Leaders The course will be facilitated by Faculty from the ABCD Institute at DePaul University. Rev. Darryl Answer (Kansas City), Ron Dwyer-Voss (Sacramento, California), Seva Gandhi (Chicago) will lead the workshop. Click on names for more information about each facilitator.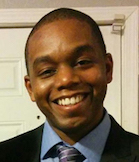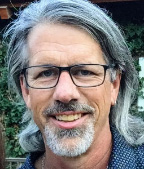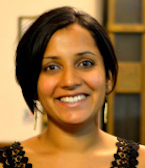 Registration Fee $595 for the 2-day training event. An "early bird" discounted fee of $535 for those who register by July 19, 2019. A limited number of partial scholarships are available and will be reviewed through
an application process.
To obtain a partial scholarship application, please email Kim Hopes at khopes@depaul.edu.
Registration includes lunch, coffee/tea and materials but not lodging. A list of local accomodations can be found below under FAQ's
Accessibility For questions about accessibility or to request accommodations please contact Kim Hopes at 773-325-8344 or khopes@depaul.edu. Two weeks advance notice will allow for appropriate planning.
Arrangements via video streaming will be made for participants who cannot attend in person due to caregiver responsibilities. Upon request, event organizers will strive to provide onsite child care or a list of local child care providers who can be engaged during the event and lactation spaces will be made available for breastfeeding mothers. Participants requesting this support will be connected so they can share child care.
FAQs
Registration
Please arrive on Tuesday, September 10 by 8:00 am for coffee and registration. We will begin promptly at 8:30.

What are my transportation/parking options for getting to and from the event?
The training is located at the DePaul University Lincoln Park campus which is about equally accessible from O'Hare or Midway Airports.
Nearby parking options can be found at the following lots:
Sheffield Parking Garage
2331 N. Sheffield Ave.
Chicago, IL 60614
Clifton Parking Deck
2330 N. Clifton Street
Chicago, IL 60614

Street Parking can be found west of the Student Center from 6am-6pm. Please check signs carefully.
Public Transportation options:
DePaul University is located at the Fullerton stop of the Red, Purple and Brown el train lines. There are also numerous bus options. CTA Trip Planner

How can I contact the organizer with any questions?
For questions, email abcd@depaul.edu or contact Kim Hopes at 773-325-8344.

What are some local hotel options?
Below is a list of additional places to stay near the training. At all hotels and hostels inquire if there is a DePaul University rate.
Chicago Getaway Hostel
616 W. Arlington Pl.
Chicago, IL 60614
(773) 929-5380
getawayhostel.com
When calling the hotel directly, ask for DePaul's Preferred Rate.
City Suites Hotel
933 W. Belmont Ave.
Chicago, IL 60614
(800) 248-9108
City Suites DePaul Discounted Rate
wheelchair accessible

Hotel Versey
644 West Diversy Parkway
Chicago, IL 60614
(773) 525-7010
Hotel Versey
wheelchair accessible
Majestic Hotel
528 W. Brompton Ave.
Chicago, IL 60657
(800) 727-5108
Majestic Hotel DePaul Discounted Rate
Willows Hotel
555 W. Surf St.
Chicago, IL 60657
(800) 787-3108
Willows Hotel DePaul Discounted Rate