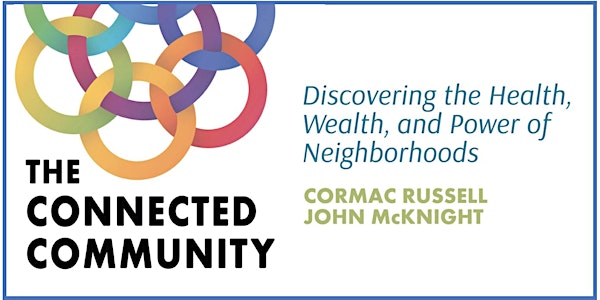 ABCD Book Talk - The Connected Community(Virtual)
Join us online for a Book Talk with ABCD Stewards John McKnight and Cormac Russell to discuss their new book, The Connected Community.
About this event
ABCD Book Talk - Sponsored by Steans Center, DePaul University
Join this in-person book talk online!
Time: Thursday evening, January 19, 2023, 5:45 pm - 7:15 pm, Central Time U.S.
Where: Virtual gathering via Zoom
About the book:
We may be living longer, but people are more socially isolated than ever before. As a result, we are hindered both mentally and physically, and many of us are looking for something concrete we can do to address problems like poverty, racism, and climate change. What if solutions could be found on your very doorstep or just two door knocks away?
Cormac Russell is a veteran practitioner of asset-based community development (ABCD), which focuses on uncovering and leveraging the hidden resources, skills, and experience in our neighborhoods. He and John McKnight, the Co-Founder of the ABCD Institute, show how anyone can discover this untapped potential and connect with his or her neighbors to create healthier, safer, greener, more prosperous, and welcoming communities.
Join John and Cormac online to hear and see the in-person presentations. Then, grab a drink and a snack and gather with fellow online folks for small group discussions.