About this Event
We will be demoing one of our most popular WaterFed systems, the Phaser, along with our Triple Crown Silver WaterFed pole.
Petzl will be holding a safety demonstration after the WaterFed® portion of the day. They will be performing on-rope demonstrations showing techniques and gear for high rise window cleaners. Lunch will be provided.
Whether you are an experienced WaterFed user or brand new to this technology, our event has something to offer for everyone! This month's event will be taking place at the beautiful Petzl USA facility.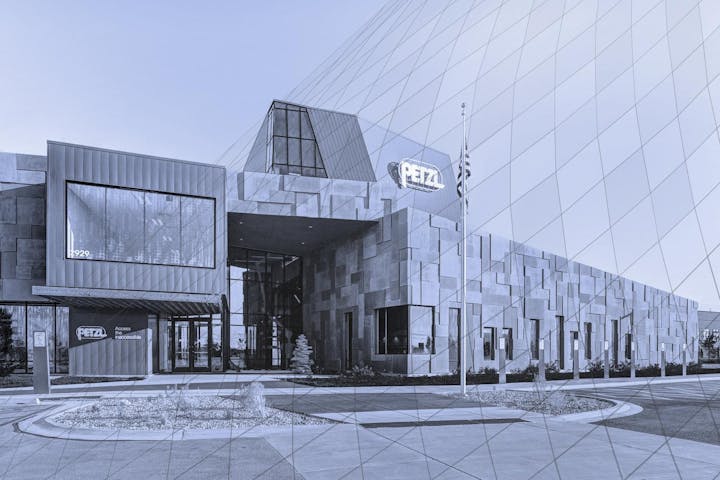 The value to you and your business:
Give yourself and your employees free professional WaterFed® education and training to ensure correct and efficient technique.
Get your hands on abc's top selling WaterFed® system and Pole.
Take advantage of special discounts for attending our event.
Free product samples from abc Window Cleaning Supply.
Network with other window cleaners in your area.
High Rise Safety Demo by Petzl
Get to know abc as a supplier and let us know how we can serve you.
Meet Petzl representatives.
Lunch with Window Cleaning Peers
abc Window Cleaning Supply will be discussing the details of the system and showcasing a Phaser and Triple Crown 45' Silver WaterFed® pole equipped with a Monster Rinse Bar for you to get hands-on experience. After, Petzl will be putting on a safety demo for anyone interested in high rise window cleaning. Lunch will be provided.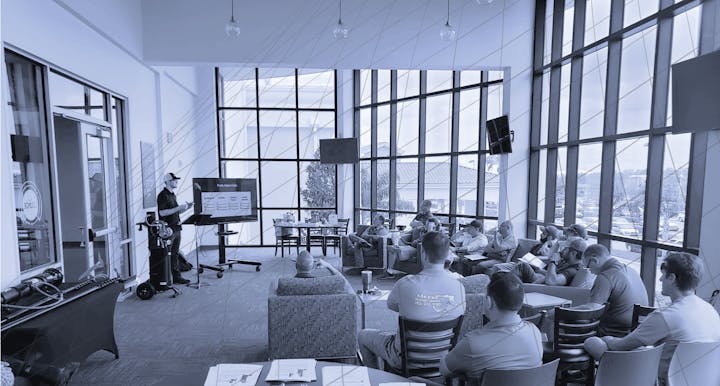 Along with demoing; we will also be discussing:
WaterFed® cleaning pros and cons. When to use it, when to leave it in the truck.
How to avoid and/or solve the most common WaterFed® issues and mistakes.
WaterFed® techniques: residential and commercial, basic and advanced.
How to "sell" WaterFed® cleaning to customers who are skeptical.
How to properly maintain your WaterFed® equipment, and why it matters.
DI vs Multi-stage: what's the difference, and which one is right for you?
The day will include a Phaser System and a Triple Crown Silver WaterFed Pole hands-on demo, basic and advanced techniques, advice on navigating clients questions about WaterFed, maintenance, the differences between systems, and of course, coffee and doughnuts. After which, Petzl will take over the afternoon with on-rope safety demos and lunch.
Feel free to stick around and speak with our expert about how we can help your company with all your window cleaning supply needs!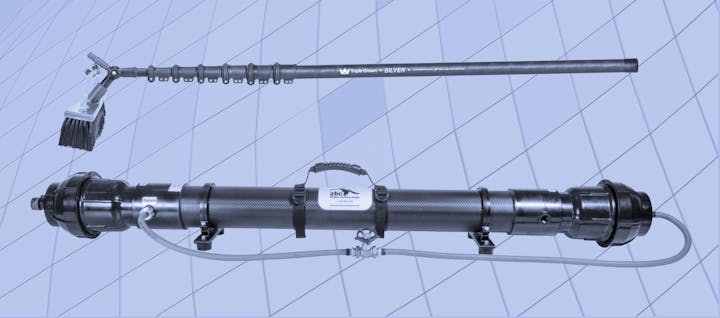 Tickets are $30 for the first person and $20 for the next three people. We suggest bringing employees so that they can benefit from the pure water demos and education. We estimate that the demo and educational discussion will run about 3 hours. If you are interested in attending, please let us know by using the registration link.
You will get your ticket price back as a store credit that you can use towards future purchases at abc!
We look forward to seeing you there!