ABC Southeastern Regional Meeting - Position Your Business for Success

Saturday, March 9, 2013 at 12:00 PM

-

Sunday, March 10, 2013 at 6:00 PM (EST)
Event Details

Join us for some Great education, Great fun and Great Southern Hospitality
The Association of Bridal Consultants Georgia Chapter will be hosting the 2013 Southeastern Regional Meeting. 
Get Your Business Positioned for Success in 2013
Whether you are just starting or just haven't gotten your business off the ground and making money, this is the seminar for you! This one-day action packed seminar will transform your business.
Hotel Accommodations:
Holiday Inn Dunwoody - 4386 Chamblee Dunwoody, Atlanta, GA - 1-800-HOLIDAY or 1-800-465-4329 - www.holidayinn.com/hotels/us/en/atlanta/atlch/hoteldetail
Mention "Bridal Conference" for Group rate: $94.00 per night (King Single Bed Room). Guest will be required to provide credit card to confirm reservation.
 Meet the Speakers: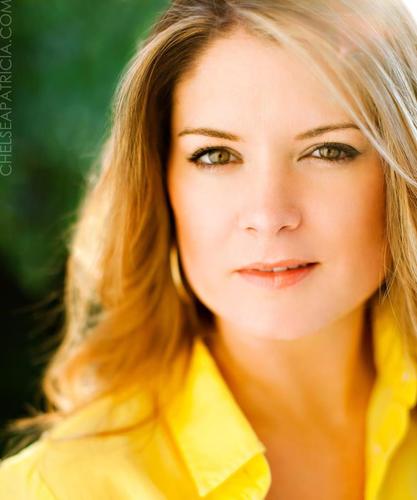 Heather Vreeland
Keynote Speaker
Heather Vreeland-
The Publisher and Editor-in-Chief of Occasions Magazine, an online & print guide for Weddings, Corporate and Social Events across Metro Atlanta.  Originally from Palm Beach County, Florida, Heather graduated from Flagler College with a Bachelor of Arts in Communication where she studied Public Relations and Broadcast Journalism in St. Augustine, FL.
The former Director of Marketing and self-taught graphic designer's expertise has evolved in a "grass-roots meets trial by fire" kind of way.  Having no prior experience in publishing, but always living by the mantra whatever the mind can conceive it can achieve, she channeled her resources and googled her way into the industry in 2008 and created a modest print and online editorial resource for Atlantans planning events.  Her gumption and love of life's many celebrations has catapulted the Occasions brand into one of the most respected multi-platform media companies across the Atlanta special events industry and continues to grow by leaps and bounds.
Heather is an entrepreneur by heart and is in love with all things marketing and small business. She keeps a blog, aptly named  "Business, bright ideas and how advertising makes the word go 'round" where she shares those "trial by fire" experiences at www.HeatherVreeland.com.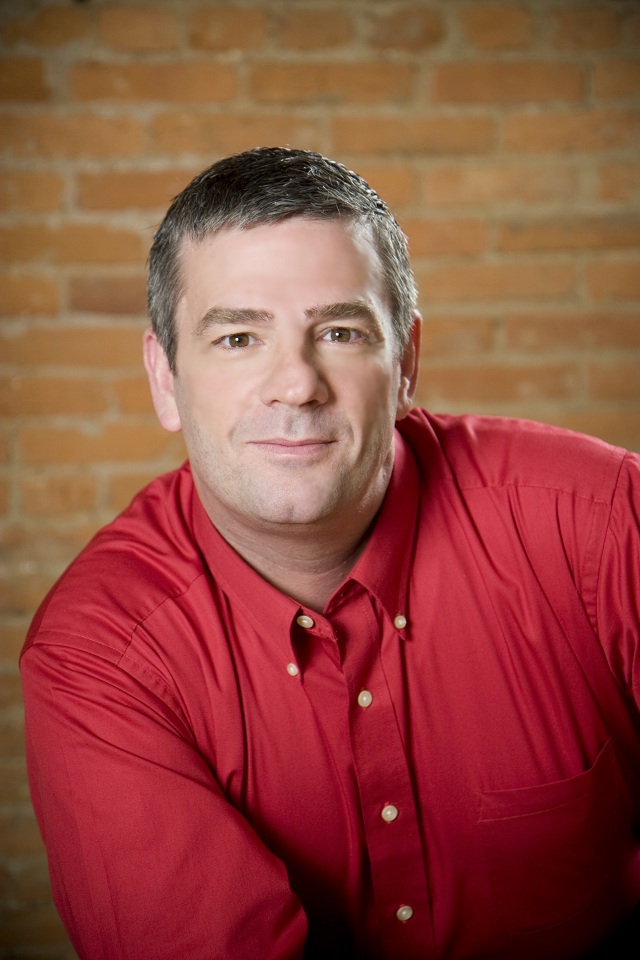 Mark Kingsdorf MBCTM
Mark Kingsdorf –
Master Bridal Consultant TM and Director of Philadelphia based The Queen of Hearts Wedding Consultants; Mark Kingsdorf is a 1981 Graduate of the Culinary Institute of America. With nearly 30 years of food and beverage experience in hotels, country clubs and off premise catering, he transitioned easily to a career as one of Philadelphia's top wedding planners.
Mark has been featured on the Style Network's "Whose Wedding Is It Anyway?" and" HGTV's Ultimate Wedding Guide" USAToday, Wall Street Journal, Martha Stewart Weddings and Real Simple Weddings.
Kingsdorf's work and advice has been featured in Brides Philadelphia, Philadelphia Weddings, The Knot Pennsylvania and South Jersey Weddings. His writing has been published locally and nationally in wedding magazines and websites, he has been a featured speaker and instructor for numerous wedding and event industry conferences.
Mark is the co-founder of the City of Hope charity event Let Them Eat Cake and is the founding president of Wish Upon A Wedding Philadelphia.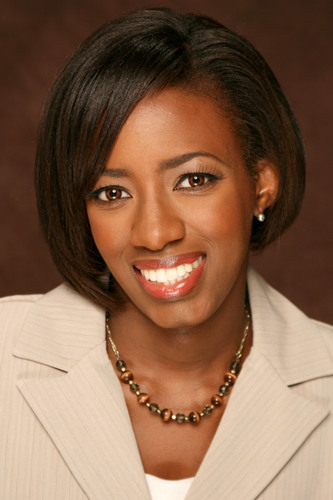 Dar'shun Kendrick Esq., MBA
Dar'shun N. Kendrick -
Atlanta, Georgia native received 2 bachelors' degrees from Oglethorpe University and a law degree from the University of Georgia.  While in law school, she was on a Member and Editor of the International and Comparative Law Journal and started the law school's first ever Business Law Society which prepares law students to practice transactional business law as opposed to business litigation. In August of 2011, she received her Master's in Business Administration from Kennesaw State University.

After passing the Georgia bar, she was employed at a litigation firm in downtown Atlanta, Georgia serving as counsel for large corporations like American Express, the City of Atlanta, Dell, Avis Rent-A-Car Systems, Clark Atlanta and other large entities. Her practice is exclusively business law, with a focus on transactional law including document drafting, document reviewing and negotiating services as well as strategic planning and business counseling services and training.

Dar'shun is admitted to practice law in the state and superior courts of Georgia, the Georgia Court of Appeals and the Middle District of Georgia. She is a Member of the State Bar of Georgia, the Young Lawyers Division (YLD) of the State Bar, the Business Law Committee of the YLD of the State Bar, the DeKalb and Rockdale Chamber of Commerce. She is also a  founding Board Member/attorney for the Stonecrest Mall Business Alliance, Inc. She received the "30 under 30 Awards" in the spring of 2011 and is a finalist for the "Under 30" Awards in Atlanta by Under30FTV Magazine.

Dar'shun was elected to the Georgia House of Representatives in November of 2010 to represent over 50,000 residents in East DeKalb and Rockdale counties in the Georgia General Assembly. She now represents over 54,000 Georgians from DeKalb and Gwinnett counties.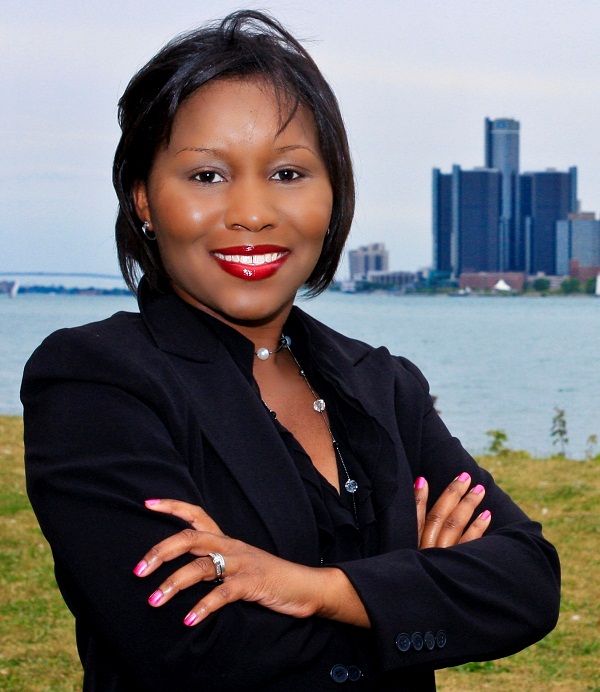 Lisa Smith, CPWEP

Lisa Smith-
Owner of Gabbi Grace Events Award-Winning full service weddings and special events planning company located in the Metropolitan Detroit area. Lisa is a Certified Professional Wedding and Event Planner, instructor, one of 46 Wedding Industry Experts Panelist, writer for Detroit Weddings Examiner.com and Creative Director and "Ask Lisa" advice columnist for Pretty Pear Bride Magazine.
Lisa began planning special events when she was a high school junior from Home Coming Dances to the Junior and Senior Proms if there was a planning committee she was on it. After her graduation from high school in 1991 it was no surprise her passion for planning special events followed her to at Fairmont State College Fairmont, West Virginia it was there in 1992 she planned, coordinated and designed the first Student Union Ball in addition to the planning and promoting a concert at the time for a little known group by the name of Hootie and The Blowfish.
In 1996 Lisa returned to Michigan and began her career in management where her passion began to cultivate and grow. Lisa planned her first paid full-service wedding in 1999. Later she began giving advice, planning, coordinating and directing weddings for co-workers. It was during this time when she decided to pursue planning as a full-time career.
In 2007 she proudly earned and received her distinguished designation as a Certified Professional Wedding Planner, 2008 she became a proud member of The Association of Bridal Consultants during this time Gabbi Grace Events was officially launched. The Wedding Planning Institute received a recommendation from Lisa's former Instructor, President of the Detroit Chapter of ISES and Author Narketta Sparkman to be her replacement as Instructor of the Wedding Planning Certification Program. After being contacted by The Wedding Planning Institute, Lisa took over and began her journey of teaching one of the things she loves most planning Weddings and Special Events.
Not only is Lisa an educator of the Wedding industry she continues to remain a student by attending industry related seminars, workshops, conferences.
Itinerary:
Saturday, March 9, 2012 - HOLIDAY INN DUNWOODY
12:00 pm to 12:45 pm
Pick up Registration packets
1:00 pm to 5:00 pm
Sandals Training
9:30 pm MEMBERS ONLY Pajama Party
 
Sunday, March 10, 2012  - 741 EDGEWOOD AVENUE EVENT CENTER -www.741edgewood.com
8:15 am
    Meet in lobby at Holiday Inn Dunwoody 
8:30 am
    Departure 
9:00 am to 9:30 am arrive at 741 Edgewood
   Breakfast 
 9:45 am
   Gail Johnson, ABC, Georgia State Coordinator
10:00 am to 11:00 am
   Dar'shun N. Kendrick Esq., MBA
   Topic: 10 Business Tips
 
11:00 am to 12:30 pm
 Mark Kingsdorf, MBC 
Topic: "21 Suggestions for Success and How They Effected My Wedding Business"
 
12:30 pm to 1:30 pm

   Lunch (Design, Decor, Delight) - Dawn Cowart, Traditonally Modern
 
1:30 pm to 3:00 pm

   Keynote, Heather Vreeland
   Topic: Multi-tasking: How to do it all, when you're the only one.
 
3:00 pm to 4:00 pm

Lisa Smith, CPWEP
Topic: Who says you can't be a Show-off (Tooting your own horn Building your portfolio and showing off your accomplishments and work!)
 
4:00 pm to 4:15 pm

 
4:15 pm to 5:00 pm

 
5:00 pm to 5:15 pm
Gail Johnson, ABC, Georgia State Coordinator
 
5:15 pm

   Board shuttle and depart 741 Edgewood
When & Where

Holiday Inn Dunwoody & 741 Edgewood
4386 Chamblee Dunwoody Road
Atlanta, GA 30341


Saturday, March 9, 2013 at 12:00 PM

-

Sunday, March 10, 2013 at 6:00 PM (EST)
Add to my calendar
Organizer
ABC Southeastern Chapters
ABC Southeastern Regional Meeting - Position Your Business for Success