Description
Association of Bridal Consultants
South Florida Local Networking Group Meeting
Wednesday, September 28th
6:30 - 9:00 pm at
Brimstone
Join us for networking and education
Cantor Debbi Ballard will be speaking on Jewish and Interfaith Weddings
Today's Jewish and Interfaith wedding is MUCH more than a chuppah and the Lord's prayer! The modern Jewish and Interfaith wedding family is multi-dimensional. Blending the wedding of 2 people with very different faiths and ethnic origins can be confusing to say the least!
As a leader and expert in the industry, Cantor Debbi will highlight the challenges we face as vendors serving this demographic, and explain how she uses tolerance, love, and humor to effectively serve the Jewish/Interfaith community.
As founder of the Jewish and Interfaith Wedding Institute, Cantor Debbi will share her philosophy in educating vendors at the highest level to most effectively prepare them to serve this growing and diverse population.
Thank you to our sponsors!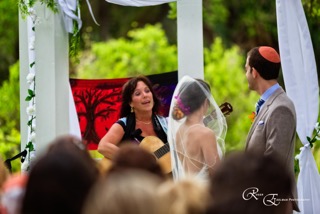 If you have any questions, please contact:
Arlene Campos, Senior Co-Director, Arlenecreations@aol.com, 305-308-8775
Carmen Mesa, Florida State Manager, CarmenABCFL@gmail.com
Come mix, mingle, and make new connections with South Florida's finest wedding and special event professionals! Bring plenty of business cards, because you won't want to miss this opportunity to grow your business!
** Why yes, Dahling, it is easy to become an ABC member! **
Whether you are a wedding planner, coordinator, consultant, designer, florist, photographer, graphic artist, baker, chocolatier, venue representative, caterer, jewelry designer, travel agent, hotel representative, officiant, hair & makeup artist, rental company, DJ, or even a person who makes little baby tuxedos for dogs...YOU can join the ABC!

ABC offers memberships to planners and to vendors – and yes, it is true, ABC members sometimes do get special little bonus treats like, oh...an all inclusive trip to someplace lovely & exotic like Turks & Caicos or other fantastic Sandals Properties, Plus the whole "We've been around since 1955 and are the largest and most respected bridal association in the WORLD" thing kinda helps! As the esteemed Martha would say..."It's a good thing."

If you sign up for membership while in attendance at one of our meetings, we will waive the application fee! Just for you. Because you're good enough, you're smart enough, and gosh darn it, we like you a whole lot!
The Association of Bridal Consultants (ABC) is a professional organization for the wedding industry and has over 3,000 members – in 26 countries on six continents. ABC is a membership service organization, designed to increase awareness of the wedding business and improve the professionalism of members. Membership is open to all wedding-related vendors. As a member, you can benefit from a local and national networking system, educational programs, and more. Visit http://www.bridalassn.com for more info.