ABC Project Teacher Training 2016 for CPS Teachers

Thursday, February 25, 2016 at 9:00 AM (CST)
Event Details
ABC Project: Action-Based Communities engages 5th-8th grade students in "civic learning through doing." Participating students collaborate to identify and address a problem in their community; create web-based presentations of their work; and share their recommendations with local experts and policymakers.
ABC Project teacher training on February 25th, 2016 will be led by Chicago Public School teachers who have participated in the program.  Attending teachers will receive all of the materials necessary to lead the program with students as well as many useful strategies and ideas for successfully implementing the program in the classroom.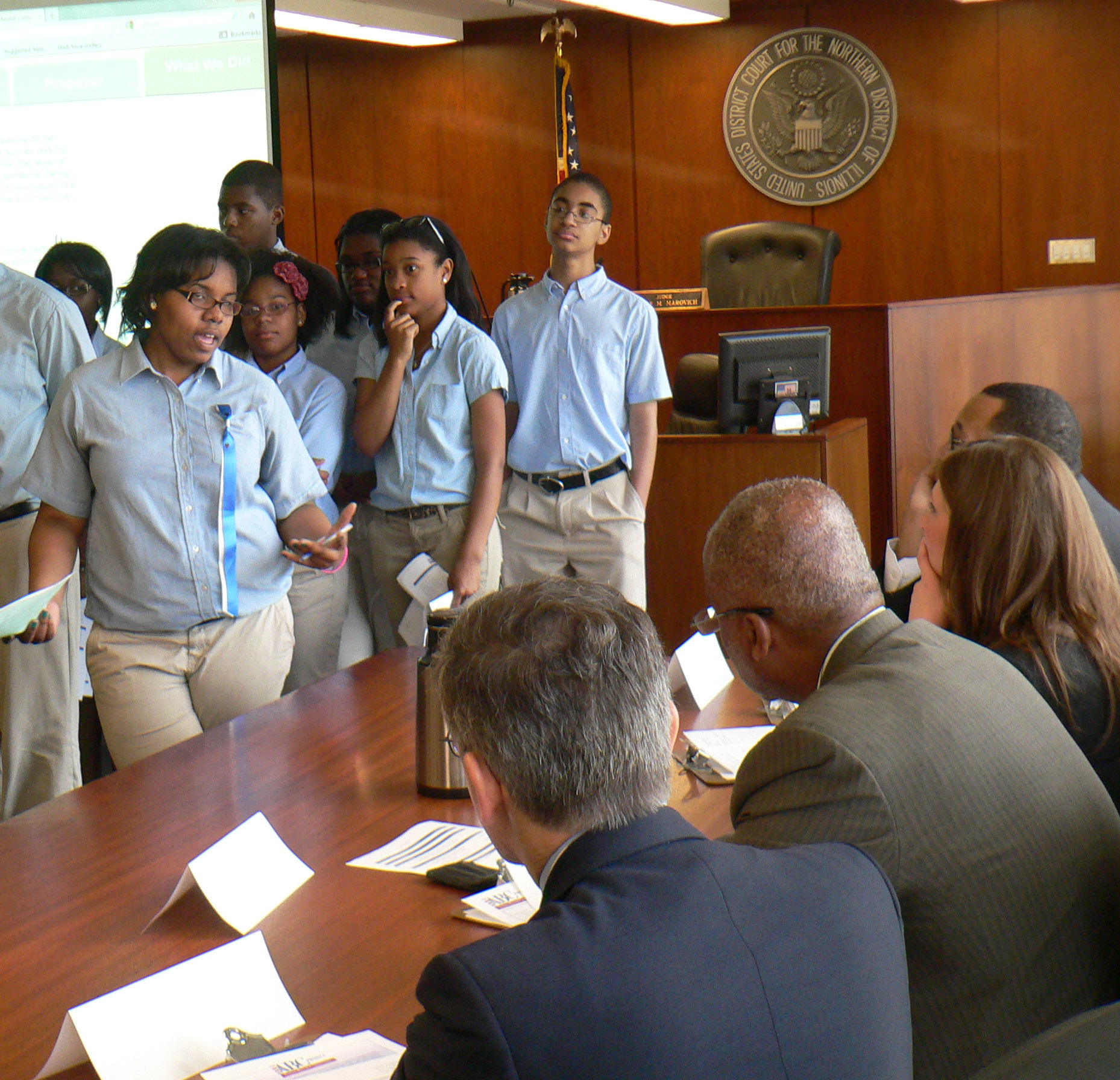 Teachers who attend training also have the opportunity to receive:
• A free set of ABC Project classroom materials
• Reimbursement of Registration Fee
• Reimbursement for Sub Coverage
• Support for implementing the program in the classroom
• An opportunity for their students to present a completed project at a hearing in May 2016
*Please note this training is available ONLY to Chicago Public School teachers.
For more information, contact
Jessica Chethik at (312) 663-9057 x218, or chethik@crfc.org
Jan Shangle at (312) 663-9057 x201, or shangle@crfc.org

Organizer
Constitutional Rights Foundation Chicago
Constitutional Rights Foundation Chicago (CRFC) strengthens American democracy by providing elementary and secondary students with hands-on learning about the Constitution to prepare them for informed civic engagement. Nonprofit and nonpartisan, CRFC develops and delivers interactive programming, classroom-tested professional development, and problem-based curricula that address rights and responsibilities, law, and policy. Founded in 1974, CRFC is an independent 501(c)(3) organization headquartered in Chicago.