Description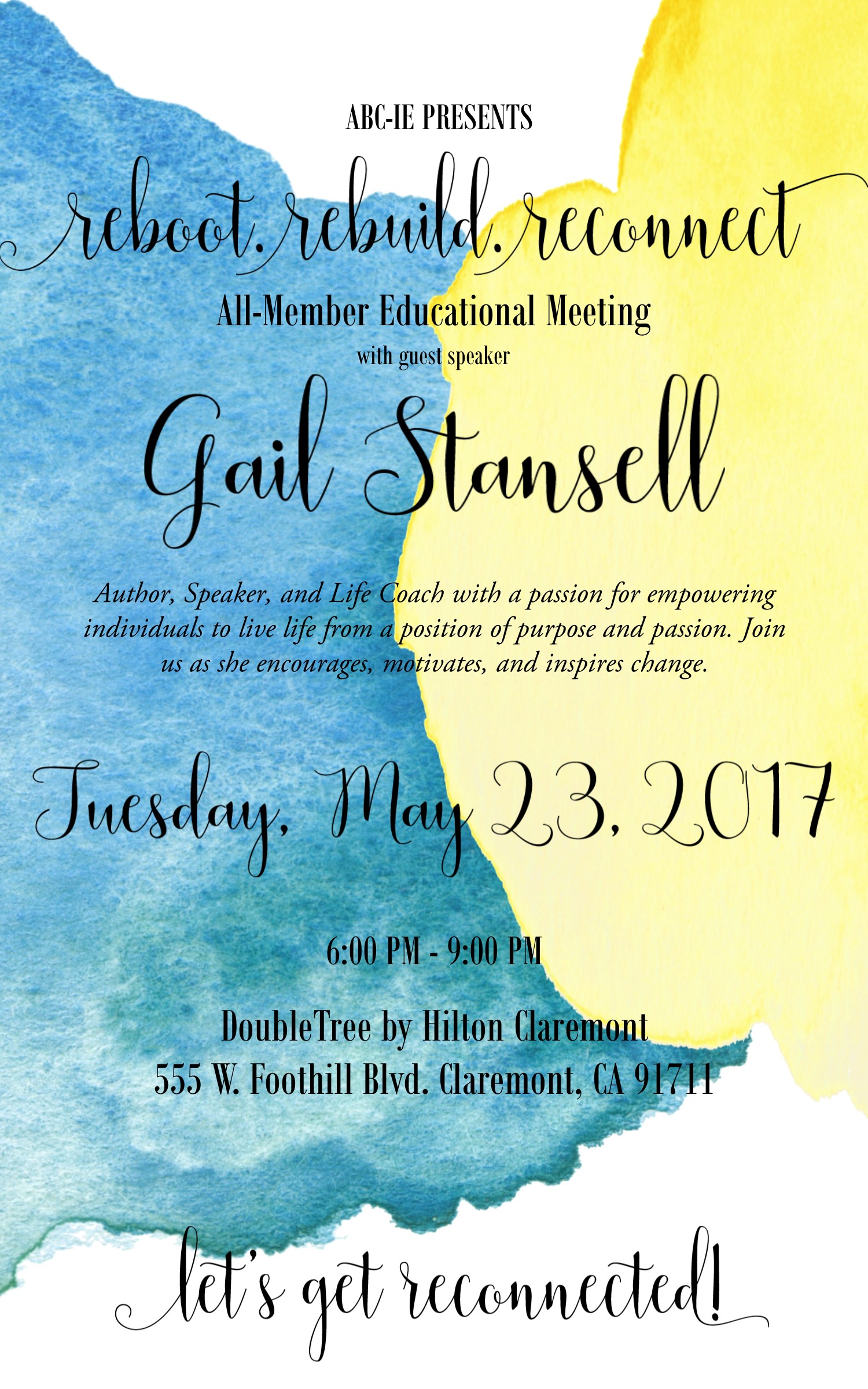 Have you ever felt like you needed a little boost in your career? Join us as our speaker challenges us to Reboot, Rebuild, and Reconnect with why we do what we do!
Gail is an Author, Speaker, and Life Coach with a passion for empowering individuals to live life from a position of purpose and passion. Corporations, community organizations, churches, and educational institutions (from elementary to college) share how their lives were changed by Gail's ability to encourage, motivate, and inspire change.
Gail is the Director/Owner of Processed for Purpose. She has a Bachelor of Arts in Psychology, a Certification in Addiction Treatment Counseling, and she will graduate in June with her Masters.