Abby the Spoon Lady & Chris Rodrigues w/ Casey Noel
Description
Please join us this Nov as we bring in the talented Abby the Spoon Lady & Chris Rodrigues. These 2 Asheville artists bring a unique flair that you are sure to enjoy. Adding to the theme of the evening Casey Noel, an up and comer from Greensboro will bring excitement and captivating music of her own.
Abby the Spoon Lady is one of very few professional spoon players in the United States, and has been a professional street performer for over a decade. Abby studied American folk percussion, music, and folklore while traveling the United States by foot and rail. Now an internationally known street performer, she plays with some of Asheville's finest local and visiting performers at festivals, within venues, and right on the sidewalk. Along with finding her within various horror and short films, you can watch interviews with Abby in such documentaries as Nashville 2012, and also Buskin' Blues, about the world-class street performing scene in Asheville, NC. She is currently President of the Asheville Buskers Collective.
https://www.facebook.com/AbbyTheSpoonLady/
Chris Rodrigues is a singer, songwriter, multi-instrumentalist and busker from Asheville North Carolina. He has played across the country in several bands throughout his early teens until the age of 23, when he started busking. Chris is a traveling musician playing indoor venues, festivals, churches and busking in the street. He plays the resophonic guitar, blows the harmonica, stomps on a suitcase with his right foot, taps on a license plate with his left foot and sings his takes on traditional songs as well as his own written material witch can be heard on several prime time television shows. He hopes to take traditional songs of american heritage and play them in his own new way in hopes of keeping alive these songs that have been played for years.
https://www.facebook.com/ChrisRodmusic/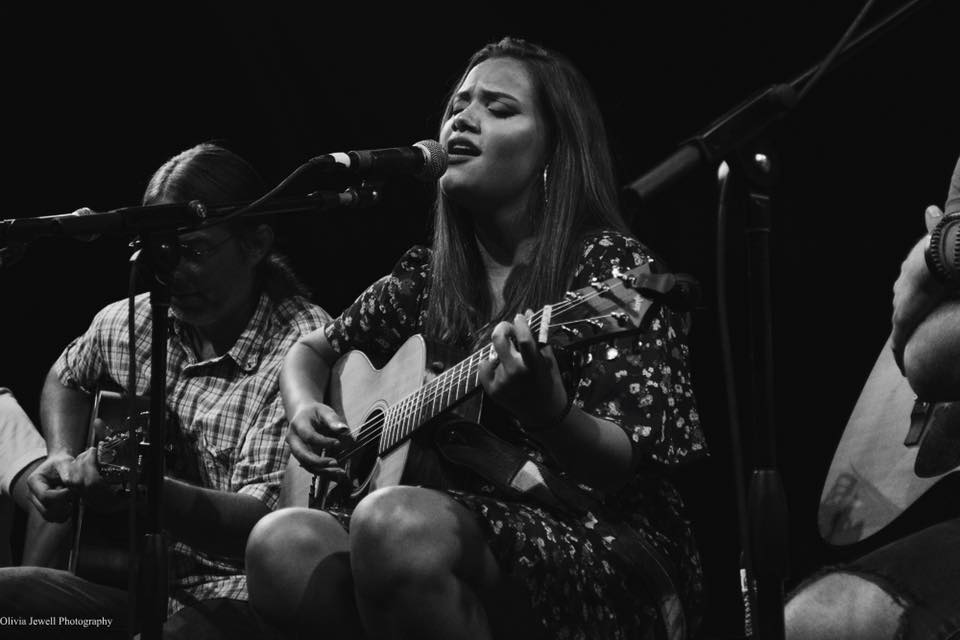 Joining us this evening to open for Abby & Chris will be Greensboro's own Casey Noel. She is guaranteed to win you over as a new fan if you haven't had the pleasure to hear her live.
Casey Noel is a singer/songwriter in the NC Triad area. She is currently a senior at UNCG, and has been playing guitar since the age of five. Casey Noel brings a blend of folk, Americana, country, and blues to her unique rasp and powerful sound. She possesses a pure vocal quality that is both distinct and mesmerizing. Though fairly new to the Triad music scene, she has become a crowd favorite at a variety of different venues throughout the Triad area. Casey is also the creator and host of "Spotlight Sessions" a Nashville style singer/songwriter event that takes place bi-monthly in The Crown at the Carolina Theater in Greensboro.
https://www.facebook.com/caseynoelmusic/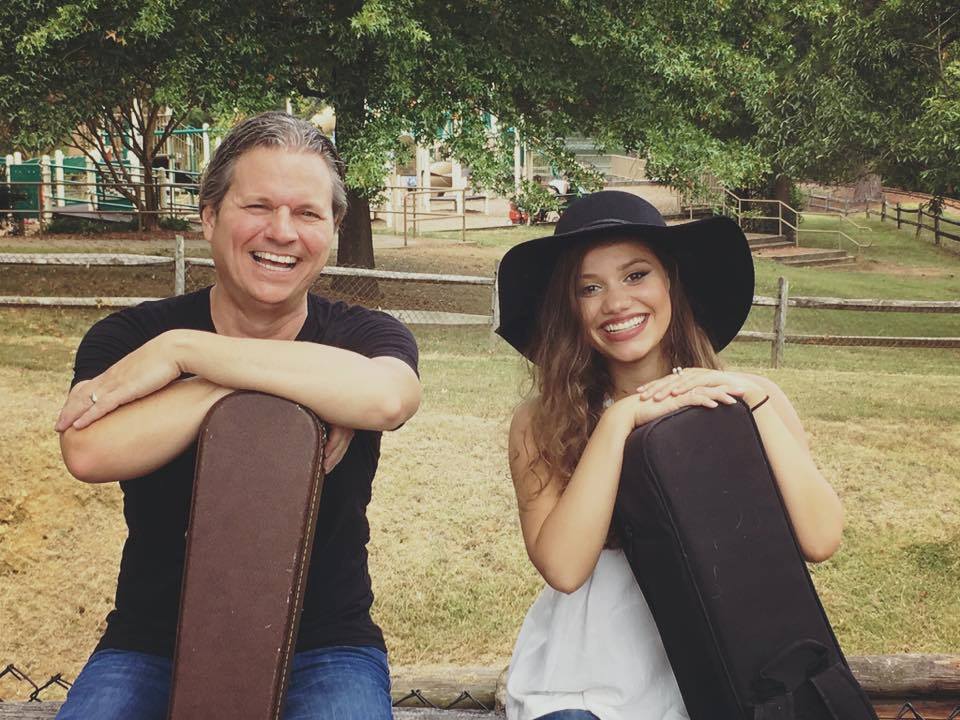 Casey will be joined by Kevin Dollar for this evening's performance. On classical, steel, electric or gypsy guitar, Kevin represents a multifaceted approach to the instrument. His performances vary from solo classical guitar to early 20th century traditional music to gypsy jazz guitar of pre WWII France. Kevin has performed for the Piedmont Artists Guild, Eastern Music Festival, Elon Jazz Festival, National Public Radio's "State of Things," and at numerous colleges and universities throughout the Southeast.
We will also have table option upgrades for those that want to enjoy with a group of friends, or an intimate setting for 2. These are ugrades only, the GA tickets must be purchased separately.
Doors open at 6PM, with time to mingle at our full service bar before the show starts at 7PM.
Performers
Date and Time
Location
Refund Policy