Sales Have Ended
Registrations are closed
We look forward to seeing you on Wednesday July 10.
Sales Have Ended
Registrations are closed
We look forward to seeing you on Wednesday July 10.
About this Event
Join ABB and IEEE PES Syracuse Chapter for a FREE Grid Transformation Workshop at the National Grid Syracuse office to learn more about how to plan and prepare for Distributed Energy Resources (DER) and Transportation Electrification on the grid.
Topics covered:
Keynote speaker - Dave Crudele, NYSERDA
DER and Electric Vehicles (EV) trends
Impacts of DERs and EVs on the grid
Grid planning for DERs and EVs
Solutions
Case studies
Need more convincing? Here are the top 6 reasons to attend:
1. Investigate planning challenges associated with a growing DER environment particular to New York state, where the Green New Deal will warrant 6 GW of distributed solar by 2025.
2. The Green New Deal targets 3 GW by 2030 – learn how to optimize energy storage when evaluating Non-Wires Alternatives.
3. Prepare for the changing grid landscape as Governor Cuomo's Charge NY goal is to reach over 10,000 public charging stations in the state by 2021.
4. NYC plans to make all 5,700+ public transit buses electric by 2040. Bigger vehicles require bigger batteries, learn how to prepare for this demand.
5. Explore new distributed intelligence techniques to help utilities support DER and EV charging adoption.
6. The workshop is FREE to attend and there will be an opportunity to earn 4.0 PDH credits.
Agenda
Wednesday, July 10, 2019
1:30PM – 2:00PM Registration + Check-in
2:00PM – 2:10PM Introduction
2:10PM – 2:20PM Keynote Speaker - Dave Crudele, NYSERDA
2:20PM – 2:45PM DER and EV Trends
2:45PM – 3:15PM Impact of DERs and EVs on Power Grids (distribution level, transmission level)
3:15PM – 3:45PM Grid Planning for DERs– Method and Toolkit
3:45PM – 3:55PM Break
3:55PM – 4:25PM Grid Planning for EVs– Method and Toolkit
4:25PM – 4:55PM Islanding Detection for DERs
4:55PM – 5:05PM Break
5:05PM – 5:35PM Augmented Intelligence of EV Chargers
5:35PM – 6:35PM ABB Case Studies + Summary
Light food and beverage will be served.
Dave Crudele is a Program Manager for Smart Grid Systems & Distributed Energy Integration at the New York State Energy and Research Development Authority (NYSERDA). In this role, Dave leads a team focused on making investments in technology to modernize the electric grid with the goal of making the New York State electric grid cleaner, more reliable, and more affordable. Dave is the co-chair of the New York State Interconnection Technical Working Group which brings together power engineering experts from New York utilities and distributed energy project developers to create consensus solutions to the technical challenges of integrating distributed energy resources with the electric grid. Dave also leads the NY Prize Community Microgrid Program which is identifying and addressing the challenges of building energy efficient and resilient community microgrids in New York. Before joining NYSERDA, Dave performed electric grid research and development and consulting with Nova Energy Specialists and the Electric Power Research Institute (EPRI). Dave holds BSEE and MSEE degrees with a focus on power systems engineering from Clarkson University.
Meet the speakers:
Sal Gill - Sal Gill received his B.S.E.E. from Marquette University, in Milwaukee, Wisconsin, USA and an MBA at Duke University's Fuqua School of Business in Durham, North Carolina, USA. Mr. Gill manages the global business development for ABB, Inc.'s Power Consulting business. His current focus is on planning and implementation of emerging technologies and concepts in the utility industry dealing with distributed energy resources, microgrids, energy storage, distribution automation, grid analytics and grid modernization. Mr. Gill has been advising clients and leading consulting engagements in these areas in the utility industry globally for 10+ years. Prior to joining ABB, Sal was with S&C Electric Company as their Manager of Strategic Planning. Prior to S&C, Mr. Gill was a Regional Sales Manager with Hubbell Power Systems. He has authored several technical papers in the utility industry and is a licensed professional engineer in the province of Ontario, in Canada.
Dr. Khoi Vu - Dr. Khoi Vu received his B.S.E.E., M.S.E.E., and PhD degrees from the University of Washington, in Seattle, Washington, USA. Dr. Vu is the consulting director for the grid analytics, modeling and simulation of power systems and components practice area with ABB, Inc. Prior to ABB, Dr. Vu was with KEMA (now DNV GL) for 10 years where he developed advanced analytics applications for the power industry. Prior to KEMA, Dr. Vu spent 12 years with ABB in research and development related to protection, control, and modeling. Prior to joining the industry, Dr. Vu was on the faculty at Clemson University, teaching electric power machinery and power-systems stability. Dr. Vu holds 6 patents and has authored several technical papers in the utility industry.
Gary Rackliffe - Gary Rackliffe is the ABB Vice President for Smart Grids and Grid Modernization and the General Manager for the Smart Grid Center of Excellence located in Raleigh, North Carolina. Gary is a member of NEMA's Distribution Automation Technical Committee and chairs NEMA's Utility Products & Systems Division Leadership Committee. He is also a member of the DistribuTECH Advisory Committee, the Department of Commerce Renewable Energy and Energy Efficiency Advisory Committee, the Department of Energy ADMS Steering Committee, the Texas A&M Smart Grid Advisory Board, and the IEC Smart Energy Systems Committee (SyC SE), serving as the SyC SE Technical Advisor for the IEC US National Committee. He serves on the Board of Directors for the Research Triangle Cleantech Cluster (Chairman), the GridWise Alliance (Outreach Committee Chair), the Smart Electric Power Alliance (SEPA), and the Research Triangle Regional Partnership. Gary holds BS and ME degrees in Power Engineering from Rensselaer Polytechnic Institute and an MBA from Carnegie Mellon University. He is a Registered Professional Engineer and an IEEE Senior Member. He has co-authored a T&D planning book and has written numerous technical papers and articles.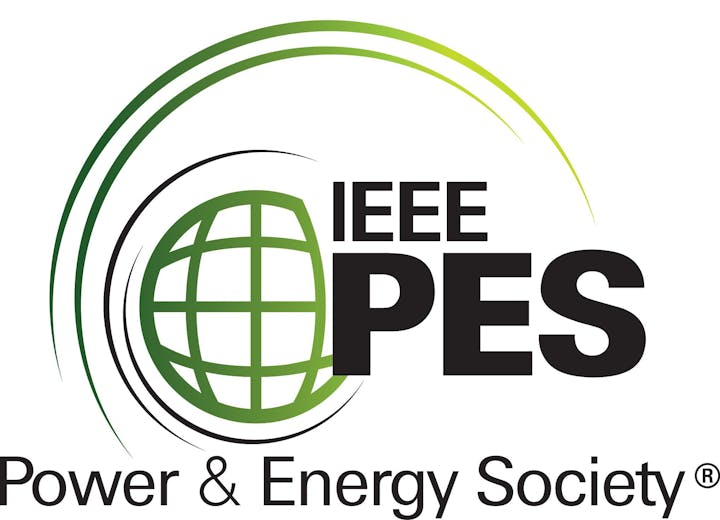 Event details:
Instructions for check-in at National Grid
Please plan to arrive 20-25 minutes in advance of the 2pm start
Enter National Grid via the Erie Boulevard entrance and head towards security desk
Check in at the security desk, have your driver's license ready
Proceed to the right for event check-in
Instructions for check-in to event
Arrive at check-in desk near event auditorium
Sign the sign-in sheet to receive PDH credits
Parking instructions
There is no available parking at National Grid, so please plan accordingly. Below is a map and addresses of available pay parking lots:
SP+ Parking - 120 S Franklin St, Syracuse, NY 13202
Washington Street Garage - 330 W Washington St, Syracuse, NY 13202
Atrium Parking Garage - 115 W Fayette St, Syracuse, NY 13202
Please note the doors at National Grid automatically lock after 6pm, so if you exit the building, you will not be able to get back in without informing someone ahead of time.