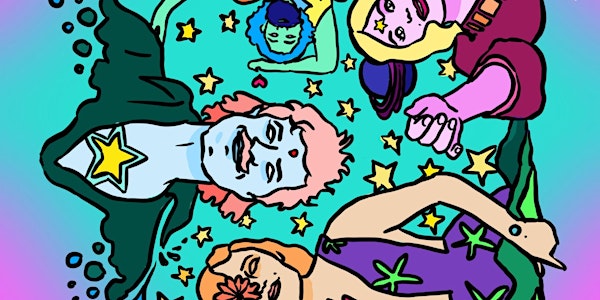 ABBAquerque w/ Sky Creature
Location
Sister
407 Central Ave. NW
Albuquerque, NM 87102
ABBAquerque and Sky Creature reunite on the Sister stage.
About this event
Sky Creature (playing first)
https://www.skycreature.nyc/
dude check out their new single "bear mountain" at the top of their webpage see also here: https://www.majelconnery.com/sky-creature Sky Creature is a euphoric collision of post-punk, trance, and deconstructed opera. The resulting sound is a magical alchemy of opposites: weightless vocals set against a raging sea of manic guitars and driving beats. The band is the spiritual child of singer Majel Connery and guitarist Matt Walsh (of The Forms), who first met in a recording studio in Brooklyn in 2001, bonding over My Bloody Valentine records. In the fall 2021, Sky Creature tours nationally in support of their forthcoming Bear Mountain EP. They're preparing to record their first LP in the winter with Steve Albini (for release on Open Ocean, spring 2022). Sky Creature is based at the edge of the ocean in Rockaway Beach, NY.
ABBAquerque (playing second)
Dust off your bell bottoms and feed the goldfish in your platforms! Come out to dance to Albuquerque's premier ABBA cover band. Dripping with glitter and fABBAlous gold-lined sonic joy ABBAquerque will make you the dancing queen!