ABA GLOBAL GAMES: Feb.1-10, TEXAS FUEL vs JAPAN SHIZOUKA GYMRATS

Saturday, February 1, 2014 from 4:00 PM to 7:00 PM (CST)
Event Details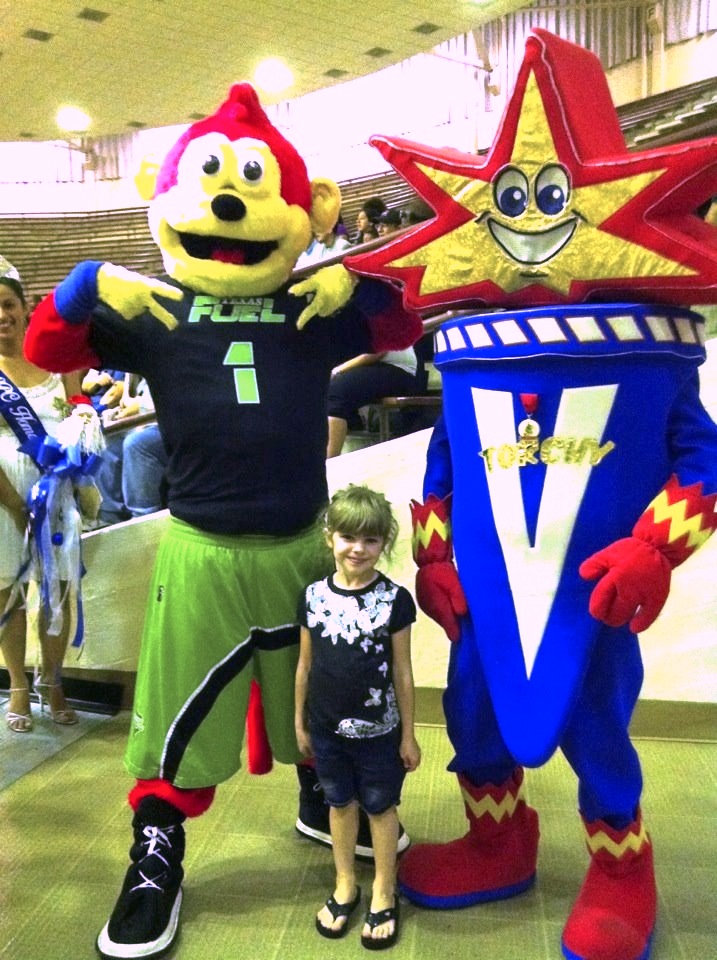 ABA GLOBAL GAMES RETURN TO SAN ANTONIO, TEXAS! 
5TH ANNUAL ABA GLOBAL GAMES in San Antonio, TX: Saturday, Feb.1st, 2014. Tip Off 4pm on Saturday, Feb.1st. Final Game on Monday, Feb. 10th, at 7:30pm. Watch Texas vs Japan in 2 exciting international basketball games to kick off Black History Month.
Meet Basketball Hall of Fame Legend, Nevil "The Shadow" Shed, with International Award Winning Coach,  J. Caesar Cervantes & Texas FUEL - ABA Basketball. Hosted by Aurora Deiri, TFI Consulting Group, with Valencia & her dance crew, Singer Harmony Jonez and the Texas FUEL Tigerettes!
 The FUEL Team is proud to lend support to our San Antonio area special needs families by offering one free ticket per family for the games. A section of the lower level front rows will be reserved for you and your family members. Tip Off is at 4pm, as Texas FUEL takes on the Shizouka Gymrats of JAPAN.
Join us by claiming your free ticket and bringing it with you to the game. Wear bright green with black and/or white to sport our FUEL colors. GO TEXAS!  GO GREEN! GO FUEL!
We are ranked in the nation's top 20 teams out of nearly 100 ABA Professional Franchises for the Men's Division. Our players get recruited to Europe, Mexico, Canada and Asia,with some even going to the Globetrotters. Catch the FUEL spirit. Become a FUEL Booster! Sponsors wishing to donate free tickets for special needs families can become FUEL Boosters and get reserved tickets or Season Passes.
**The ABA Global Games may be rebroadcast by Asian TV to 50 countries. 
We thank all of our sponsors and the FUEL fans for helping us to FUEL OUR COMMUNITY FORWARD! 
When & Where

Durbon Athletic Center
2737 Bobcat Lane
San Antonio, TX 78224


Saturday, February 1, 2014 from 4:00 PM to 7:00 PM (CST)
Add to my calendar
Organizer
Texas FUEL - ABA, San Antonio's American Basketball Association Professional Sports Franchise
Texas FUEL - ABA 
www.Texas-FUEL.com
San Antonio ABA Sports Franchise 
(American Basketball Association) 
VP/Events & Entertainment: Strategic Entertainment Alliances Network (SEAS)
Media & PR: Aurora Deiri,  auroradeiri@icloud.com
Texas FUEL Tigerettes Dance Team & Photography: Melissa Butts & Judy Alva
National Anthem: Patsy Torres, Harmony Jonez & Hunney B. Thomas
Award Winning Professional Men's Basketball Team
Southwest Central Division of the ABA Western Conference,
ABA Southwest Division: Texas FUEL, Fueled by Asea!
SAN ANTONIO, TEXAS, ABA FRANCHISE since 2008.
Majority Owner, CEO: Aurora Deiri, Director of Operations,
Texas Fuel Investment Group, Email: tfigroup@yahoo.com 
Phone: 210-559-9093
 www.Texas-FUEL.com
 Facebook.com/TexasFuelProBall    
 Twitter.com/TexasFUEL  
 http://HTOsports.com/FUEL  (Blog)
 Interim Coach: Aurora Deiri
ABA GLOBAL GAMES: Feb.1-10, TEXAS FUEL vs JAPAN SHIZOUKA GYMRATS