Description
Building 180 and Agapolis are excited to present an evening of multi-media artist showcases, featuring AB180's second cohort of Artists in Residence.
Three talented, multidisciplinary artists have spent the last six weeks creating impressive works of art while living onsite at Agapolis.
Exact schedule will be released as we get closer to the event, but please plan on arriving by 4pm for the first showcase!
About the Artists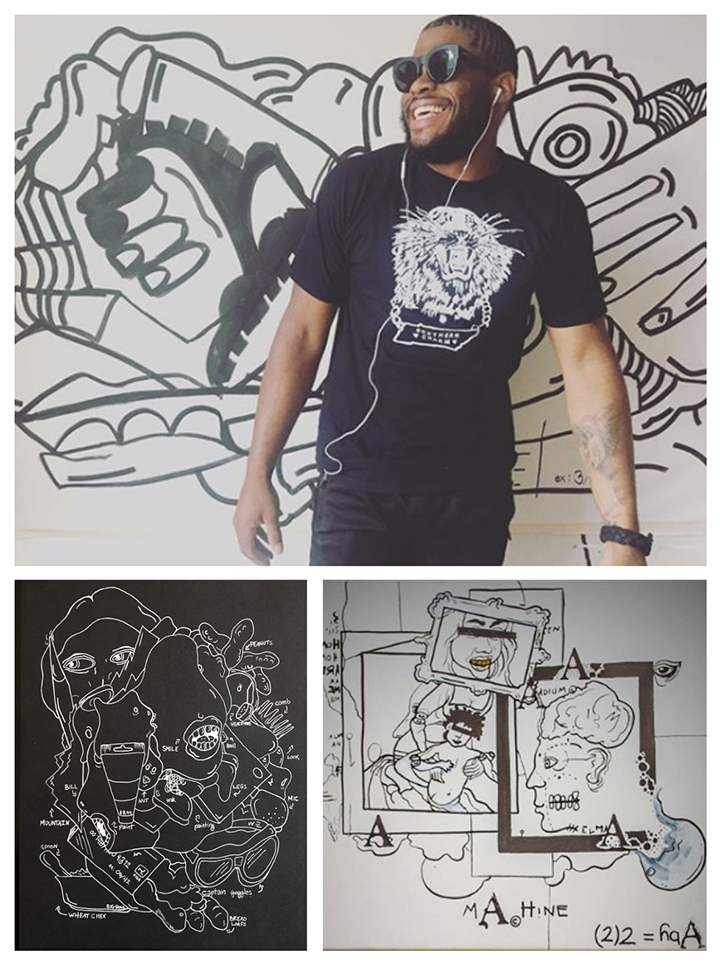 Medium: Mixed Media/Painter/Muralist
Project: Large Painting; I want to interact with others, paint something with a bit more social impact and also possibly record interviews with others.

"My work is intended to make people think deeper than what's actually there, similar to the way we look at kids and wonder what they might be thinking at times. Everyone sees things differently which is why everything in my work is open to interpretation and I feel it's my job to allow the viewer the freedom to see whatever they want. The work can be abstract at times or more direct, the one thing that doesn't change is the math equation I put on each piece which has become my signature. You can see whatever but the math is always right."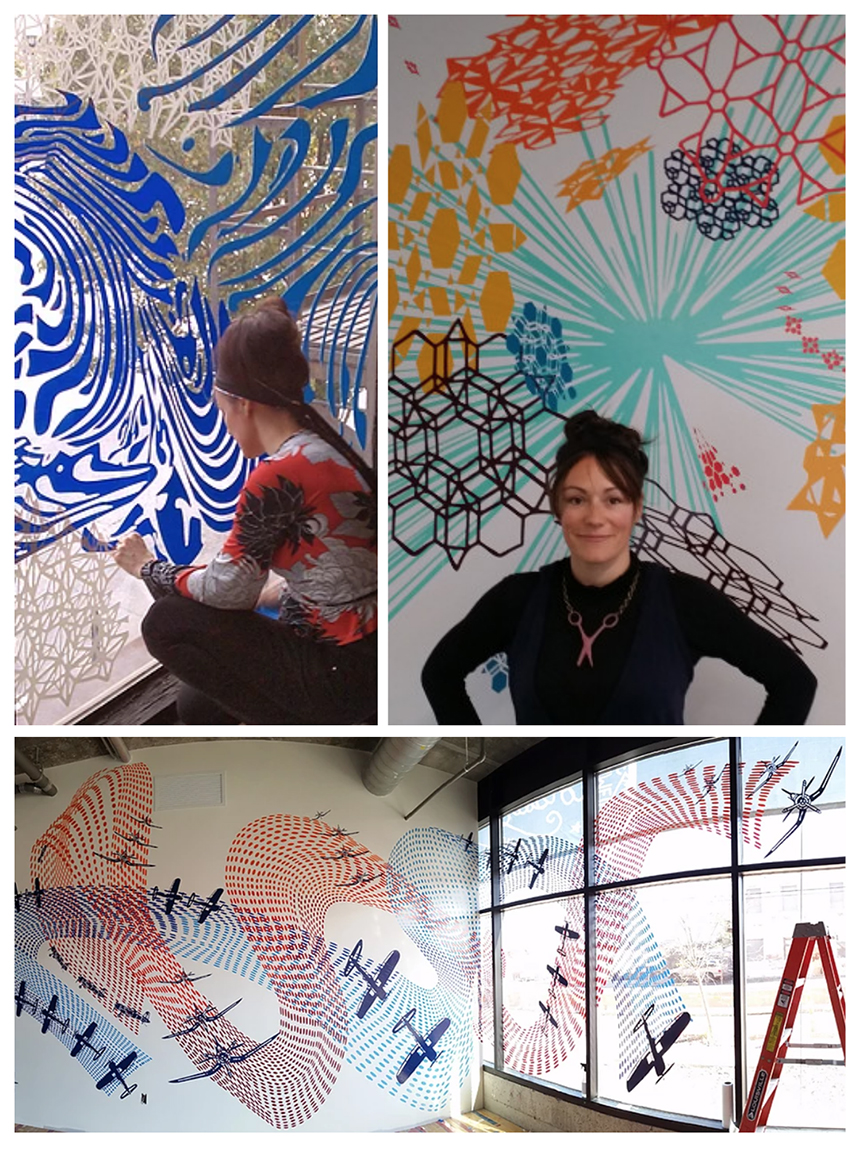 Medium: Mixed Media Installation Artist
Project: I would like to transition my work from 2D to something more 3D by creating a temporary installation for the site.

"I believe that art has the ability to work on many levels and seek to engage people in multiple ways in my work. As a 'recovering architect', I cannot help but to listen closely to the site and the client for direction in my art. My body of work is a reflection of the accumulated stories found in each site through deep research dives. It is also a product of my desire to make a space feel invigorated by art through the use of color, reflections, and movement. I want the casual or hurried visitor to feel lifted as they come into contact with my work and the engaged visitor to have something intriguing behind the art to sink their teeth into. I frequently use the building itself as a part of the work and love it when people accidentally discover my art in the wild.
Many of my installations put the reflective and transparent properties of glass, windows and mirrors to work as a feature which animates them through changing conditions throughout the day. In this way, I can incorporate viewers themselves and the space around them into the art. The works simultaneously also tell stories such as the history of the Corsair WWII propeller factory ("Dogfight"), or use imagery from the circulatory system to invigorate a residential fitness space ("Into the Valley of Heart's Delight"). "Star Sailor" honored the first Asian-American astronaut in a veteran's building and the anniversary of Hurricane Sandy was commemorated in conjunction with the Newark NJ Arts Council ("Cassandra"). I have worked with communities, developers, art councils, galleries and private collectors to create works that inject art into our everyday lives at an urban scale."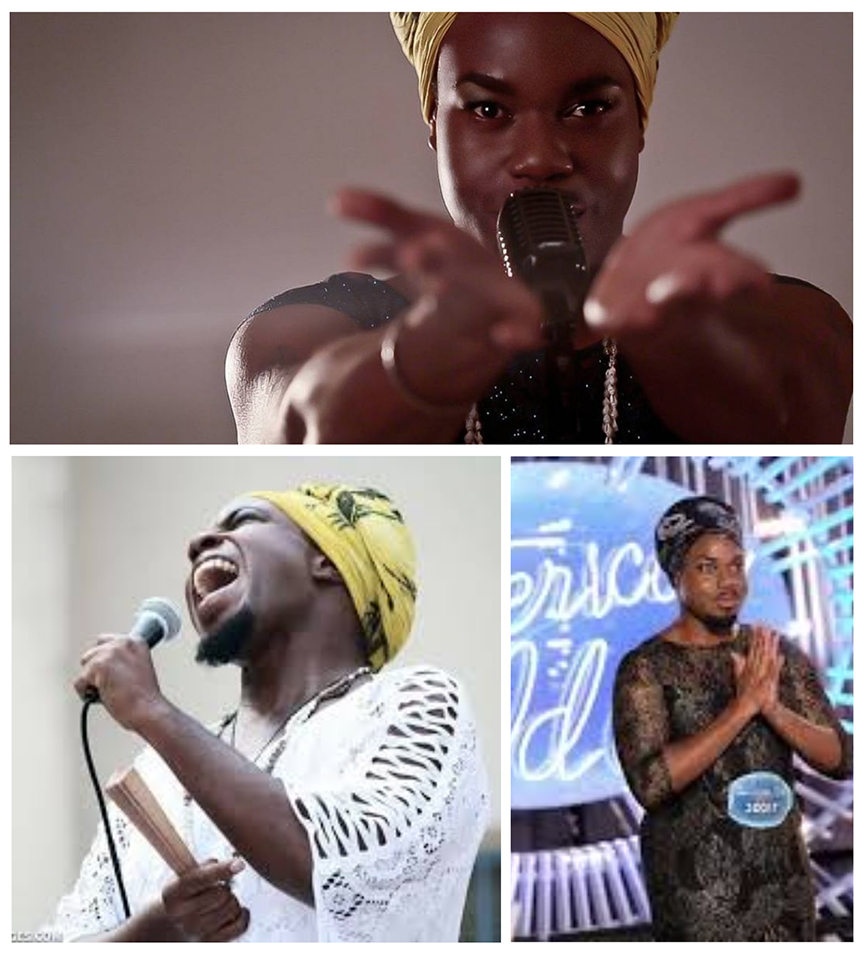 Medium: Soul and RnB Singer and Dancer
Project: Create a performance piece that is beautiful and captivating
Independent Artist
"I am soul and RnB singer and dancer. I my musical work honors the divine feminine as well as poetically tell the life narrative of a Black, Oakland Native, Queer, Gender non conforming, pagan. With grace and some humor, I create with the intention to bring a sense of warmth, love and spiritual healing.
I am an old soul and true ambivert. I love spending time in nature alone jus as much as I love "turning up" and sharing laughter with friends. I am very spiritual in worldview dedicate time weekly to honoring nature and the ancestors."
---


About Building 180
Building 180 is an arts management and consulting agency based in San Francisco, California whose mission is to bring more art into the world by helping artists to maintain sustainable careers.
Building 180 represents innovative artists and connects them to business opportunities. They produce, manage and curate unique and complex art installations from conception to completion, as well as work with brands, companies, interior designers, architects, city planners and event planners to bring artist's projects to life.


About Agapolis
Agapolis is a home, community, and gathering place for people contributing to the evolution of consciousness, culture, and systems. Our mission is to put unconditional love into action by contributing toward a sustainable, connected, beautiful world that works for everyone.
We offer a co-created space to come together with joy and humility, align with our deepest intentions, support each other in community, and expand ourselves into our work of purpose on the planet.
Join our mailing list and Facebook group to hear about upcoming opportunities to connect.

---


FAQs
Will there be food and drinks?
Food and non-alcoholic drinks may be available for sale, but you should plan on bringing any drinks/snacks you'd like to partake in during the event.
Are there ID or minimum age requirements to enter the event?
Nope--this event is appropriate for all ages. Feel free to bring the whole family!
What should I bring?
Any snacks/drinks you'd like to enjoy, sunscreen, comfortable shoes and layers.
How can I contact the organizer with any questions?
Email ellie@agapolis.org for any questions related to the event or Agapolis.
What's the refund policy?
All refund requests must be made within one week of event.
Do I have to bring my printed ticket to the event?
Please don't! We'll have your name on a guest list when you arrive.
What if I can't afford a ticket?
We're aiming to break even on this event, with ticket prices covering the cost of production. If purchasing a ticket creates a financial burden for you, please contact ellie@agapolis.org