Description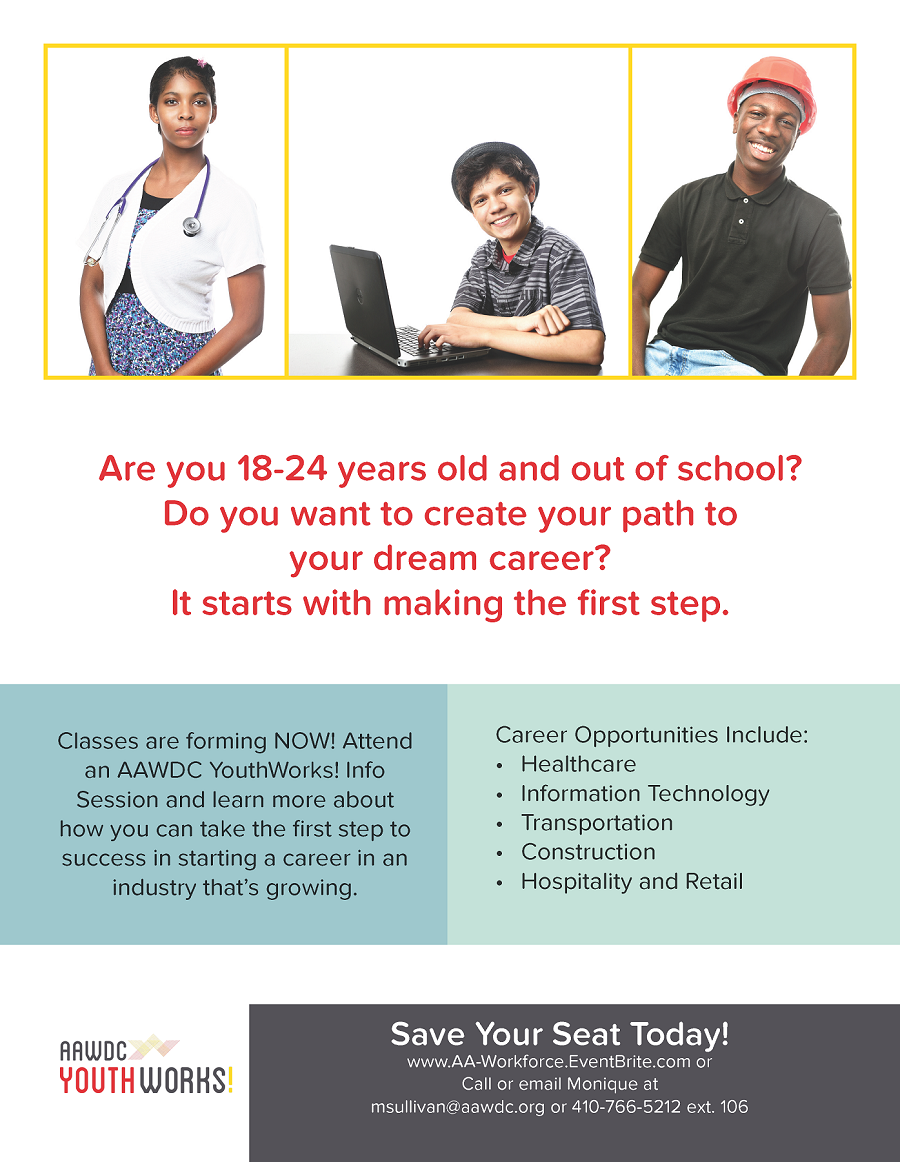 ---
AAWDC YouthWorks! serves youth and young adults between the ages of 16 - 24 who have barriers to graduating from school or launching a career. Services include:
Career exploration, planning, and coaching
Workshops in essential workplace skills, money management, life skills, and Microsoft Office computer skills
Occupational training in high-demand industries
Job readiness consultation
Job placement assistance
Grab a friend and learn about our services and start your career today!