Description
AAUW Work Smart is a FREE two-hour salary negotiation workshop designed to give women the skills and confidence to advocate for themselves in the workplace.
Participants learn how to research competitive salaries, articulate their skills, qualifications and experience, and ask for—and get—the pay they deserve.
Why it Matters:
On average, women working full time in the United States are paid 80 percent of what men are paid, a gap of 20 percent — for women of color and other marginalized groups, the pay gap is even wider.
AAUW Work Smart in Pennsylvania is a state-wide initiative of AAUW PA and the The Pennsylvania Commission for Women. As a part of our efforts to close the gender pay gap in PA, we have partnered together to launch a pilot Work Smart salary negotation workshop series.
Attend this free workshop, empower yourself with the tools to negotiate for fair pay, and become a part of the movement to close the gender pay gap.
Directions and Parking information
Directions to Chatham University Shadyside Campus. Chatham is located between the Shadyside and Squirrel Hill residential districts of Pittsburgh. The campus is six miles from downtown Pittsburgh, the urban anchor of Western Pennsylvania.
Parking: On campus parking is available in the Library Lot (marked with stars on this map). To access the Library Lot, you must enter campus via Murray Hill Avenue from Fifth Avenue or Wilkins Avenue. NOTE: If you are using a gps, the address of the Library lot is 1146 Murray Hill Avenue, Pittsburgh, PA 15232). After parking, please follow the path marked in red on this map to the Mellon Board Room.
______________________________________
Pennsylvania Commission for Women
The Pennsylvania Commission for Women is comprised of volunteers, appointed by the Governor, who advocate on behalf of Pennsylvania's women and girls.

AAUW Pennsylvania
AAUW has been working to advance gender equity for women and girls through research, education and advocacy since 1881. For more than 130 years, AAUW members have examined and taken positions on the fundamental issues of the day facing women and girls — educational, social, economic, and political. Members of AAUW Pennsylvania, in partnership with the national AAUW team, are working to close the gender pay gap in PA.

Thank you to our sponsors:
Pennsylvania Center for Women and Politics at Chatham University
Center for Women's Entrepreneurship at Chatham University
Chatham University Career Development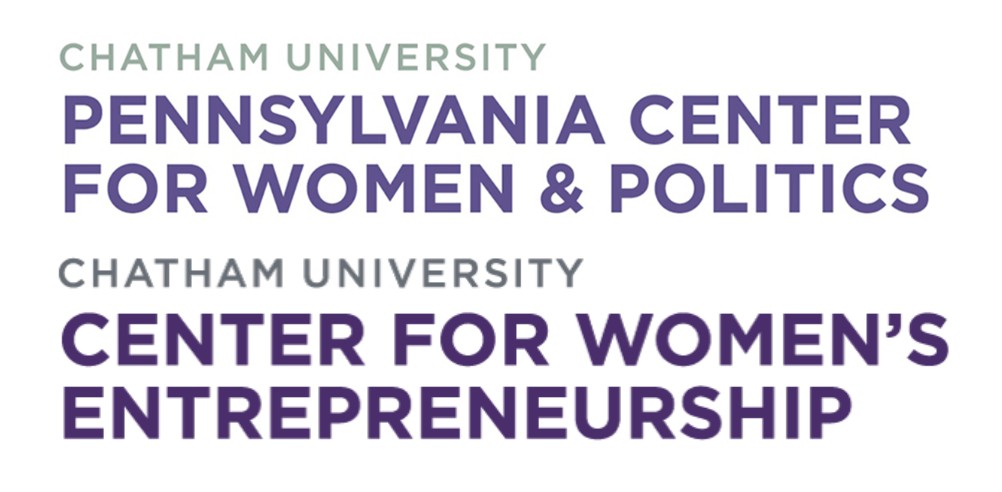 By submitting your email address, you agree to receive updates about news, programs, and special events from AAUW and our event partners.
Photographers and videographers will be covering this event and your likeness or image may be used in media to promote future AAUW events and programs. If you do not wish to be photographed or videotaped, please inform the photographers/videographers. For more information on AAUW's photo/videography policy, email editor@aauw.org.