AAUW Work Smart in Boston with Spaceus & Boston Women's Market
Description
AAUW has partnered up with Spaceus, Boston Women's Market, and the Mayor's Office of Women's Advancement to offer this free salary negotiation workshop as a part of the city's initiative to close the gender pay gap.
Why it matters:
Women working full time in the United States typically are paid just 80 percent of what men are paid, a gap of 20 percent — and it's even wider for black women, Latinas, and Native women.
What you will learn:
Attend this FREE two-hour salary negotiation workshop to learn how to confidently and successfully negotiate your salary and benefits packages. In this workshop, you'll gain confidence in your negotiation style through facilitated discussion and role-playing and learn
How to identify and articulate your personal value
How to develop an arsenal of persuasive responses and other strategies to use when negotiating
How to conduct objective market research to benchmark a target salary and benefits
About the wage gap, including its long-term consequences
You will also have an opportunity to practice your negotiation.
AAUW Work Smart in Boston, an initiative of AAUW and the Mayor's Office of Women's Advancement, is a FREE grassroots salary negotiation workshop program that helps close the gender wage gap by empowering women to evaluate, articulate, and negotiate their value in the job market.
Check-in will begin 30 minutes before the workshop.

___________________________________________________
More about our partners:
Spaceus transforms vacant and underutilized buildings into collective and collaborative artist studios. Guided by a mission to keep cities creative, Spaceus identifies, designs, and programs spaces for artists to create in the heart of the city.



Boston Women's Market
Boston Women's Market is a network that promotes the work of and preserves a space for Womxn entrepreneurs and artists in the New England area. BWM foster an environment of support and innovation for their community by hosting Marketplaces throughout the Boston area, spotlighting inspirational Womxn and telling their stories, and providing tools to help Womxn-owned businesses succeed.



Mayor's Office of Women's Advancement
The Mayor's Office of Women's Advancement is an embodiment of Mayor Martin J. Walsh's commitment to advancing and supporting women in the City of Boston.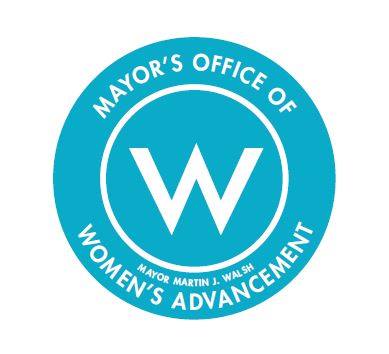 By submitting your email address, you agree to receive updates about news, programs, and special events from AAUW and our event partners.