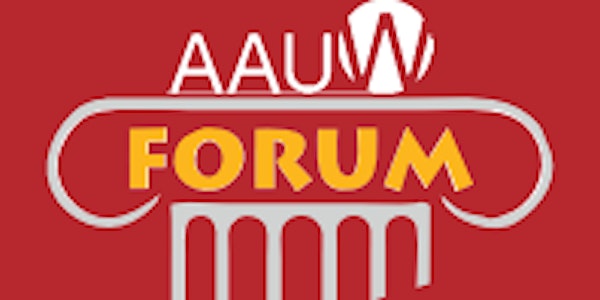 AAUW Forum: Fall Session 2022
Fall Session 2022 Tuesday & Thursday Mornings, Meetings 2021: 10–11:45 AM
When and where
Location
Raven Performing Arts Theater 115 North Street Healdsburg, CA 95448
Refund Policy
Contact the organizer to request a refund.
Eventbrite's fee is nonrefundable.
About this event
Fall 2022 Courses
Latin America's Great Urban Centers
Tuesdays 10–11:45 a.m., October 11 – November 15
How do we determine a city's "greatness"? Paris, London, and Rome, are considered among the great cities of the world—why? In this class, we focus on cities of Latin America: Buenos Aires, Lima, Havana, and Mexico City. To put it crudely, these cities reflect much of their colonial past: Spain or Portugal. Yet other countries decisively influence these cities, with corresponding political, economic, social, and cultural ripple effects: Britain (Buenos Aires); the U.S. (Havana, then the USSR until its collapse). How did Rio de Janeiro and Sao Paulo negotiate and reconcile their colonial past with their modern, contemporary present? What do we "see" if we visit these cities—just the tourist's gaze? We will consider social and cultural depths, e.g., the "Indiannes" (Lima); the African presence and that of Cubans in the U.S. (Havana); gauchos, tango and cricket (Buenos Aires); the cosmopolitan nature of Mexico City's culinary world despite its divisive inequities; the imaginary of Rio vs. the vibe of Sao Paulo (samba anyone?). The course will include visuals, music, and other treats to highlight these great cities.
Alex M. Saragoza, professor emeritus at UC Berkeley, earned his Ph.D. in modern Latin American History from UC, San Diego, specializing on Mexico and Cuba. He received an Excellence in Teaching and Learning Award by OLLI at UC Berkeley and he was a visiting professor at the Sorbonne in 2012. He has served as Director of the UC Center in Mexico City and as Chair of Berkeley's Latin American Studies Center.
-------------------------------------------------------------------------------
Hollywood Comedies of Remarriage: Beloved films from 1930s and 1940s
Thursdays 10–11:45 a.m., October 13 – November 17
By popular demand, Terry Ebinger returns to tell us how Hollywood's peerless romantic comedies used unrivaled star power, wit, and glamour to subvert Production Code censorship with sophisticated satires of gender, class power, romance, and marriage. Fantastical screwball antics ingeniously disguise erotic interplay with quicksilver banter, wild gamesmanship, extramarital escapades, superb writing, and masterful direction. We'll approach this subgenre of romantic comedy through myth, philosophy, psychology, and the genius of legendary directors including Frank Capra and George Cukor. We will examine pivotal scenes, iconic movies as archetypes, and legendary dialogue in six movies:
Week 1) It Happened One Night: Marriage as Adventure, Inner Awakening.
Week 2) The Awful Truth: Marriage as Performance, Quippery, Laughter.
Week 3) His Girl Friday: Marriage as Wrestling Match, Working Partnership.
Week 4) The Philadelphia Story: Marriage as History, Destiny, Humanizing Deflation.
Week 5) The Lady Eve: Marriage as Gamesmanship, Loss of Innocence, Wisdom.
Week 6) Adam's Rib: Marriage as Midlife Role Review, Gender Rivalry, Renewal.
We recommend watching these widely available films before each class. Film clips and illustrative camera shots will be presented during class.
Terry Ebinger, MS, was a licensed psychotherapist and depth psychological educator before becoming a film scholar. Her film classes are a blend of film art, cultural history, archetypal psychology, and the symbolic language of cinema. She has taught at College of Marin, SRJC, and SSU OLLI and Cinema Cafe at cinemaandpsyche.com.
-------------------------------------------------------------------------------
Registration begins 9/1/2022. Classes held at Raven Performing Arts Theater, 115 North Street, Healdsburg. Enrollment Fee: $95 for each 6 week course.
Fees are non-refundable. (Classes will be recorded for later online viewing)
Presented by Healdsburg American Association of University Women (AAUW). Proceeds support local educational programs and scholarships for women and girls. For more information, go to healdsburg-ca.aauw.net.