About this Event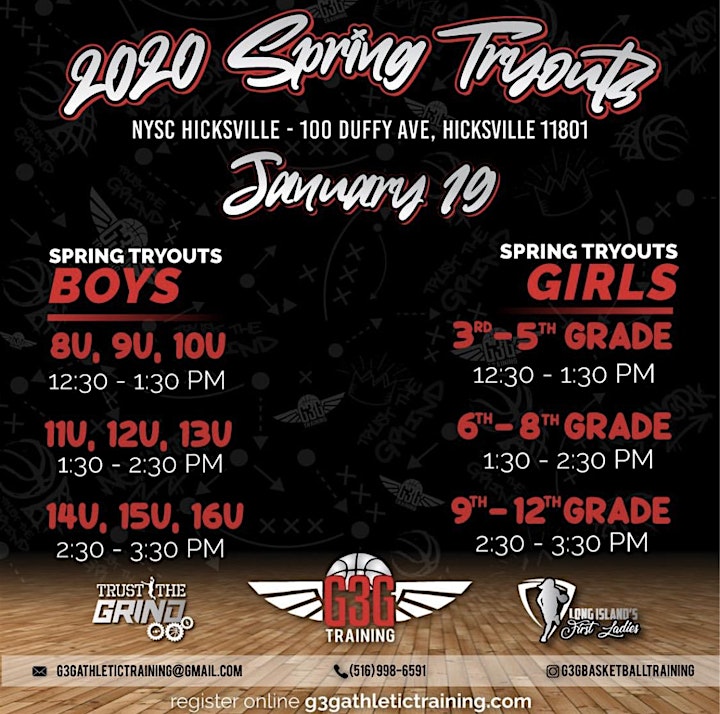 Boy's and Girl's Spring Tryouts are on Sunday, January 19. 2020 at the Hicksville New York Sports Club from 12:30 - 3:30 PM.
Open to all boys and girls from Long Island interested in AAU basketball.
Boy's Schedule
8U, 9U, 10U | 12:30 - 1:30 PM
11U, 12U, 13U | 1:30 - 2:30 PM
14U, 15U, 16U | 2:30 - 3:30 PM
Girl's Schedule
3rd - 5th grade | 12:30 - 1:30 PM
6th - 8th grade | 1:30 - 2:30 PM
9th - 12th grade | 2:30 - 3:30 PM
Registration is only required for children who are participating in tryouts.
Our AAU program includes access to high level training and concepts within their practices and game play that help every athlete take their game to a higher level.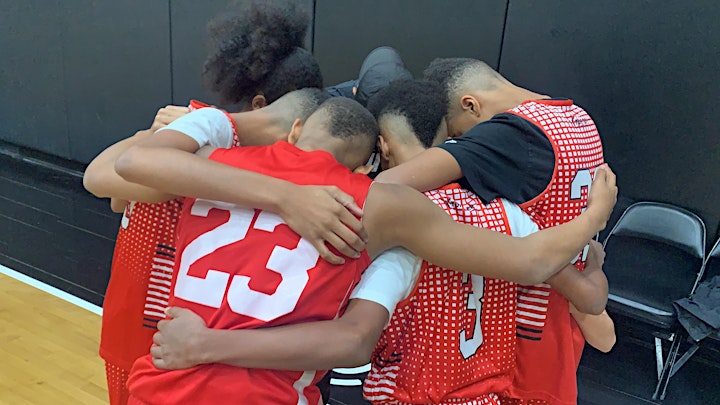 Testimonials
"G3G has been instrumental in developing our children's knowledge of the game not only physically but mentally as well. They make the training environment so easy to learn from that the next game our children play we are able to see what they've practiced. G3G went from being a place our children trained at, to now feeling like we are part of a family. Thanks to Devrin, Gabby, and all the G3G coaches for your passion and dedication."
— The Fassett Family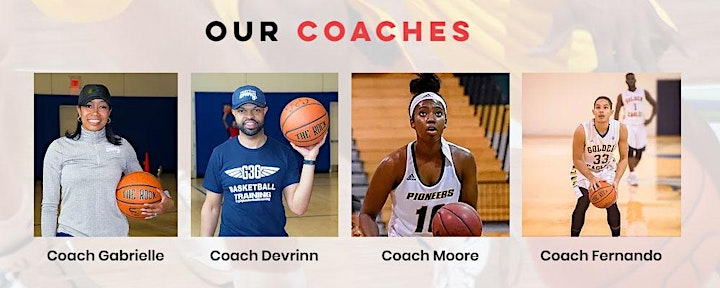 Why G3G Athletic Training?
Our main focus is to help all athletes reach the goal that they have developed (making a High School team, more playing time, or becoming the best). Through the training provided, athletes will notice the hours that they put into their growth will determine the results they will see.
Learn more about our basketball training philosophy at g3gathletictraining.com.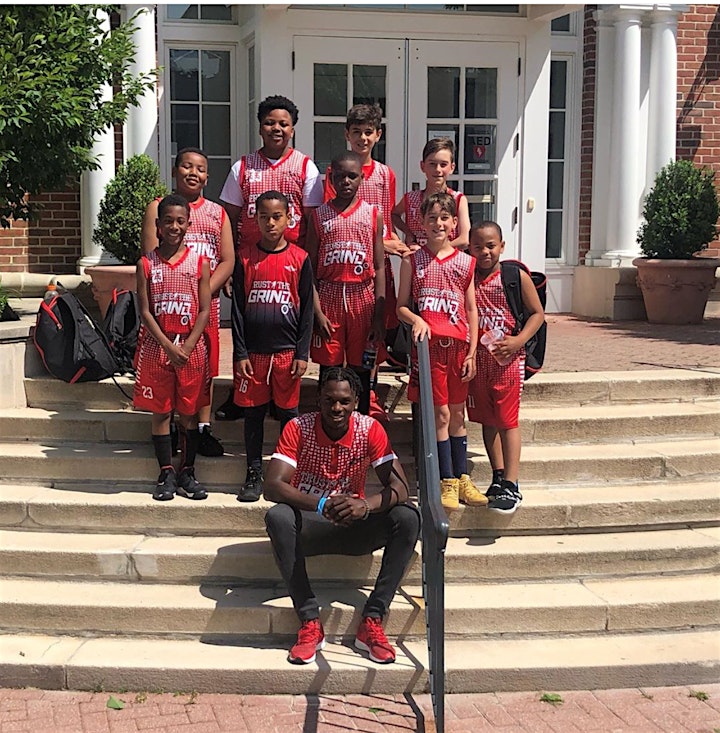 Contact Us
For questions, contact us at 516-998-6591 or email us at g3gathletictraining@gmail.com.
Connect with us on social media: @G3GAthleticTraining