Description
Join us at AATCC CA's Q4 event, an industry and innovator panel with designers, investors and developers to learn how biology is unlocking new innovations in materials sciences - including how new materials are applied in textiles.
Promising solutions in textile finishings and other applications are beginning to hit the market as product developers are now able to design high performance materials at a molecular level that are more sustainable than petroleum based products.
Our meeting will be hosted by Checkerspot, a start up materials company focused on developing and bringing these new materials to market.
AATCC Members= $10; Non AATCC Members = $15; Students = $5; Remote Access = $5. Additional Eventbrite service fee will be charged at the time of ticket purchase.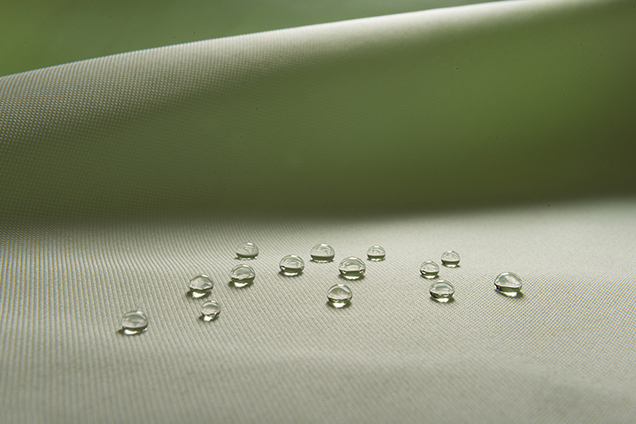 Speakers Include:
Marty Mulvhill
Marty Mulvihill is the co-founder and a partner in Safer Made, a mission-driven venture capital fund investing in companies and technologies that reduce human exposure to harmful chemicals. Marty is also a researcher and advisor at the Berkeley Center for Green Chemistry, which he helped create and where he served as the founding initial Executive Director from 2010-2015. Marty Mulvihill received his Ph.D. in 2009 from the University of California, Berkeley in Chemistry and Nanoscience. Marty's research and work have focused on developing technologies that help provide access to clean drinking water and the creation of safer chemicals and materials based on biological feedstocks. He has a number of publications and patents related to the detection of arsenic in drinking water, and he has developed safer chemicals and materials for the personal care, construction, electronics, and textile industries.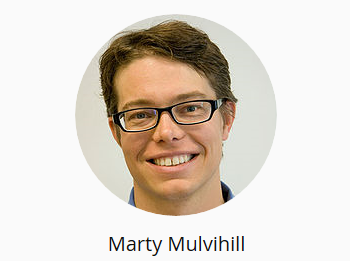 Matthias Foessel
Matthias Foessel is the founder and CEO of Beyond Surface Technologies AG in Pratteln, Switzerland.
Working for multi-national companies like Ciba Specialty Chemicals and Huntsman Textiles Effects throughout his career, Matthias has gained technical, marketing and business experience around the world. In addition to other responsibilities, he lead the Teflon textile venture between Ciba Specialty Chemicals and DuPont as well as the Global Business Unit Textile Finishing.
In 2008, he forsook the corporate world to start Beyond Surface Technologies AG and established a team of textile and chemical experts who are now leading the way in research, development and production. The sole business model behind this is quite uniquely to support the textile industry to "reduce its impact on the environment". It is a never ending journey that they passionately embarked upon and continue together.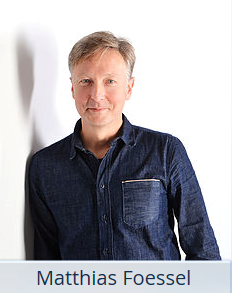 Courtney McCormick
Courtney McCormick, Ph.D, is a staff scientist at Illumina Accelerator where she provides scientific expertise and support to genomics startups. She joined Illumina in 2008 as a scientist in the FastTrack Sequencing Services team, working with data from the first Genome Analyzer systems.
More recently, Courtney led process integration and supported the launch of phasing and long reads sequencing services for FastTrack. Courtney received her doctorate in Bioinformatics at the University of California, San Francisco. After working with transgenic mice and researching genes involved in autism, Courtney investigated alternative splicing, HPV detection, and gene-trap generation of knockout mice using bioinformatic tools. She has served as a panelist for awarding SBIR/STTR grants, and led student groups at UCSF to support women in research careers.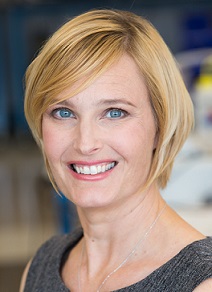 Justin Cleveland
Justin Cleveland is the director of Materials Innovation at Allbirds. He has spent the majority of his career in the startup space helping brands source and build products from the ground up. Justin has a deep understanding of the product lifecycle within Footwear, Apparel and Accessories, and has a proven track record of building innovative supply chains and source strategies for brands from $0 to $250M.
Most of Justin's time is spent working in factories throughout Europe, Asia, USA and South America creating proprietary yarns or fabrics with extreme focus at every step to understand where innovation can happen. Sometimes innovation is in the process, not the physical material.
Previously, Justin was the director of Product Development of Apparel at Stance where he launched three successful apparel product categories for the brand. Justin created multiple proprietary fabric blends and co-authored a patent for Stance, the Wholester™ Technology. Justin is a graduate of the Graziadio School of Business and Management at Pepperdine University and is passionate about creating products and materials that reduce the impact the textile / garment industry has on the planet.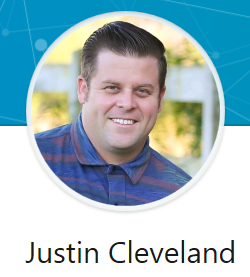 Charles Dimmler
Charles Dimmler is the co-founder and CEO of Checkerspot. His career has focused on building and leading teams at emerging growth companies in the life sciences and biotechnology sector. He has deep expertise in general management and leading strategic transactions, with over $1 billion of completed transactions ranging from public and private financings to joint ventures, licensing and M&A. From 2008 to 2016, he served as Senior Vice President of Corporate Development at Solazyme, Inc. where he led financings and a range of other strategic transactions, including two venture capital rounds, the initial public offering, two public convertible debt issuances, and project financing for the construction of a commercial scale manufacturing facility in Brazil. In addition to his corporate development responsibilities, he served as Acting General Manager of Solazyme's personal care business in 2009. Prior to Solazyme, Charles was the General Manager of Geron BioMed, Ltd., a wholly-owned subsidiary of Geron Corporation, where he led a team focused on developing R&D and preclinical cell therapy candidates. Charles began his career as an investment banker at Peter J. Solomon Company. Since 2008, Charles has remained active in his community as an Operations Leader with the Bay Area Mountain Rescue Unit, the mountain search and rescue team of the San Mateo County Sheriff. Charles earned his MBA from the Stanford Graduate School of Business and his BA from Columbia University.