Actions and Detail Panel
AARON ZARABI MOVES TO ICELAND SHOW!!
Fri, Dec 9, 2016, 10:30 PM – Sat, Dec 10, 2016, 1:30 AM EST
Description
HERRON ENTERTAINMENT brings in comics from all over the United States to take the stage at the World Famous Rodney Dangerfield's Comedy Club - The Longest Running Comedy Club in the World. Every week we feature up and coming comedians that take this evasive stage for the first time in their careers. Having a club like Dangerfield's on a comedians resume serves them very well in the comedy world. The best part is the owner, Tony Bevaqua who opened the club with Mr. Dangerfield himself - watches the majority of these showcases.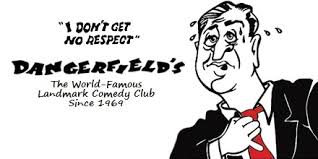 When you walk into Dangerfield's Comedy Club on the Upper East Side of Manhattan, you immediately time warp into the 1970s with it's rustic look and antiquated cash register to the exact same chairs and tables and even the candles on the tables that Rodney wanted are ALL original and it couldn't be better.
So if you're a fan of comedy and of places that the biggest names in showbiz have hung out, buy some tickets and be sure and take a photo with the owner................. HE LOVES IT
---


This show will have Nationally Recognized Comedians from Conan, Jimmy Kimmel, Jimmy Fallon, HBO, Showtime, Comedy Central, Rikers Island and we will also be featuring new up and coming comics that are competing in one of the Quarterly Herron Entertainment Comedy Contests and / or auditioning to be inserted into the Herron Entertainment rotation and if cleared by the owner, the Dangerfield's club rotation and they are :


AARON ZARABI - ICELAND