Molded by his love for classic country, but influenced by Seattle's Grunge scene, Aaron Crawford's "Cascade Country" is paving the way.
About this event
Based in the Pacific Northwest, Aaron Crawford is the founder, and original Cascade Country artist, Crawford is forging a new path: paying respect to the roots, instrumentation, and songwriting of traditional country, yet blending those flavors with the Seattle sound including the likes of the grunge scene icons Nirvana, Pearl Jam, and even Foo Fighters. Approaching his career with a blue collar mentality, Crawford writes and records his way (with a little help from his friends) choosing to build a grassroots following in the oft overlooked country scene of the Great Northwest. Penning the now ubiquitous "Evergreen" a tribute to living in the Seattle area, he has logged over 1,000 gigs, and it's apparent. His live show is just that: a show. His charisma and stage presence entice the audience to sing along, and the powerhouse Seattle radio stations championing him and his band. If you haven't heard of him yet, you will. His drive, enthusiasm, and desire to succeed, will most certainly make him a mainstay of the die hard country music scene.
Take the elevator home—stay at The Portlander Inn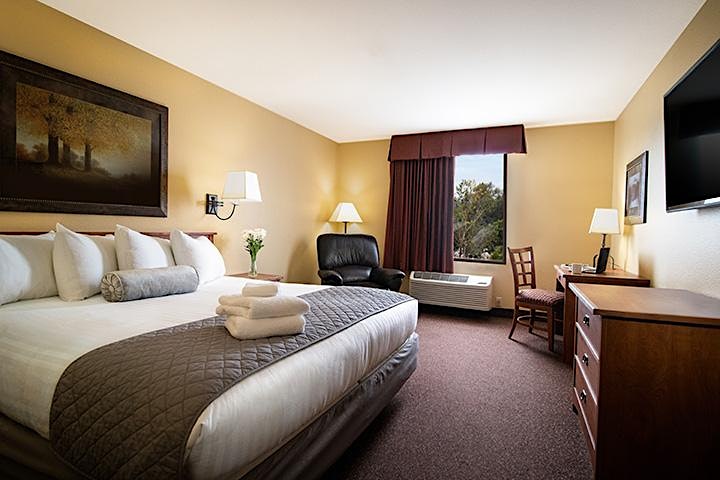 Why worry about how you're getting home when you can stay at our on-site hotel? The Portlander Inn welcomes you to Portland with the cozy feel of a true Northwest lodge. All 100 guest rooms offer refrigerators, microwave ovens, coffee pots, free wireless internet, direct-dial phones with voicemail and televisions with complimentary HBO and Showtime premium channels. Learn more and book your room here.
Policies:
All tickets are nonrefundable and nontransferable with the exception of event cancellation. Support acts are subject to change.
No re-entry permitted.
21+ event.
Questions? Check out the FAQs on the Ponderosa website for answers to the most common questions.
Organizer of Aaron Crawford