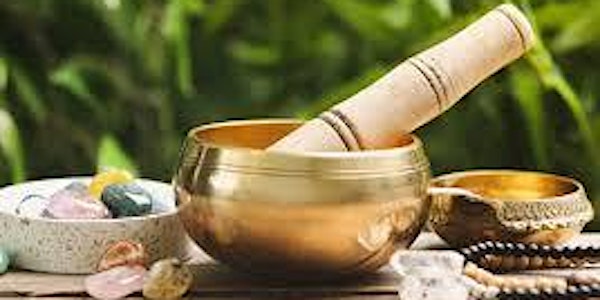 AAPI Weaving Our Ancestral Roots and Stories Together: 8 week online class
Connect to ancestors of blood, spirit, and land through guided meditation, ritual, art, writing, singing, movement & interactive sharing
Refund Policy
Contact the organizer to request a refund.
Eventbrite's fee is nonrefundable.
About this event
Weaving Our Ancestral Roots and Stories Together will help you claim and recreate your life narrative as a living, breathing work of art as you connect in AAPI community!
Come gather with other AAPI kin to tap into our connection to each other and our ancestors. As Pacific Islanders and members of the Asian diaspora, many of us have a painful or broken connection to our ancestral lineages, families and traditions. Acculturation in the US and white supremacy also negatively impact our relationship to ancestral traditions. Through guided meditation, ritual, interactive sharing and expressive arts such as voice work, art, writing, movement, and drama therapy, we can connect to ancestors of blood, spirit, and land who are here to offer us support, resource, and guidance.
Engage somatic and arts-based practices to honor, challenge, heal, and more deeply embody the ancestral legacies we want to heal, lift up and live into.
This 8-week online course July 28-Sept 15 from 5-7pm Pacific Time will provide many tools to help you connect more deeply to your ancestors (familial, spiritual, nature, etc) and yourself in a safer, braver space with other Pacific Islanders and people from the Asian diaspora.
Facilitators: Phoenix Song (formerly Amber Field) is a queer, nonbinary Korean American adoptee teacher, performer and healer featured in SF Magazine's Best of the Bay for yoga music. Phoenix was initiated on the spiritual path at Plum Village with Thich Nhat Hanh and is a dharma teacher at EBMC and Spirit Rock. They believe that everyone can sing and love to help people free their voices and rhythm in private and group classes. Much of Phoenix's life has been about exploring identity issues and healing ancestral, racial, sexual, and gender wounds. They offer all the tools that have helped them by leading ancestral healing, grief, and diversity/solidarity workshops and trainings that use expressive arts and somatic processes. To learn more about their sound healing offerings, classes, and performances, please visit phoenixsongmusic.com
Michele Ku is a Chinese American long term Insight Meditation practitioner, a mindfulness teacher, therapist and a parent. She teaches Mindfulness Based Stress Reduction at Kaiser Oakland. She is a graduate of Spirit Rock Meditation Center's Community Dharma Leaders Program in 2012 and the Dedicated Practitioner's Program in 2019. She is the co-founder, coordinator and teacher of the Family Sangha at EBMC. One of her main spiritual practices is bringing mindfulness to everyday life and within the family.
A note about the cost of the course--Suggested donation $750-$250.
Patron: $750 or higher
If you would like to support others in accessing this work, we appreciate your generosity paying at this level.
Redistributor: $650
Consider paying at this level if one or more of the following apply: You are comfortably able to meet your basic needs such as food, housing, healthcare, and childcare, own a newer car, own your home or rent a higher end property, have access to financial savings, have reliable work or do not need to work to meet your needs, have investments, can afford to travel every year, have expendable income.
Payer Forward: $550
This is the true cost of this course. In order to cover our expenses and pay ourselves a living wage, we need most people to choose this tier or above. ​Consider paying at this level if one or more of the following apply: You sometimes stress about meeting basic needs (food, housing, healthcare, childcare, etc) but still regularly achieve them, are able to buy some new items and thrift others, can travel every couple/few years without burden, have some debt but it does not prevent access to basic needs/wants.
Sustainer: $450
Consider paying at this level if one or more of the following apply: You have very limited expendable income, are unemployed or have unstable employment but are still able to meet basic needs such as food, housing, healthcare, and childcare, have little or no access to savings or financial support from family, have higher debt that requires some sacrifices on needs/wants.
Pay-What-You-Can: $250-$350
Priority for these sessions goes to folks who identify as trans women and trans femmes, folks raised working class or poor, and people with disabilities. Please consider this option only if you struggle to meet your basic needs such as food, housing, healthcare, and childcare, and paying more would be a significant hardship.
​No one will be turned away for lack of funds. Please reach out if you need additional assistance to phoenixsongmusic@gmail.com
The video link below is from another ancestral healing course that Phoenix (formerly Amber Field) co-facilitated with Aryeh Shell for all folks. This current course for AAPI will have a different flavor with the incorporation of more mindfulness and compassion practices along with the creative, embodied practices you hear people talking about in the video trailer.