Description

NO GRIT. NO GLORY!
AAPA EXECUTIVE FORUM
Monday, June 27, 2016
5:30 PM - 6:30 PM: Networking and Registration (appetizers will be served)
6:30 PM - 8:30 PM: Program (Panel, Q&A, Networking Session)
Southern California Gas Company - Energy Resource Center
9240 Firestone Blvd., Downey, CA 90241
Free and open to all AAPA Members and Non-Members | Limited to 200 guests
RSVP by JUNE 24 COB: www.execforum2016.eventbrite.com
What does it take to overcome obstacles in the workplace and truly succeed in the long term? How do you maintain your focus when setbacks and difficulties get in the way? How do you set goals and pursue your passions? Hear executive panelists from top companies discuss what it takes to have GRIT and succeed!
PANELISTS
Neena Master, Director, Community Relations, External Affairs, Southern California Gas Company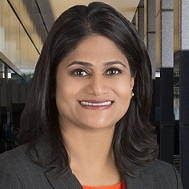 Neena is the Director of Community Relations for Southern California Gas Company (SoCalGas), the nation's largest natural gas distribution company serving nearly 21 million connsumers. Previously, she had experience in pipeline safety, billing operations, customer services and marketing. Neena has over 15 years in the utility industry, with experience in energy, federal and local government agencies, and manufacturing industries. She is a Certified Energy Manager. She has a MBA from Claremont Graduate University and a Bachelor's in Business Administration from USC.
Bryant Tam, General Manager, Clutter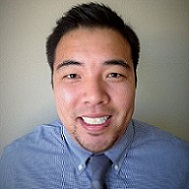 Bryant Tam is the General Manager of Southern California for Clutter. Clutter (Clutter.com) is a start-up (backed by Sequoia Capital) using technology to disrupt the $27B self-storage industry. He has over 10 years of combined experience in Operations, Performance & Project Management, and Strategic Planning & Execution. Bryant started his professional career in management consulting before joining Southern California Edison (SCE) in 2009, and most recently joined Clutter in 2015. Bryant has a Bachelor's degree in Economics from UC Irvine and an MBA from the University of North Carolina, Chapel Hill, Kenan-Flagler Business School.
Charlene Ung, Manager of Electronic Manufacturing, Packaging and Technical Services Section, NASA Jet Propulsion Laboratory / Author, Nam Moi, Hakka Girl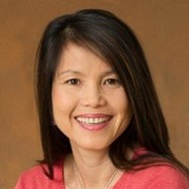 Charlene Ung is the Manager of Electronic Manufacturing at NASA's Jet Propulsion Laboratory. She has over 25 years of experience leading teams that have designed, built and tested key electronic components for satellites. Charlene also worked at Boeing, Hughes Space & Communications, and Rockwell International. Charlene was recognized as "2016 Woman of the Year" by Assemblymember Ed Chau, and is the author of "Nam Moi: A Young Girl's Story of Her Family's Escape from Vietnam." She holds a Master's degree from Loyola Marymount University and a Bachelors in Science from California State University, Northridge.
ABOUT
Learn strategies to promote and market yourself in the workplace, move up in your career, and maximize your leadership potential. A panel of distinguished leaders will share their personal experiences and answer questions. Past speakers include Director of Financial Reporting at The Walt Disney Company Joe Aparicio, Executive Director of The Greater LA Network For Teaching Entrepreneurship (NFTE) Estelle Reyes, Director of Preferred Banking and Merrill EDGE of Bank of America James Suh, and Coach/Consultant/Speaker Frank Thomas.
FAQS
Where can I park?
There is free parking at the Energy Resource Center. Alternatively, there is free parking across the street at the SoCalGas parking structure.
What is the dress code?
Business / business casual
Will there be food?
Yes! We will serve light appetizers.
Can I walk in at the door?
We do not accept walk-ins. RSVP deadline is Thurs, June 24, 11 PM.
Who can I contact if I have any other questions?
Please contact info@aapamentoring.com
---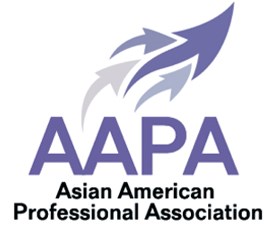 For 17 years, more than 70 AAPA (Asian American Professional Association) Mentors have provided the Award-Winning Mentorship Program to over 1,000 Mentees, with over 645 hours of instruction and over 4,320 mentoring hours. AAPA delivers results...50% of mentee graduates have received in-line promotions. AAPA's mission is to inspire, develop and promote Asian American and minority professionals to maximize their leadership potential.
Learn more: www.aapamentoring.com
Contact info@aapamentoring.com if you have any questions or would like to get involved!