Description

INTRODUCTORY SESSION | OPEN TO ALL | FREE
Ready to advance in your career? All participants will have a chance to meet prospective AAPA Mentors and interact in small groups during the mentoring roundtable session. Meet the AAPA Mentors and learn more about the 2019 Mentorship Program. Please invite your colleagues to RSVP and attend and find out more about our programming.
KEYNOTE SPEAKER:

Albert Cheng, Chief Operating Officer & Co-Head of Television at Amazon Studios!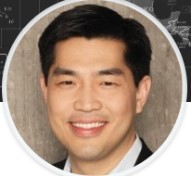 Albert Cheng is Chief Operating Officer of Amazon Studios. He was the executive vice president and chief product officer of digital media for Disney-ABC Television Group and an experienced senior level / C-suite executive with a demonstrated history of working in the entertainment and digital media industry. Skilled in strategy, general management, business development, deal negotiations, marketing strategy, and digital marketing, Albert is an MIT graduate who worked as an engineer for Boeing before going to Harvard Business School. Prior to joining Amazon, he served as EVP and chief product officer of digital media at the Disney-ABC TV Group where his team launched the Watch ABC App.
AGENDA:
THURSDAY, JANUARY 24, 2019
5:30 PM: REGISTRATION | NETWORKING
6:30 PM: INTRODUCTIONS | KEYNOTE SPEAKER
7:00 PM: MENTOR MEET & GREET
7:30 PM: MENTORING ROUNDTABLES
8:30 PM: ANNOUNCEMENTS | CLOSING
APPETIZERS WILL BE SERVED.
WHERE:
Bank of America Downtown Building
333 South Hope Street
14th Floor - California Conference Room
Los Angeles CA
PARKING:
World Trade Center Parking Structure:335 South Flower Street Los Angeles, CA 90071
Or
350 South Figueroa Street Los Angeles, CA 90071
Evening entrance after 4:00 p.m. - Cost is $7
WHO: OPEN TO ALL | FREE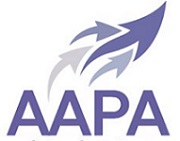 Asian American Professional Association (AAPA) is a 501(c)(3) nonprofit organization dedicated to inspire, develop and promote Asian American and minority professionals to maximize their career and leadership potential. Since 1999, more than 85 Executive Mentors have provided the Award-Winning AAPA Mentorship Program to over 1,100 Mentees, with over 700 hours of instruction and 5,000 mentoring hours. AAPA delivers results...more than 82% of mentee graduates indicated AAPA was instrumental to receiving their promotions and 77% of mentee graduates received promotions after the end of the program.
Questions? Contact us at info(at)aapamentoring.com