AAoM Autism Insurance Benefit Workshop: Employers

Monday, July 23, 2012 from 2:00 PM to 5:00 PM (EDT)
Event Details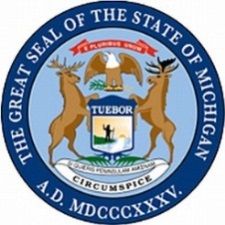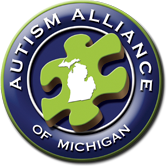 PREPARING FOR THE AUTISM INSURANCE BENEFIT
Workshop 2:  Employers & ERISA
 A series of informational workshops hosted by the Autism Alliance of Michigan (AAoM), Michigan Lt. Governor Brian Calley, and Behavior Analysis Association of Michigan (BAAM)
WHO IS PRESENTING?
•    Lt. Governor Brian Calley
•    Colleen Allen, PhD, President & CEO, Autism Alliance of Michigan
•    Bryan Davey, PhD, BCBA-D, ACCEL, Vice-Chair of Public Policy, CAL-ABA
•    Mr. David Meador, CFO, DTE Energy & AAoM Board of Directors
WHO IS INVITED?
·      ERISA Companies in Michigan (Human Resource Managers, Administrators, Executives)
·      Companies offering state-regulated insurance benefits in Michigan
TOPICS EXPLORED:
·      Self-Adopting autism insurance benefit for self-funded companies in Michigan
·      Understanding the benefit, process, and option for state paid claims
·      Why covering autism is good policy
·      Autism Basics: How it is defined, diagnosed, treated, and managed
·      Explanation of state-regulated insurance bills
·      Explanation of the state appropriations bill and why autism will NOT cost employers
·      Benefits to ERISA companies of self-adoption
·      Self-adopting companies inside and outside of Michigan
·      Designing your self-funded autism plan to mirror state law
·      Communicating the benefit to your employees
Quality Inn University, 3121 E. Grand River, Lansing, 48912
Webinar Option will be Available (URL/Link will be Provided Prior to Event)
Dates:   Monday, July 23, 2012
Time:  2:00 p.m.-5:00 p.m.
NOTE:  This workshop is intended for those listed above. Please continue to check our website for notice of other workshops.  Parent webinars ARE scheduled, and available via webinar in June, August, and September 2012....check out the AAoM Insurance Collaborative Calendar for additional information at: 
When & Where

Quality Inn University
3121 E. Grand River Avenue
Lansing, MI 48912


Monday, July 23, 2012 from 2:00 PM to 5:00 PM (EDT)
Add to my calendar