Description
Learn About The Latest IoT Innovations and Network With The Industry's Top Executives and Investors
As intelligent learning devices and machine-to-machine communication become integrated into our everyday lives through the cloud, sensors, security, mobile, virtual reality and beyond, the Internet of Things is making the functions of daily existence easier, smarter and more enjoyable. The connection of IoT in homes and workplaces is sparking new innovations which are shaping how machines can further communicate, opening an expanded world for investors to participate in the engineering of artificial intelligence in this expanding industry in both the private and public sector.

Join AAMA on May 23 to hear executives, engineers, software developers and venture capitalists discuss the future of IoT.
What you will hear from panelists:
How the current trend of Industry 4.0 data automation and its connectivity to smaller components are innovating the manufacturing capabilities of IoT.
IoT and its dependence on Artificial Intelligence to expand into new industries, creating new jobs and new opportunities.
Learn how the public sector will soon reap the benefit IoT through smart buildings, emergency management, education, health care disruption and IT data advances.
Investors and venture capitalist will share their perspectives on the landscape of IoT, and the favorable circumstances available on both a national and global scale.
Speakers to date:
John Suh
Managing Director
Hyundai Ventures
Ben Chen
Senior Vice President, Business Enterprise
China Unicom Americas
Steve Yung
Chairman and CEO
V5 Systems, Inc.
Sundar Krish
CEO, Waygum, Inc.
Former Distinguished Software Architect, Cisco
Featured Alumni, Alchemist Accelerator

Prashanthi Rao Raman
Sr Mgr Public Policy
Lyft
Victor To
Senior Director, Software Development
Cisco
Jay Eum
Co-Founder and Managing Director
Translink Capital
Paul Yeh
Partner
Kleiner Perkins Caufield & Byers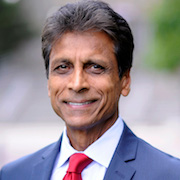 PK Agarwal
Former CTO, State of California
Former CEO, TiE Global
CEO and Regional Dean, Northeastern University
Ruth Cox
Chief Executive Officer
Prospect Silicon Valley, a non-profit urbantech innovation hub focused on solutions for sustainable, smart cities.

Hank Dempsey
Chief Consultant
California State Assembly, Committee on Privacy and Consumer Protection, which oversees matters related to privacy, the protection of personal and digital information, security of data, and IT
Kevin Deneen
Venture Capitalist
Aster Capital, an independent VC-firm investing within the fields of Energy, Advanced Materials, Smart Transportation, and IoT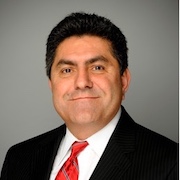 Nader Fathi
CEO
Kiana Analytics, a leading global cloud-based analytics company; named "Hottest Company" in 2016 by Plug and Play Tech Center
Gordon Ho
Partner
Cooley LLP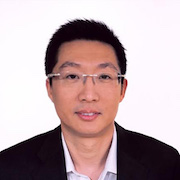 Qiang Huang
Senior Director, IOT
Cisco
Norihiro Kondo
Director of AVC
Panasonic
David Knight
Founder and CEO
Terbine, the first commercial marketplace for the world's IoT-generated data
Elana Lian
Investment Director
Intel Capital
Ali Tabibian
Partner
GTK Partners
Joseph Tou
Corporate Development & Sony Innovation Fund
Sony
May Wang
CTO and Co-Founder
Zingbox, a leading provider of cybersecurity solutions focused on service protection
Canice Wu
VP of Corporate Innovation
RocketSpace, Inc.
Agenda:
12:30pm - Registration and Networking

1:00pm - Welcome and Introductions
Canice Wu, Director of Corporate Innovation, RocketSpace

1:10pm - Panel 1 - Industry 4.0
How technology is affecting manufacturing and industrial environment. Discuss connecting devices and mining the data from IoT and connected devices.
Qiang Huang, Senior Director, IoT, Cisco (Moderator)

Victor To, Senior Director, Software Development, Cisco

Sundar Krish, CEO, Waygum, Inc.

May Wang, Co-Founder and CTO, Zingbox

2:00pm - Panel 2 - IoT / AI
IoT / Connected devices are generating much data. Dealing with data and privacy is key on a global scale. AI / Machine Learning, cybersecurity, and other technologies can make an impact.
Nader Fathi, CEO, Kiana Analytics (Moderator)
Ben Chen, SVP, China Unicom (Americas)
David Knight, CEO, Terbine
Norihiro Kondo, Director of AVC, Panasonic
Ali Tabibian, Partner, GTK Partners
2:50pm - Networking Break
3:10pm - Keynote
Address how automation impacts the labor force - how to bridge the digital divide

John Suh, Managing Director, Hyundai Ventures
3:30pm - Panel 3 - Public Sector (Government, Education & Non-Profit)
There are key roles from government, educational institutions, and nonprofits in addressing the issues of how automation will impact the labor force.
Gordon Ho, Partner, Cooley LLP (Moderator)
PK Agarwal, CEO and Regional Dean, Northeastern University Silicon Valley
Ruth Cox, CEO, Prospect Silicon Valley
Hank Dempsey, Chief Consultant, California State Assembly
Prashanthi Raman, Senior Manager Public Policy, Lyft
Steve Yung, Chairman and CEO, V5 Systems, Inc.
4:20pm - Panel 4 - Investors / VC's Perspectives
IoT, Connected Devices, and AI have major impact across numerous industries. The panel of investor, corporate ventures, and VC's will share their perspectives on near and long term opportunities.
Jay Eum, Managing Director, Translink Capital (Moderator)
Kevin Deneen, Venture Capitalist, Aster Capital
Elana Lian, Investment Director, Intel Capital
Joseph Tou, Corporate Development and Sony Innovation Fund, Sony
Paul Yeh, Partner, KPCB
5:20pm - Closing Remarks
Canice Wu, Director of Corporate Innovation, RocketSpace

5:30pm - Networking Cocktail Reception
**Excellent Networking Opportunities!**


Hors d'oeuvres, wine and soft drinks will be served.



7:30pm - Event Concludes






Proudly Sponsored By: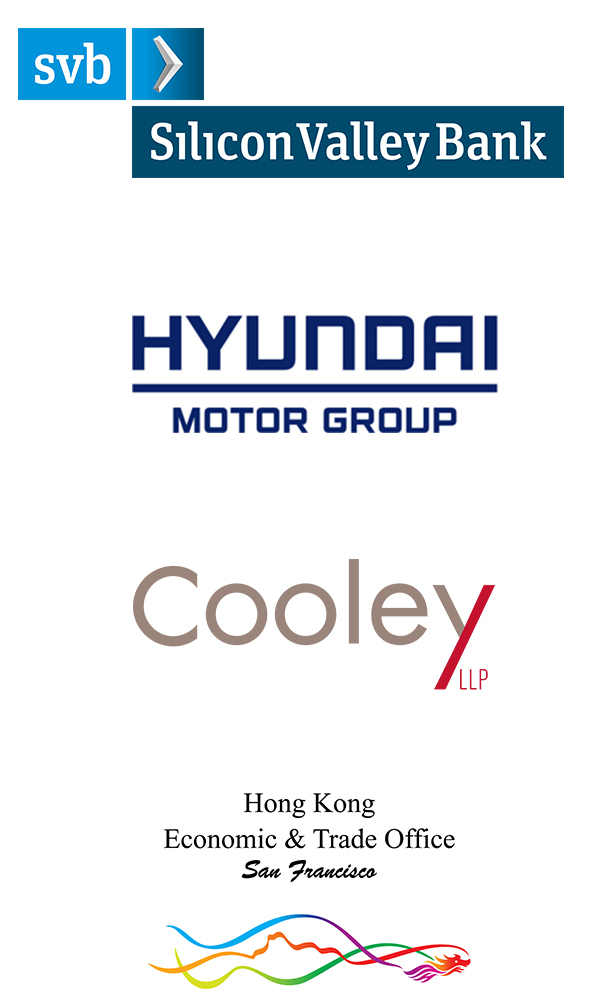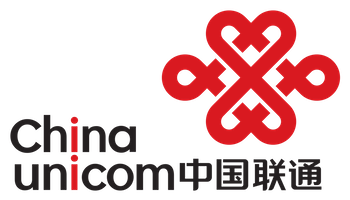 Conference Committee:
Canice Wu
, VP of Corporate Innovation Services, RocketSpace
Nader Fathi
, CEO, Kiana Analytics
Gordon Ho
, Partner, Cooley LLP
Aglaia Kong
, CTO - Corporate Network, Google
Angela Pan
, CEO, Ashley Chloe
Charlene Yu Vaughn
, CEO, The Algonquin Group
Learn from experts and investors who are at the heart of one of the biggest technology trends taking place right now, and discuss how the disruption of IoT will reshape our personal and professional lives in the next five years through instruments and tools that can think, learn and develop beyond today's capabilities.

We look forward to seeing you there!
For sponsorships and volunteer opportunities, please email to hello@aamasv.com