Description
The revolution of deep technology is poised to dominate the future. Deep Tech is creating some of the most innovative products and ideas of the century. These innovations will impact our lives and environment to perpetuate solutions in a way we have never seen before, tackling massive issues like climate change, life sciences, and clean technology.

We are excited to sit down with some of the leaders in the deep tech space to get an inside look at where the innovations, impacts, and unicorn funding may take us. Don't miss this exciting conversation and a chance to be a part of this integral movement into the future!
Leading executives, entrepreneurs, investors, and thought leaders will gather to discuss:
how the combination of hardware and AI is transforming numerous industries

what CEOs are doing to develop creative strategies technology teams can build on

how people are using new vision and voice technology in their everyday lives

what investors are looking for from companies seeking to expand AI and edge computing innovations
This forward-looking event is designed for businesses and investors ready to see what the future holds—and ready to take a big leap into the future of next generation tech. Don't miss this innovation-led event and lively conversations with influential, industry leaders as they discuss emerging trends in the deep tech space transforming Silicon Valley and around the world.
CONFIRMED SPEAKERS:
Charles Cadieu
Co-Founder and President
Caption Health
BIO
Jin Hyung Lee
Associate Professor of Neurology, of Neurosurgery and of Bioengineering and, By courtesy, of Electrical Engineering
Stanford University
Rodrigo Liang
Co-Founder & CEO
SambaNova Systems
BIO
Damineh Mycroft
Investing Director - Mobility Transformation
Boeing HorizonX Ventures
BIO
Luis Llovera
Managing Director, USA
Robert Bosch LLC
BIO
Ann Kim
Managing Director, Hardware and Frontier Tech
Silicon Valley Bank
BIO
David Lam
General Partner
Atlantic Bridge Capital
BIO
Jay Eum
Co-Founder & Managing Director
Translink Capital
Kelvin Zin
Regional Vice President, Americas
Singapore Economic Development Board
Andy Tsao
Head of Global Gateway
Silicon Valley Bank
Li Song
Managing Director, Asia Link
Silicon Valley Bank
BIO
Lisa M. Lum
Executive Director
AAMA Silicon Valley
PROGRAM:
2:30PM - Registration and Networking
2:55PM - Welcome Remarks
Li Song, Managing Director of Asia Link, Silicon Valley Bank
3:00PM - Keynote Fireside Chat 1

Rodrigo Liang, Co-Founder and CEO, SambaNova Systems
Moderator: Kelvin Zin, Regional Vice President - Americas, Singapore Economic Development Board
3:30PM - Keynote Presentation and Fireside Chat 2
Jin Hyung Lee, Associate Professor of Neurology, Stanford University
Moderator: Jay Eum, Managing Director, Translink Capital
4:00PM - Keynote Presentation and Fireside Chat 3
Charles Cadieu, Co-Founder and President, Caption Health
Moderator: David Lam, General Partner, Atlantic Bridge
4:30PM - Investors Panel

Damineh Mycroft, Investing Director, Boeing HorizonX Ventures
Luis Llovera, Managing Director - USA, Robert Bosch LLC
Moderator: Ann Kim, Managing Director - Frontier Tech, Silicon Valley Bank
5:15PM - Networking Cocktails Reception
6:00 PM End
THANK YOU TO OUR SPONSORS: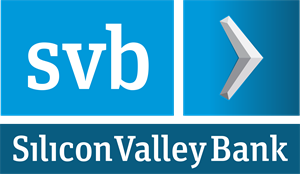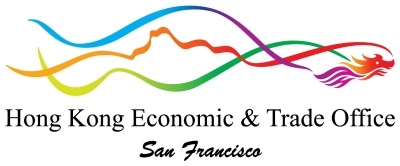 For sponsorship or exhibitor opportunities, please contact hello@aamasv.com
***