Description
How can your nonprofit or community-focused organization promote your work, draw media attention and highlight your mission?
The Asian American Journalists Association (AAJA) and Craig Newmark Graduate School of Journalism at CUNY present Media Access, a FREE half-day workshop for nonprofit and community organizations to learn about the most effective ways to build partnerships with local media organizations and get coverage.
Media Access is free and open to nonprofits and community-based organizations. The sessions cover media literacy, media access and op-ed writing featuring a moderator and a panel of local journalists.
Moderator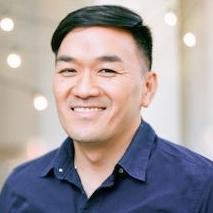 Toan Lam is the host of the TruthDare podcast, a motivational speaker, multimedia consultant, university professor and founder of GoInspireGo.com, a nonprofit multimedia platform that uses storytelling and social networking for social change. After eight years as a television news reporter, Toan left his job to start GoInspireGo, a nonprofit organization that scours the globe for "street corner"-style heroes to produce authentic and touching stories, all while leveraging social media to raise visibility and support for those featured. His work has been featured on ABC's Good Morning America, CNN, Disney and Hallmark channels. Toan's blogs have also been shared on The Huffington Post and Deepak and Mallika Chopra's Intent.com. Follow Toan on Twitter at @ToanLamTV.
Panelists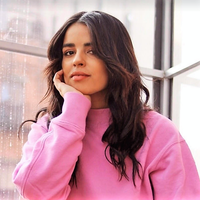 Mandy Aracena is an Associate Producer for CBS This Morning. She graduated from the University of Florida with a degree in Telecommunications and Political Science. Her fascination with politics and story telling has allowed her to work for NPR, CBS News, and the New York Times. Her true passion lies in covering stories of those silenced by their government, socioeconomic status, and war. Mandy started as a sports reporter in Miami prior to working in Washington D.C., London, and New York. SPJ and the FCSAA have recognized her for her work in sports and newscasts. You can often find her studying the new age of terrorism, history, and politics. She aspires to continue to delve into stories that others might not know exist.
Hasani Gittens is a Deputy Editor at The City, a new non-profit start-up dedicated to hard-hitting journalism in New York City. Up until this past December he was the long-time Senior News Editor for NBCNews.com. He started his career in local journalism at the New York Post where he rose from Copy Kid to Weekend Evening Metro Editor over the course of eight years, with stints in between as Brooklyn Bureau Reporter and Rewrite-Man. He is a product of Baruch College's journalism undergraduate program, where he was Features and Op-Eds editor for student newspaper, The Ticker.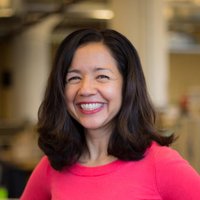 Cindy Rodriguez is the Urban Policy reporter for New York Public Radio. Her stories include in-depth looks at homelessness, neighborhood violence and more recently the impact of Sandy on poor communities in flood damaged areas. She's won the Associated Press' Best Enterprise Reporting award twice – most recently in 2010 for a story that exposed unscrupulous landlords taking advantage of people living on the margins and desperate for a place to live. Rodriguez has also covered New York's immigrant population. A story about an immigrant restaurant worker who narrowly escaped death on September 11th won her an NFCB Golden Reel Award. Originally from San Antonio, she moved to New York City in 1995 and lives in Queens.
Op-Ed Presenter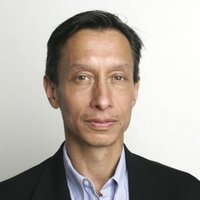 James Dao has been the Op-Ed editor of The New York Times since February 2016. The department today includes nearly two dozen editors operating out of Hong Kong, London, Istanbul, San Francisco and New York, producing not just daily Op-Eds, but also the Sunday Review, the international Op-Ed section and online opinion features, including The Stone and Fixes. In 2017, the Sunday Review ran a 20-part series about Syrian refugees, "Welcome to the New World," that won a Pulitzer Prize for editorial cartooning, the first time The Times has won in that category. During his 27 years with The Times, Mr. Dao has been the Albany bureau chief, a national and Washington correspondent, the military and veterans affairs reporter, the deputy metro editor and deputy national editor. In 2010 and 2011, he was the reporter on an 8-part multi-media series about the yearlong deployment of an Army battalion to Afghanistan, titled "A Year at War," which received an Emmy and an Alfred I. DuPont-Columbia University award. He is a graduate of Yale College.
AAJA is proud to partner with our local AAJA-New York chapter and the Craig Newmark Graduate School of Journalism at CUNY to host this workshop.

Schedule
8:30am – Registration/Check-In
9:00am – Welcome/Introduction
9:15am – Session 1: Local News Panel
10:30am – Break
10:45am – Session 2: Op-Ed Presentation
12:00pm – End of Day
Questions about AAJA New York Media Access? Contact AAJA Program Associate Daniel Garcia at danielg@aaja.org.