Description
How can your nonprofit or community-focused organization promote your work, draw media attention and highlight your mission?
The Asian American Journalists Association (AAJA) presents Media Access, a FREE half-day workshop for nonprofit and community organizations to learn about the most effective ways to build partnerships with local media organizations and get coverage.
Media Access is free and open to nonprofits and community-based organizations. The sessions cover media literacy, media access and op-ed writing featuring a moderator and a panel of local journalists.
Moderator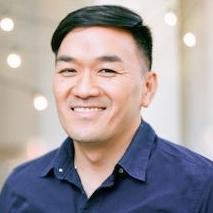 Toan Lam is the host of the TruthDare podcast, a motivational speaker, multimedia consultant, university professor and founder of GoInspireGo.com, a nonprofit multimedia platform that uses storytelling and social networking for social change. After eight years as a television news reporter, Toan left his job to start GoInspireGo, a nonprofit organization that scours the globe for "street corner"-style heroes to produce authentic and touching stories, all while leveraging social media to raise visibility and support for those featured. His work has been featured on ABC's Good Morning America, CNN, Disney and Hallmark channels. Toan's blogs have also been shared on The Huffington Post and Deepak and Mallika Chopra's Intent.com. Follow Toan on Twitter at @ToanLamTV.
Panelists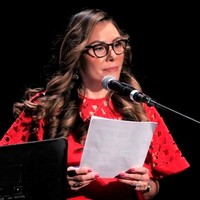 Marcela García is an associate editor and editorial writer at the Boston Globe. She is also a member of the Globe's editorial board. She primarily writes editorials – the daily unsigned essays representing the official view of the Boston Globe as an institution – and participates in editorial board meetings and discussions that shape the Globe's editorial positions. Marcela also writes opinion columns under her byline. She has been a part of the Globe editorial desk since early 2014. Marcela has more than 10 years of experience working as a bilingual journalist in Boston, covering a broad range of US Latino policy issues. Previously, she was a correspondent for Telemundo Boston; a special contributor to the Boston Business Journal; and the editor of El Planeta, Boston's largest Spanish-language publication. Marcela, who was born and raised in México, received a graduate degree in journalism from the Harvard Extension School in 2005 and also holds a B.S. degree in Economics.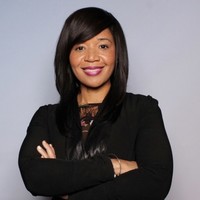 Nicole Maxey is a knowledgeable, energetic publicist and event strategist with a results-driven record of accomplishments. She thrives on implementing clients' initiatives. She is the Founder and Principal of MaxeymizePR, LLC, a Boston-based boutique public relations and events strategy firm. Nicole has maximized client exposure through appearances on the front page of local and national newspapers, the cover of magazines, on television, radio programs, and high-profile websites. She has served as publicist for the annual New England Urban Music Awards in Boston for several years and was awarded Best Publicist. Nicole has led and participated in publicity campaigns for multiple charitable foundations and other non-profit organizations in the metropolitan Boston area. She has worked as a freelance entertainment writer in Los Angeles interviewing celebrities, musicians and actors, for The Hollywood Scoop; and she has served as an entertainment writer for The Word, an online newsletter. She has extensive experience in working with celebrities, on high-profile charity events, fundraisers, and television shows including event production. Nicole is currently a board member of Hands Across the Ocean and an active philanthropist. She holds a Graduate Certificate in Public Relations and a Bachelor's Degree of Science in Business Administration from Northeastern University. She is currently pursuing a Master's Degree in Corporate & Organizational Communications.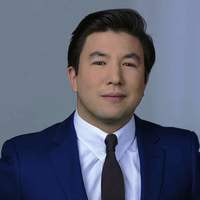 Michael Yoshida joined 7NEWS as a reporter in January of 2018. He got his start in TV journalism at his hometown station in Grand Forks, North Dakota. He went on to report in Jacksonville, FL where he covered several major hurricanes and the federal indictment and trial of former Congresswoman Corrine Brown. Growing up in North Dakota means enjoying the great outdoors and Michael loves horseback riding and dog sledding. Michael's even volunteered at the famed Iditarod helping to run communications at checkpoints along the more than 1,000 mile race. Michael attended Wesleyan University in Middletown, Connecticut where he played on the Cardinals football team. He is a big sports fan and is excited to call Boston home. He's looking forward to exploring the area and would love suggestions on places to check out.
Op-Ed Presenter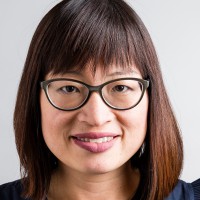 Shirley Leung is the interim Editorial Page Editor and a columnist at the Boston Globe. As a Globe columnist, Shirley has written on everything from the intersection of business and politics to gender issues in the workplace. She has been a three-time finalist for the Gerald Loeb Award for Commentary, and in 2018, Boston Magazine named her to its list of the "100 Most Influential People in Boston." Leung is a contributor to WGBH's "Boston Public Radio" and "Greater Boston," as well as a regular guest on New England Cable News. Previously, Leung was the Globe's business editor, where she oversaw its award-winning coverage of the 2008 financial crisis. Prior to the Globe, Leung was a staff reporter at The Wall Street Journal. A graduate of Princeton University, Leung started her career at her hometown paper, The Baltimore Sun. Leung has also been a longtime member and past officer of the Asian American Journalists Association.
Schedule
8:30am – Registration/Check-In
9:00am – Welcome/Introduction
9:15am – Session 1: Local News Panel
10:30am – Break
10:45am – Session 2: Op-Ed Presentation
12:00pm – End of Day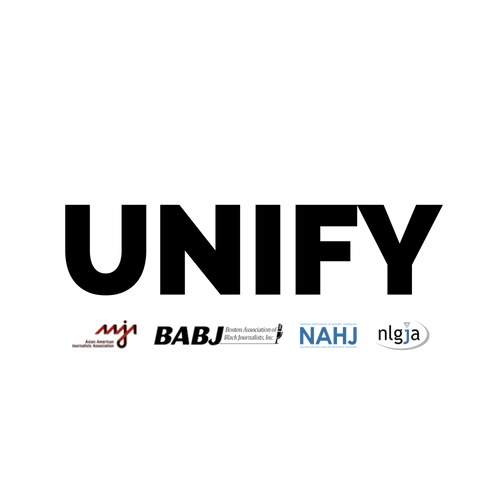 Questions about AAJA New York Media Access? Contact AAJA Program Associate Daniel Garcia at danielg@aaja.org.
Organizer of AAJA Media Access Workshop Boston
The Asian American Journalists Association (AAJA) is a nonprofit professional and educational organization with over 1,500 members in 21 chapters across the United States and in Asia. Founded in 1981, AAJA has been at the forefront of change in the journalism industry. AAJA's mission is to encourage Asian Americans and Pacific Islanders (AAPI's) to enter the ranks of journalism, to increase the number of AAPI journalists and news managers in the industry and to work for fair and accurate coverage of AAPI's and AAPI issues.