AAi Flu Shot Clinic
You can help save lives by uniting with Jews, Christians, and Muslims to assist medical workers giving flu shots to unhoused neighbors
When and where
Location
CityTeam Men's Programs 580 Charles Street San Jose, CA 95112
About this event
The flu can be fatal to the unhoused because they have no warm home to recover. Sadly, they are also more likely to get the flu crammed into winter warming shelters and huddled around make-shift fires at encampments.
To help protect our neighbors in need, AAi is partnering with APPNA Community Health Center, a safety-net clinic providing free health care to the under-served in a culturally sensitive and compassionate environment.
Join a small team of Jews, Christians, and Muslims to assist APPNA staff by registering guests for a flu shot and sterilizing chairs between shots.
All flu shots will be administered outdoors as guests get a boxed meal from Cityteam's Soup Kitchen where AAi volunteers served often pre-COVID.
No experience is necessary! APPNA staff will train you and provide everything you need to accomplish these tasks easily and safely.
Age Requirement: 18+
Social Distancing and Face Masks required.
Gloves, hand sanitizer, and wipes are provided.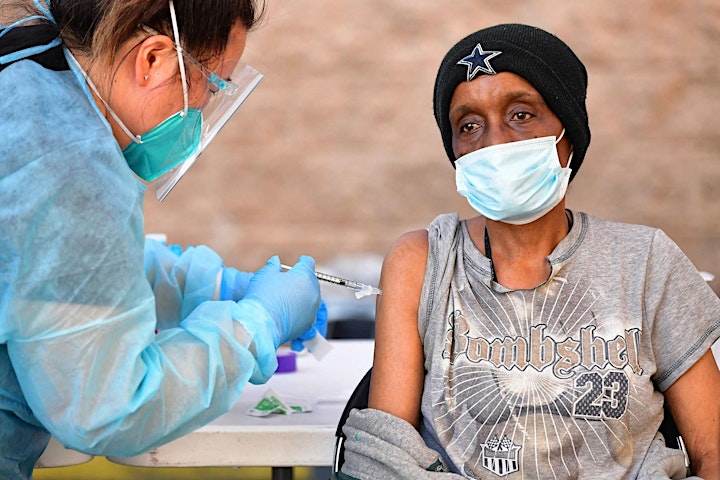 Abrahamic Alliance International is a charitable, non-profit organization uniting Jews, Christians, and Muslims for active peacebuilding and poverty relief.
AAi began with a simple dream that compassionate collaboration between Jews, Christians, and Muslims can build lasting bridges of understanding and respect between our communities.
By uniting to serve the poor in obedience to divine commands, our grassroots movement is showing the world that peaceful coexistence between Jews, Christians, and Muslims is not a naive and distant dream, but a growing and present reality here and now.