Sign up or renew your AAF-ND Membership. Dues include membership in AAF-ND from September 2020 - June 2021.
About this event
Our season is about to begin, and we don't want you to miss out! Besides the obvious fun and networking opportunities, there are many benefits to holding an AAF-ND membership. Sign up today to join the party! Remember, if you have had a membership in the past, you'll have to renew this year.
What do you get with an AAF-ND membership?
Tickets to seven professional development speaker events (virtual events, still awesome)
One ticket to the American Advertising Awards
Discounts on each entry for the American Advertising Awards
Discounted tickets for special social events like TV Timeout
Access to posting job openings on our website's job board
Connections to other like-minded creatives in the F-M area
Opportunities to support your community and area college students
Professional development and access to educational material
AAF-ND membership runs from September 2020-June 2021 and includes concurrent membership in the District 8 and national American Advertising Federation.
All memberships are for an individual. If you can't attend an event, send a friend (registration must be completed using the member's email address to claim member ticket).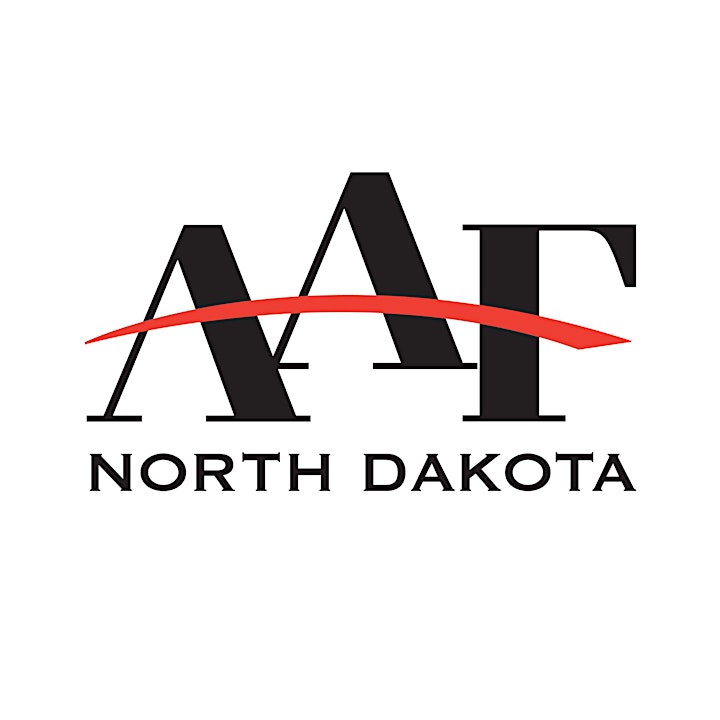 Organizer of AAF-ND 2020-21 Membership