Description
Dear colleague!
AACE International, Project Controls Institute, and OnTrack Engineering would like to invite you to 2018 Central, Eastern Europe & Balkans Conference on Total Cost Management. This is the 1st Annual AACE Region 9 Conference in Central, eastern Europe and The Balkans, in support of the Professionals of Cost Engineering and Project Management.
Open discussions, trainings, IT tools showcasing and masterclasses from leading foreign experts of PM and CE are planned! We are going to review programs from Architecture, through development, Funding and Execution, based on programs with real-world experience. Meet one-on-one with the leading consulting firms and software providers in our industry and discover solutions to meet your specific job challenges. Speakers are leaders of programs and will be from Canada, Czech Republic, Italy, Nigeria, Poland, Serbia, Slovak Republic, UK, and US as well as there will be software and support representatives from leading Project Management and Control Tool Providers.
Event Format
The conference will take place on March 23rd, 2018, at Anglo American University in Prague, Czech Republic. It will consist of presentations, technology showcases and a networking mixer. The conference is sponsored by AACE International Region 9, AACE Eastern European Task Force, Project Controls Institute, Project Controls Institute, and OnTrack Engineering CZ s.r.o., Traficon Advisors s.r.o.
Key topics will include that Commencing in 2018 ISO under their Program Management Area will release the first standards on Earned Value Management (EVM) as well as other standards under Project Portfolio Management. This conference will bring EVM and Project Portfolio managers, as well as the leading instructors and presenters in the field.
The Keynote Speaker Andrea Klimko will speak on Architecture and Cost applications and Management.
Second Key Note Speaker Vince Marani will continue on the field of Architecture and Engineering moving to development multiple Programs.
Dr. Sean T Regan, FAACE, CCP, CEP, EVP, MRICS, FPCG is the Association for Advancement of Cost Engineering International (AACE) Director of Region 9 (Europe, Africa, and Central Asia) as well as the one of the representatives to ISO for AACE and was at the finalization meetings in Paris France in December 2017. He will present an overview of the ISO program as well as the utilization of AGILE EVM/PM which is utilized by many companies and its strategies.
The final event for the Conference we will offer an open forum of experts in Architecture, Project Controls, Project Management, Procurement, Training & Surveillance, and Financial Funding.
You may find more information about the event here.
In order, to complete registration for the conference register or for additional information email sean@ontrackpm.com
---
Event Sponsors
OnTrack Engineering provides fully aligned project management solutions. Whether you choose to implement OnTrackPM, or utilize our PMO consulting, project expertise and training services, we can enable your organization to increase its ability to effectively manage and execute capital projects.
AACE International is a professional organization that will enhance your skills and knowledge to improve the predictability of cost and schedule performance across the entire lifecycle of your assets, programs, and projects.
Planning Planet is an interactive community with over 120,000 members in more than 160 countries with a never-ending stream of new content on the site. Planning Planet had over 3 million-page views last year. Forums with 20,000+ topics, white papers, educational materials, details of industry events, job postings and much more.
Project Controls institute is the global benchmark in Project Controls training, excellence and flexible accreditation. Project Controls institute is approved training provider of AACE, APM, APMG and ACostE. PCI is End to End Solution provider for training & accreditation (Skill Gap Assessment, Bespoke training, Assessment and Certification/Accreditation). PCI provides competency-based trainings across the full spectrum of Project Controls. This approach brings realism in the course, develops competency and creates an environment that enables it to attract, develop and retain individuals who can contribute towards business objectives. Please visit htps://projectcontrolsinstitute.com
Traficon Advisors
Nomitech is a leading niche software company specializing in Cost Estimating solutions. The founders are engineers with real life industry experience that deliver practical, innovative, state of the art cost estimating software which is rapidly becoming the future standard for estimating. Nomitech' s Cost Estimating solution, CostOS is specifically designed for companies that want to increase their competitiveness by responding to modern estimating challenges more quickly, with less effort, more accuracy, less risk, and with an increased level of confidence.

Andrea Klimko Architects is an award winning architecture studio based in central Europe with branches in London, Vienna and Bratislava. The office has experience in a wide variety of projects architecture and design, with a strong focus on creative and innovative approaches and genius loci of the project place. Andrea has successfully worked on several design projects and consulting in many countries including Slovakia, Czech Republic, Germany, Austria, USA, Brazil, Egypt, Dominican Republic, Malaysia, China, Russia and Oman.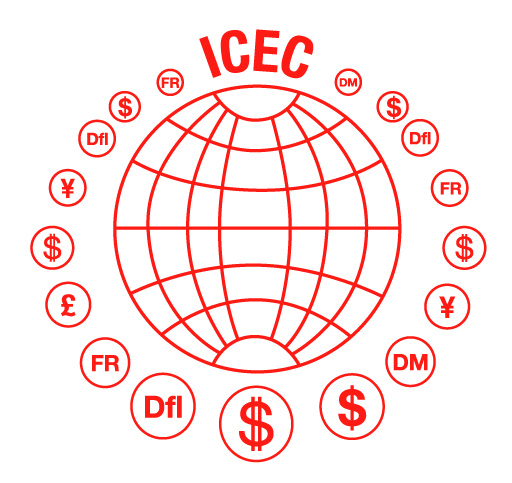 The International Cost Engineering Council
The International Cost Engineering Council (ICEC) is an nonpolitical and nonprofit organization which was founded in 1976 with the object of promoting cooperation between national and multinational cost engineering, quantity surveying and project management organizations worldwide for their mutual wellbeing and that of their individual members