AAC Promising Practices Webinar: Leveraging Education to Achieve Equity and Improve Futures

Wednesday, February 13, 2019 from 11:00 AM to 12:00 PM (MST)
Event Details
Join the National Civic League to learn more about how two All-America Cities are utilizing education programs to achieve equity and improve economic and community futures. 
Wednesday, February 13th at 10:00 am PST/11:00 am MST/12:00 pm CST/1:00pm EST 
Webinar Description:
Dillon Delvo, Executive Director, of Little Manila Rising in Stockton, CA will discuss Us History, an ethnic studies-based after school program that was wildly popular and has been incorporated into the local school district's curriculum. Mark Pumphrey, Director of Libraries, in El Paso, TX will talk about the public library's reimagined approach to adult education and economic development. 

Us History- Stockton, CA:
In Stockton, like many cities, the legacies, histories, contributions and cultures of people of color have frequently been forgotten and marginalized. To combat this problem, in 2016, the Little Manila Rising started the ethnic studies-based "Us History" after school program. The goal was: "Putting 'us' back into U.S. History." The program met once a week through the 2016-2017 school year and focused on Mexican American, African American, and Filipino American histories and cultures.
The program included discussions of the Chicano Movement, Black Feminist Theory, redlining, issues facing the undocumented community, among other topics. In April 2017, the Stockton school district discussed adopting Ethnic Studies as an elective. "Us History" students attended the meeting and spoke about what Ethnic Studies meant to them and what it could mean for their community if it was part of their school's curriculum.
Career and Adult Education Opportunities- El Paso, TX: 
Through its public libraries, the City of El Paso is working to provide basic educational and entrepreneurial services to traditionally underserved communities. Technology tools are available for business use, including copy machines with faxing, printing, and scanning capabilities, sound equipment, microphones, headphones, telephones and a SmartScreen accessible during all library hours of operation. Alternative work spaces are made available in library auditoriums, atriums, conference rooms and other spaces. The goals of these programs and service enhancements are to support the economic development efforts of the City of El Paso, give emerging workforces places to engage their customers and to sharpen their business and entrepreneurial skills and improve the quality of life of residents by providing skills and training.
Presenters: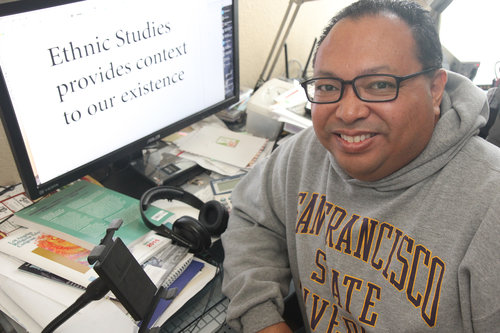 Dillon Delvo, Executive Director, Little Manila Rising, Stockton, CA
Dillon Delvo is a 2nd generation Filipino American, born and raised in South Stockton, California. He went on to San Francisco State University and received a B.A. in Cinema and M.A. in Asian American Studies.
In 2000, Dawn Mabalon, Ph.D. and he created the non-profit organization Little Manila Rising in response to developer attempts to destroy the historical site. He currently is their executive director.
For 21 years, Dillon worked as the volunteer youth minister of the social justice centered St. George's Youth Group for which he was a member in his teenage years. He was the Senior Field Representative for Senator Lois Wolk to San Joaquin County. Dillon has served on the Stockton Unified School District board of trustees, the Filipino American Democratic Caucus of California, and Catholic Charities Diocese of Stockton. He lives with his wife Rebecca and daughters Therese, Genevieve, and Colette in South Stockton.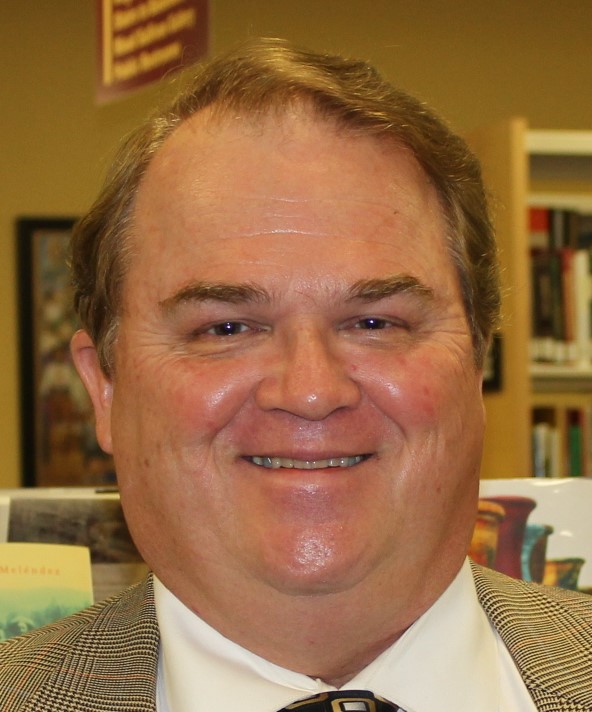 Mark Pumphrey, Director of Libraries, El Paso Public Library, El Paso, TX
Mark Pumphrey is currently the Director of the El Paso Public Library system in El Paso Texas. He has been in that position since December of 2017. Before that, he was the Deputy Library Director for EPPL having worked in that capacity since 2010.
While working with EPPL, Pumphrey has been instrumental in the growth of the library's adult education services, having written and implemented a grant to offer enhanced GED training and testing for the citizens of El Paso. Through his efforts, the library has been able to offer professional GED instruction at all of the library branches. He also established GED testing at five library branches giving El Pasoans greater access to testing services.
While with EPPL, he wants to continue to focus on developing adult education and literacy programs to support economic development in the City of El Paso. He is also currently a member of the City of El Paso's City Accelerator Cohort team focused on providing services to El Paso's business community.

To Join by Computer:
Sign on to the National Civic League's Webex Meeting Room:
https://nationalcivicleague.my.webex.com/meet/ncl 
Access code: 622 739 287
To Join by Phone:
+1-510-338-9438 USA Toll
Access code: 622 739 287
All-America City Promising Practices Series
National Civic League is hosting a series of "AAC Promising Practices" webinars to share innovative and impactful AAC projects nationwide. This series will also highlight successful projects around the country with speakers from cities implementing creative strategies for civic engagement. By equipping individuals, institutions, and local governmental bodies through this series with ideas, models and insights that can be adopted/adapted to individual communities NCL hopes to accelerate the pace of change in communities across the country.

The All-America City Promising Practices webinars are made possible with support from Southwest Airlines, the official airline of the All-America City Awards.

2019 All-America City Key Dates: 
November 14, 2018- Letter of Intent due for interested communities (LOI not required to apply)
March 6, 2019- Application Due
April 2019- Finalists Announced
June 21-23, 2019- Awards competition and learning event in Denver, Colorado
Save This Event
Organizer
Founded in 1894, National Civic League advances civic engagement to build equitable, thriving communities.