Description
Come to beautiful Phoenix for three days of learning, sharing and fun! This year's focus will be on language and emergent literacy development for students with significant disabilities who use Augmentative & Alternative Communication (AAC).
Topics will include
Integrating language development into every subject and activity with a rich aided language environment Implementing shared and guided reading activities while integrating AAC

Developing activities that foster emergent writing and phonological awareness

Supporting instruction in a range of classroom settings

Selecting informal assessments and IEP goals.
*Light breakfast and lunch will be provided each day.

Special Events:
An Interactive Vendor Hall highlighting the specific tools and materials discussed during the main conference sessions.
Small Group Hands-On Sesions and Pizza Party! These special sessions will include demonstrations, programming tips, app reviews, alternative pencil practice, AAC exploration & more! Participants will rotate through the hands-on sessions.

Purchase Orders and CEUs
If you have a Purchase Order or other questions contact Candice Steel at csteel@gompers.org or 602.336.0061

We will be providing a certificate so that individuals can manage their own CEUs.
Wed and Friday are 5.5 hours each
Thursday is 7 hours IF you attend the hands on sessions
Fee Schedule:
$450 Super Early Bird by Nov 30
$500 Early Bird by Dec 15
$550 General by Feb 15
$625 Late after Feb 15
**Hotel information below.
***Vendor Information below.
---
Speakers:
Dr. Caroline Musselwhite

Dr. Caroline Musselwhite is an assistive technology specialist with more than 30 years of experience working with children and adolescents with severe disabilities, in a variety of settings, including Head Start, developmental day programs, and the public schools. She has also taught courses at several universities, including West Virginia University, and Western Carolina University. She has also coordinated Communication Circles and Balanced Literacy Club Projects in school districts in Massachusetts, New York, Florida, Arizona, Illinois, and Kingston, Ontario.
Dr. Musselwhite has authored several textbooks and "how-to" books on a range of topics, including Emergent Literacy Success, Communication Programming for Persons with Severe Handicaps, and Reading Activities Project for Older Students (R.A.P.S.). She has also authored several software programs (Write to Talk, Social Scripts) and books (Learning to Work) for youth with disabilities. She has presented thousands of workshops throughout the world and is a founding member of the Board of Directors for the International Society for Augmentative and Alternative Communication (ISAAC). Honors include: Foundation Fellowship (West Virginia University), Educator of the Year (Association for Retarded Citizens, North Carolina), Honors of the Association, (North Carolina Augmentative Communication Association), and DiCarlo Outstanding Clinician Award (North Carolina Speech-Language-Hearing Association), and ISAAC Fellow.
Dr. Gretchen Hanser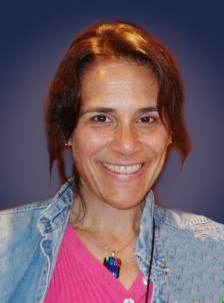 Dr. Hanser has worked in the field of assistive technology and literacy for students with significant disabilities for over 20 years. She is an educator and an occupational therapist. She has worked in a variety of educational settings developing model classrooms, developing school based assistive technology centers, providing teacher and related service provider trainings, participating in assistive technology assessment teams and working directly with students and staff in the classroom. Her primary focus has been on augmentative and alternative communication and literacy for students with the most significant disabilities. Gretchen presents nationally and internationally on these subjects. She completed her doctoral research on an integrated literacy and communication intervention with students with significant disabilities. Gretchen also has a master's in occupational therapy and received her doctorate in education from the University of New Hampshire.
Erin Sheldon, M Ed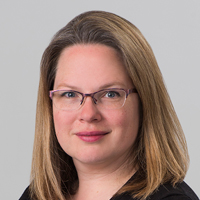 Erin Sheldon is a literacy and language development specialist for Assistiveware. She is the mother of a teenage daughter diagnosed with autism and Angelman syndrome. She is an advocate for inclusive schools and communities. She earned her master's in education studying the learning needs of students with complex disabilities.
AAC, alternative pencils, sample texts, instructional strategies and apps will be woven throughout sessions. There will be a vendor hall for participants to learn about specific tools and a social event to network with new and old friends. Through lecture, demonstrations, videos, hands-on opportunities, and group brainstorming, participants will leave with an understanding of language and emergent literacy development and a plan for getting started.
---
Hotel Information
IMPORTANT – some of the inexpensive hotels listed as 'near the airport' will NOT be in safe zones. Safe zones would be near Ability 360, North of Ability 360 and close to ASU in Tempe. The list of information is of interest to attendees. Here are our recommendations:
1) Pick a hotel that seems to meet your needs
2) Look at TripAdvisor and the hotel website to find out more info about the one(s) you like
3) Go to a search engine that offers hotel discounts. Be SURE you are getting the ones I suggested (ex: there are several Comfort Suites – the one with address below is the only one I have visited).
Sample bargain hotel websites are: - www.trivago.com - www.booking.com - www.cheaphotels.com Good luck and we are looking forward to seeing you!
1. Comfort Suites Tempe Airport 1625 S 52nd St Tempe, AZ, 85281
would need car or ride service to Ability 360
No dining onsite
$165
Free breakfast Free wifi Free airport shuttle On light rail line
2. Hilton Garden Inn, PHX Airport NORTH 3838 East Van Buren Street Phoenix, AZ 85008

Walkable but would prob want a car or ride service

$256

Free airport shuttle Several blocks to light rail line
3. Crowne Plaza Phoenix Airport 4300 E Washington St Phoenix, AZ, 85034
Walkable but not great at night About 8 blks
Full dining options & bar
$174
Lovely hotel Free airport shuttle On light rail line
4. Aloft Hotel Phoenix 4450 East Washington Phoenix, AZ, 85034
Walkable but not great at night About 7 blks
Limited dining; nice menu
$187
Boutique hotel Free wi fi On light rail line
5. Holiday Inn & Suites Phoenix Airport North 1515 N 44th St, Phoenix, AZ 85008
2 miles away
Dining on site
$175
Shuttle to and from airport
Valley Metro Transportation (City Bus and LightRail)
$4 Full Day / $2 Per Ride
https://www.valleymetro.org/sites/default/files/uploads/event-resources/ridekick_flyer.pdf
https://www.valleymetro.org/fare-vending-machines
---
Vendor Information: Vendor Hall Wednesday, Feb. 27, 2019 4-6pm
Registeration Options are under "Individual." Vendor Registration is 1 fee per company.
1. Vendor Hall Only (Non-Participant): $25 Marketing Materials Only
As a non-participating vendor, you can send flyers/catalogs and a giveaway (or more if you like). Your information will be placed on a table during the vendor hall. Recognition of your support and the giveaway(s) and will be highlighted during the workshop, giving the participants an idea on how to implement them.
2. Participating Vendor Hall Only: $50 + giveaway with a value of at least $100
As a participating vendor, you will be asked to lead a hands-on activity at your table during Wednesday Exhibit Hall hours related to the theme(s) of the workshop. Please supply a giveaway with a value of at least $100. Recognition of your support and the giveaway(s) and will be highlighted during the workshop, giving the participants an idea on how to implement them. Also, as a participating vendor, you are invited to attend the Hands-on Lab Thursday evening.
3. Full 3-Day Conference Registration: $500
Registration as a participant for the full 3-Day Conference will cover the cost of a vendor table for the Wednesday Vendor Hall Event, plus a table for the Thursday evening Hands-on Lab. Only registered participants can attend the Thursday Hands-on Lab.
4. Catering Sponsor: $100 or $300
Sponsor a portion of the catering costs and we will waive your vendor fee. We will send you a big THANK YOU. Plus, you will receive recognition of your sponsorship through an announcement to participants during the workshop and a placard at the event.
Options Include:
Pizza Party Thursday evening: $300
Breakfast for either Wednesday, Thursday, or Friday: $100