Description
Help Us Bring AAC Into the Spotlight
Alternative and augmentative communication is making otherwise silent voices heard around the world, which is great! But we can do more to help AAC communicators, families, and supporters as they move forward.
As part of that goal, CoughDrop will sponsor a conference June 27 - 28 from 12-6 ET each day meant to share insights, products, and experiences that center on AAC.
We invite you to take part in this AAC focused, online conference with sessions touching a variety of topics and presenters including Kate Ahern, Carole Zangari, Brian Whitmer, and more.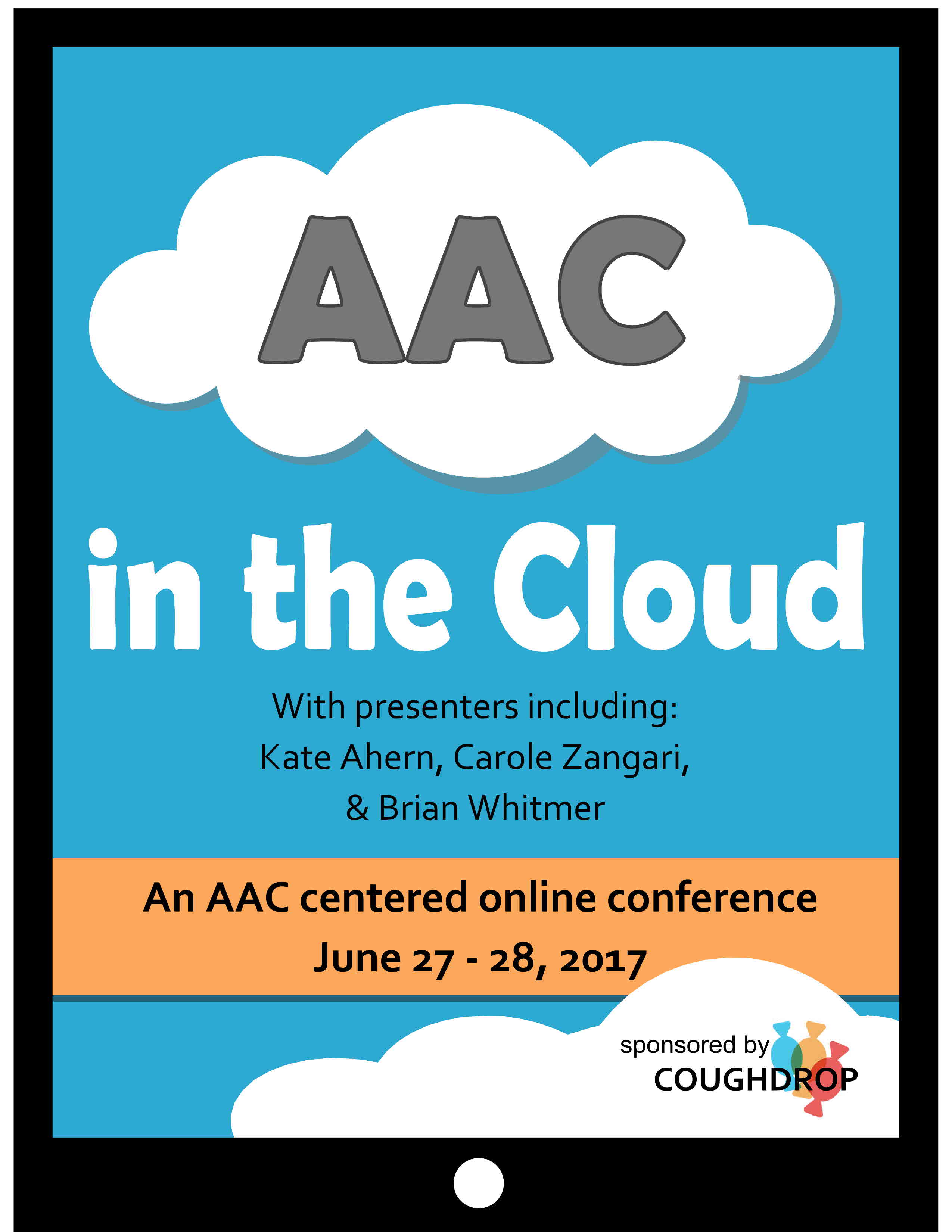 Learn more
A dedicated AAC in the Clouds website with more information is open now at aacconference.com.
Presenters include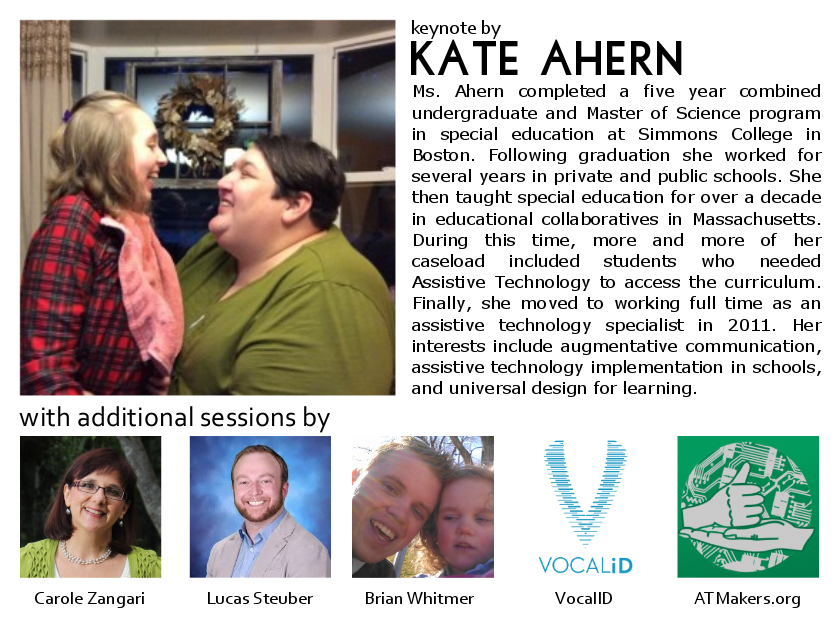 **If you interested in sharing an AAC focused presentation at this conference, we'd love to have you submit a proposal. Call for presentations can be found here.

FAQs
How can I contact the organizer with any questions?
Contact us at CoughDrop with any questions or concerns about AAC in the Cloud.



Kate Ahern

AT Specialist

Matt Baud

Niles Township District for Special Education

AT Coordinator, MS CCC-SLP

Amber Devine-Stinson

East Louisville Speech Therapy

MS, CCC-SLP

Vicki Haddix

University of Memphis

Clinical Assistant Professor, MS CCC-SLP

Lisa Hancock

AAC Connection

Founder, AAC Parent

Amanda Hartman

University of Queensland

Private Practice, AAC Lecturer

Kathryn Helland

Temple Universtiy

AAC Services Coordinator

Melissa Hoffman

Mary Free Bed Rehabilitation Hospital

Assistive Technology Team, MA SLP

Rachael Langley

#TalkingAAC

AAC Specialist, MS CCC-SLP

JoClaire Merrill

University of Memphis

Clinical Assistant Professor, MS CCC-SLP

Samantha Novick

Pediatric Therapy Associated of South Florida

MS, CCC-SLP

Elisabeth Nuboer

Vocal ID

Sales & Marketing, Project Manager

Miriam O'Sullivan

AAC Tech

Owner, manager, specialist

Karen Owens

We Speak PODD

AAC Parent & Blogger

Anne Page

Beautiful Speech Life

MS, CCC-SLP

Jose Perez

AssistiveWare

Product Designer

Lana Ridge

Unboxed Therapy

Owner, Director, MS CCC-SLP

Randi Sargent

Say it With Symbols

AAC Parent & Advocate

Jill Senner

Technology/Language Center

Owner/Director, PhD CCC-SLP

Lucas Steuber

Applied Linguist & SLP

Brian Whitmer

CoughDrop

AAC app creator, dad of an AAC user

Jenna Williams

AAC Special Interest Group Mentorship Program

AAC Consultant & Presenter

Carole Zangari

Fischler School of Education

AAC Specialist