AABE Houston 2016 Scholarship Awards Reception
Description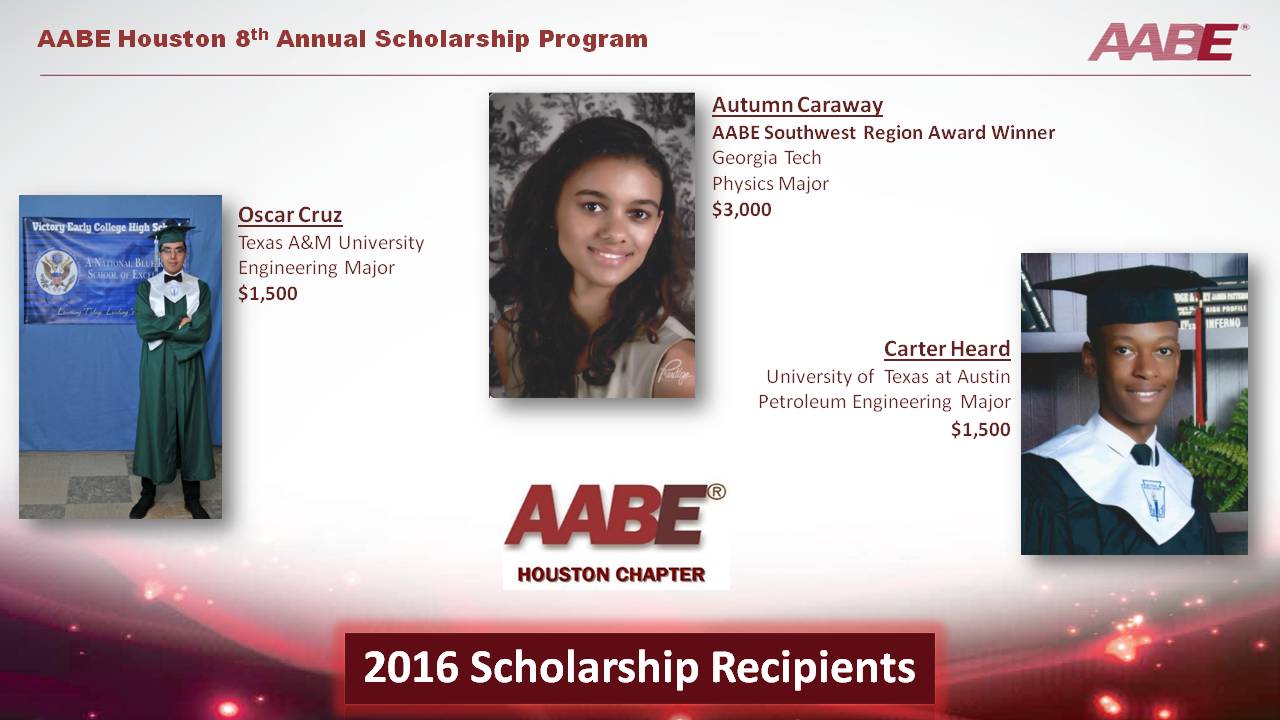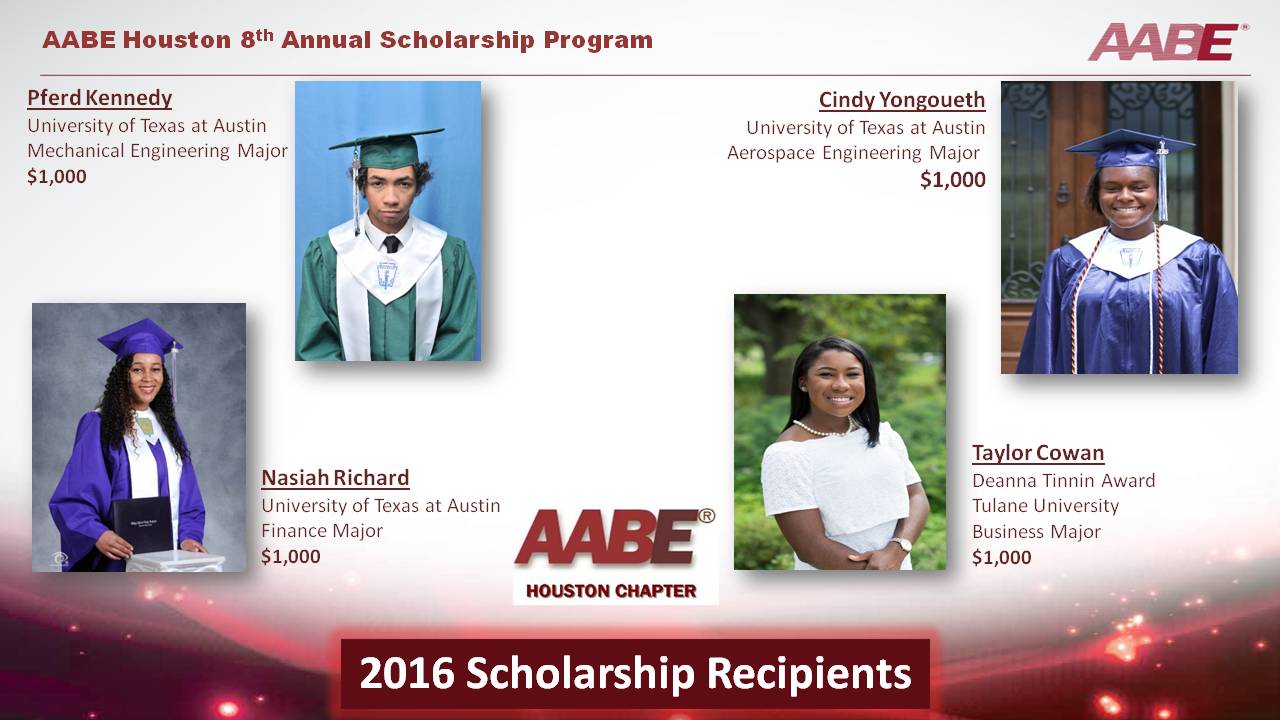 Dear Corporate Sponsors, Special Guests & Members:
The Houston Chapter of the American Association of Blacks in Energy ("AABE Houston") invite you to attend our 2016 Scholarship Reception on Saturday, August 13, 2016 at the Buffalo Soldier Museum at 11:00 am - 2:00 pm.
For 2016, AABE Houston awarded need-based and merit-based scholarships to 7 students totaling $10,000. Over the past seven years, AABE Houston Scholarship Program has awarded $100,000 in scholarships to more than 50 well deserving students who have pursued degrees in energy or CSTEM related fields. We take this as a testament to our efforts in encouraging talented Houston-area youth to pursue energy-related careers.