Boxed set of architecture cards for a loved one for Christmas. With 24 cards of varying sizes printed by Australia's most loved architects.
About this Event
Boxed set of Postcards
Why not purchase a boxed set of architecture cards as a gift for Christmas. The AAA limited edition, boxed set of architect cards, is perfect for the architectural enthusiasts in your life.
With 24 cards of varying sizes printed with drawings by 23 of Australia's most loved Architects, such as Glenn Murcutt and Harry Seidler, this is the perfect gift for Christmas or a birthday. (The cards also look great arranged and framed for display on the wall).
These cards are now available for purchase online for $75, while AAA members enjoy a special price of $60 including postage (NB: Australia only). Not only will your loved ones be thrilled, you will have supported the Australian Architecture Association Fund which is used to support design education initiatives.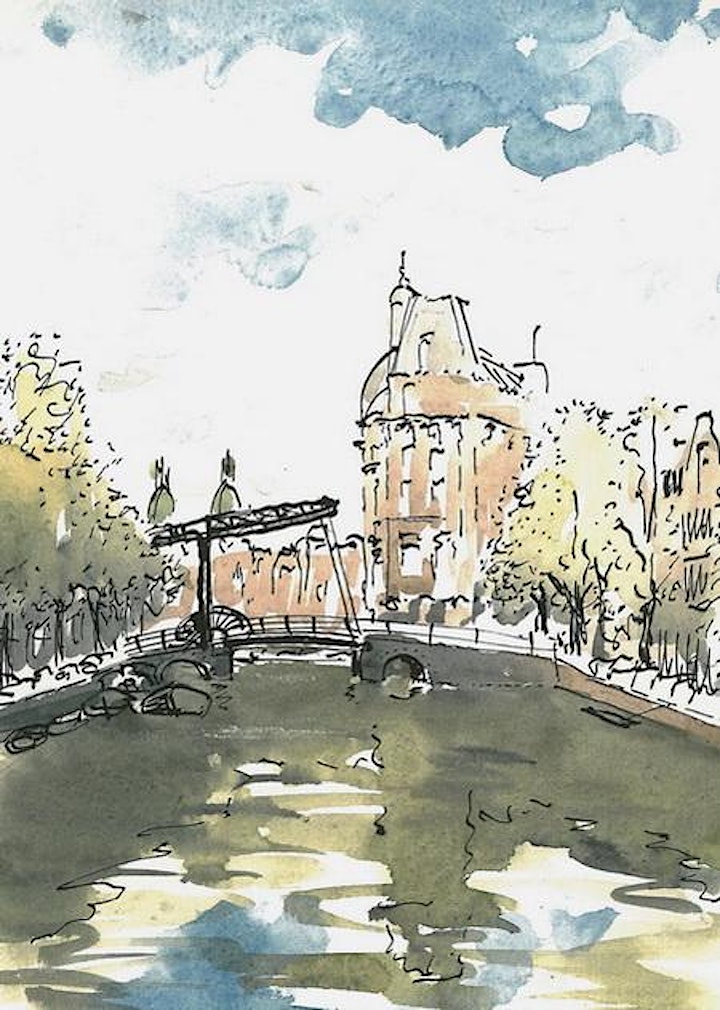 Image: Peter Tonkin, Watercolour on paper. View of Amsterdam Canal