a2-dlearn: The Ann Arbor Deep Learning Event

Saturday, November 7, 2015 from 1:30 PM to 7:30 PM (EST)
Event Details
a2-dlearn: Ann Arbor's Deep Learning Event
We are pleased to announce the first Ann Arbor Deep Learning event -- a joint production of the Ann Arbor - Natural Language Processing and the Machine Learning - Data, Science and Industry meetups.  This mini-conference/workshop will feature speakers working in deep learning from a variety of backgrounds, and is open to anyone interested in deep learning concepts, implementation and implications across various fields.

Note to attendees: Please show up prior to the event and get situated so that we can start on time!
Schedule
1:30 - 2:15 Micah Bojrab - Thinking Neural Networks

This talk will introduce the terminology, motivations, and architecture of neural networks.  We provide information on how to train and use these networks for classification, and discuss convolutional neural networks (CNN) for image recognition.
2:30 - 3:15 Xin Rong - Word Embedding Explained and Visualized

In recent years the NLP community has shown great interest and success in building continuous word embedding models using large-scale linguistic corpora and applying them to various NLP tasks. The word2vec model is among the ones that have drawn the greatest amount of attention. For a number of end users, the general structure of the model seems understandable, but the underlying design choices and working mechanism remain obscure. In this talk, I attempt to use visualizations and interactive demonstration to make the unobvious portion of the model obvious, including the design rationale behind the skip-gram model, negative sampling, and subsampling. I will also compare word2vec with other variants of word embedding models, such as GloVe, and discuss the commonalities shared by successful model design choices.
3:30 - 4:15 Daniel Pressel - Deep Networks for Common NLP Tasks

We discuss a basic overview of common tasks in NLP, including the way in which they are typically solved. We then introduce some deep learning concepts by building on our knowledge of linear classification techniques.  Finally, we show how several architectures are built on deep learning techniques to solve NLP tasks. This talk is dependent on the two previous talks.
4:30 - 5:15 Catherine Finegan-Dollak - Introduction to LSTMs
Long Short-Term Memory (LSTM) is a type of Recurrent Neural Network (RNN) that has recently become immensely popular as a deep learning technique for structured prediction.  There are many types of modifications that are applied in practice.  We discuss their inner workings, why they work, and how they circumvent issues with traditional RNNs.
5:30 - 6:15 Gint Puskorius - Opportunities in Automotive Applications of Deep Learning at Ford Motor Company
A perspective on automotive applications of deep learning for the domain of perceptual computing, with a principal focus on automatic speech recognition, will be presented.  We will review the unique challenges presented by noisy acoustic environments, and how deep learning can be exploited to address these issues.  In addition, we will highlight recent developments on use of Connectionist Temporal Classification and recurrent neural networks for speech recognition and implications for automotive applications.  This presentation will conclude with a view of how Ford's recently opened Research and Innovation Center – Palo Alto is engaging with the Silicon Valley deep learning community to accelerate our efforts.
6:30 - 7:15 Honglak Lee - New Directions in Deep Representation Learning

Over the recent years, deep learning has emerged as a powerful method
for learning feature representations from complex input data, and it
has been greatly successful in computer vision, speech recognition,
and language modeling.  The recent successes typically rely on a large
amount of supervision (e.g., class labels).  While many deep learning
algorithms focus on a discriminative task and extract only
task-relevant features that are invariant to other factors, complex
sensory data is often generated from intricate interaction between
underlying factors of variations (for example, pose, morphology and
viewpoints for 3d object images).  In the first part of the talk, I
will present my work on learning deep representations that disentangle
underlying factors of variation and allow for complex reasoning and
inference that involve multiple factors.  Specifically, we develop
deep generative models with higher-order interactions among groups of
hidden units, where each group learns to encode a distinct factor of
variation.  We present several successful instances of deep
architectures and their learning methods, including supervised and
weakly-supervised setting.  Our models achieve strong performance in
emotion recognition, face verification, data-driven modeling of 3d
objects, and video prediction.
Speakers
Xin Rong is a PhD candidate at the University of Michigan School of Information. He works with Prof. Eytan Adar on text mining, natural language processing, and social network analysis. His research is focused on computational modeling of human communication behavior using advanced language models and data mining techniques. His research contributes to better understanding and prediction of human communication behavior in various contexts, including marketing, problem solving, and troubleshooting. He interned twice as a software engineer at Google working on projects related to language models and word embedding techniques.
Catherine Finegan-Dollak is a PhD student at the University of Michigan, studying natural language processing (NLP) as part of the CLAIR group, supervised by Professor Dragomir Radev.  She received her bachelor's degree from Boston College and her juris doctorate from the University of Virginia School of Law. She practiced law for several years. She is interested in semantics: What information is in this document, how can we represent it, and what can we do with that representation?  Currently she is exploring how semantics can be used for automatic summarization and is interested in how deep learning can be applied to NLP problems.
Daniel Pressel is Chief Science Officer at Digital Roots, working on NLP and Machine Learning.  Prior to Digital Roots, Daniel was at General Dynamics - Advanced Information Systems, working as a technical lead and principal investigator on various large software projects that pushed the bounds of technology in the field of Image Processing.  He is obsessed with Machine Learning, NLP and Information Retrieval (IR) and is the organizer of the Ann Arbor/Detroit NLP Meetup, and co-organizer of the Machine Learning - Data, Science and Industry meetup.
Micah Bojrab is a seasoned software engineer at MDA and a PhD student under Ming Dong at Wayne State University working on GPU-based Convolutional Neural Nets for Image Recognition.   Micah has an extensive commercial background working on parallelization of algorithms using CUDA.
Gint Puskorius is Manager and Senior Technical Leader for Ford's Speech and Signal Processing Research and Advanced Engineering organization.  Gint joined Ford Motor Company's research organization in 1982, after graduating from John Carroll University with  MS in Physics.  His early research at Ford focused on the then emerging fields of computer vision and robotics, with a focus on manufacturing applications.  In the late 1980's, Gint became a charter member of Ford's Artificial Neural Networks group.  In this work, Gint was responsible for development of Kalman filter-based learning algorithms with application to recurrent neural networks for problems in diagnostics and controls.  Some of this work was recognized by a 1995 IEEE Transactions on Neural Networks Outstanding Paper Award.  In 1997, Gint helped to form a Business Analytics organization within Ford's Research Lab.  This activity has grown over the years, has been recently recognized externally for contributions to Ford's business, and is now part of Ford's Global Data Insights and Analytics organization.  In 2013, Gint assumed responsibilities for growing Ford's competencies in the areas of speech recognition and signal processing.  While starting that activity, Gint also led Ford's efforts throughout 2104 in the planning, design, build-out and preliminary staffing of Ford's Research and Innovation Center – Palo Alto, which was opened in January 2015. 
Honglak Lee is an Assistant Professor of Computer Science and
Engineering at the University of Michigan, Ann Arbor. He received his
Ph.D. from Computer Science Department at Stanford University in 2010,
advised by Prof. Andrew Ng. His research focuses on deep learning and
representation learning, which spans over unsupervised and
semi-supervised learning, supervised learning, transfer learning,
structured prediction, graphical models, and optimization. His methods
have been successfully applied to computer vision and other perception
problems. He received best paper awards at ICML and CEAS. He has
served as a guest editor of IEEE TPAMI Special Issue on Learning Deep
Architectures, as well as area chairs of ICML, NIPS, ICCV, AAAI,
IJCAI, and ICLR. He received the Google Faculty Research Award (2011),
NSF CAREER Award (2015), and was selected by IEEE Intelligent Systems
as one of AI's 10 to Watch (2013).
Sponsors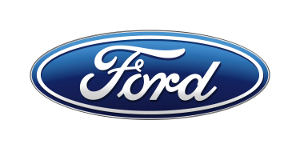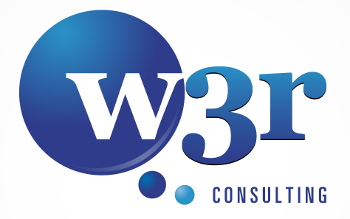 When & Where

1500 EECS
1301 Beal Avenue
Ann Arbor, MI 48109


Saturday, November 7, 2015 from 1:30 PM to 7:30 PM (EST)
Add to my calendar