Unlock your child's full potential and make their learning easier so school becomes fun.
About this event
The Arrowsmith Program is a comprehensive assessment-to-intervention program available in-school and online which improves your memory, reasoning, problem-solving, comprehension, written expression, and understanding of social relations.
Using neuroplasticity, we strengthen the brain's neural connections using a range of computer, written and audio exercises thereby improving your ability to learn.
Our students range from 7 years old to adult and this program has helped many of our students address a specific learning weakness like dyslexia or another special learning need.
If you want to improve your or your child's cognition speed, understanding and working memory, regardless of current achievement level, please register for our open morning and come and see the program in action.
Alternatively, book a free 15-minute call with Pip Block, Principal to discuss your learning requirements and let's transform your future in 2022. https://www.a1student.com/ias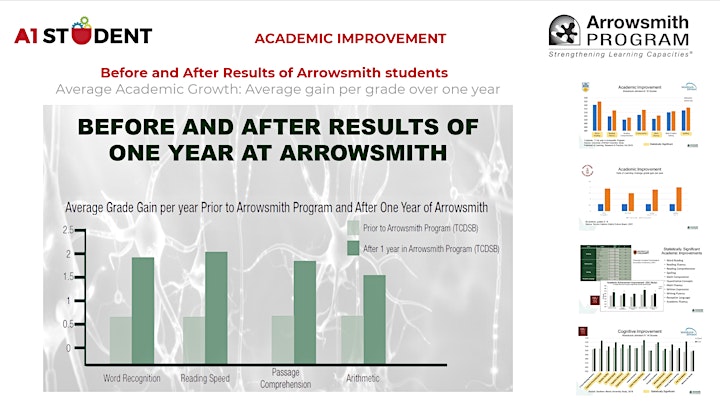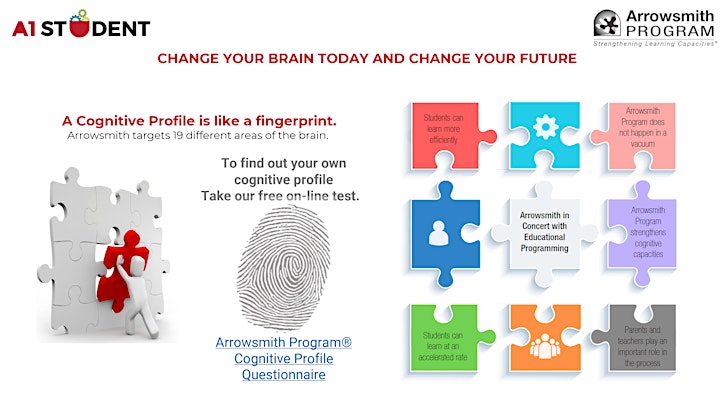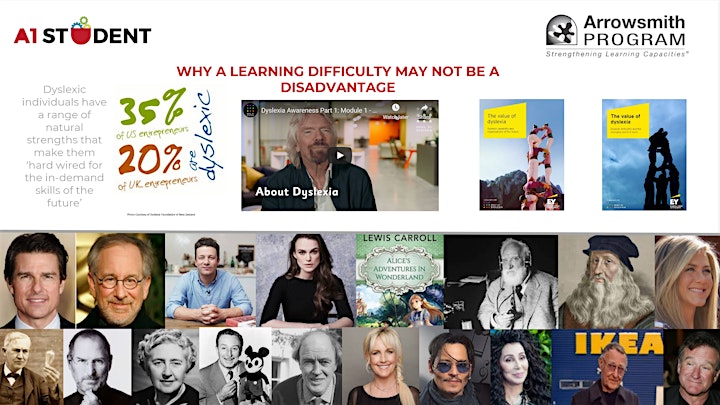 Organizer of A1 Student Arrowsmith School Open Morning
A1 Student is a private school offering the Arrowsmith Program.
We offer a wide range of programs designed to help individuals aged 7 to adults of any age and can help students based anywhere in New Zealand as our programs are available at school and on-line.
If you would like more detail please come to an information evening or visit our website www.a1student.com