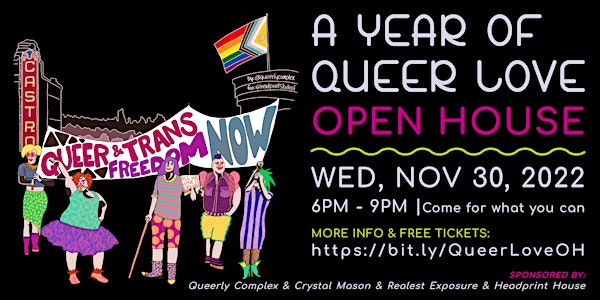 A Year of Queer Love Open House
Exploring the highs, the lows, & the not-quite-so's of our lovers, our families, our friends, & our comrades through a 2023 Events Calendar.
When and where
Location
Headprint Studio 2848 Webster Street San Francisco, CA 94123
About this event
We are thrilled that there is such love for A Year of Queer Love Open House. We've already sold out! Sign up for the waitlist to get an announcement when additional tickets are released.
WE ARE HOSTING A VIRTUAL OPEN HOUSE ON DECEMBER 7, 2022 - <REGISTER HERE>
****
ANNOUNCING: A Year of Queer Love, exploring the highs, the lows, and the not-quite-so's of our lovers, our families, our friends, and our comrades through a 2023 calendar of events so we don't feel so quite alone.
Whew! We did it. Another year of navigating multiple unfolding crises from COVID to monkeypox to inflation to increased violence against trans & queer people to the overturning of Roe V Wade. And 2023 looks to be another year (in a long string of years) of even more multiple unfolding crises. It's exhausting y'all, and artists, especially, are finding ourselves burnt out, stressed to the max, and ready to call it all quits. So what can we do to help bring some ease, care, and camaraderie into the new year? Well, A Year of Queer Love is how!
What is A Year of Queer Love? Queerly Complex (aka Jason Wyman & John O'Reilly), Crystal Mason, Realest Exposure (Tray Smith), and Headprint House (aka Jessie Sunday & Teddy Greene) are teaming up to coordinate a calendar of events for 2023 all centered around themes of Queer Love. Think comedy open mics about back alley trysts, Folsom spankings, and T4T play parties. Or community conversations about creating deeper and more expansive mutual aid & care networks across the USA and the world. Or movie screenings celebrating queer families or gender transitions or youth organizing against trans and queer-exclusionary policies. Or card writing nights to our trans and queer siblings in jails, prisons, and detention centers. Queer Love is endless because there are endless ways we express our love.
On Wednesday, November 30, 2022, from 6pm to 9pm PT we are hosting an Open House at Headprint House for queer and trans artists, performers, healers, witches, writers, filmmakers, organizers, and activists to:
Get to know each other through casually hosted networking, so you can just show up be your (shy or exuberant or anxious) self and know you'll still meet someone new;
Learn about the Queer Love 2023 Calendar of Events & how to get your event added to the Calendar;
Experience the Headprint House space, which is available for low cost rentals to anyone who needs space for a Queer Love event;
Leave with someone's phone number or a new collaborator or new followers on social media!
ACCESSIBILITY NOTE: Headprint House is located on the SECOND Floor, which means it is up a flight of stairs and is not accessible to anyone in a wheelchair or with mobility impairments. We know this is not an ideal location for inclusivity, and it is the physical structure of the building. If you would like to participate and cannot make it up a flight of stairs, we will have guests who can act as your proxy during the event. We will arrange for you to call in by video, and someone will help introduce you to people, livestream the presentation, and make sure you connect with the organizers: Jason, Crystal, or Jessie to answer any questions you may have.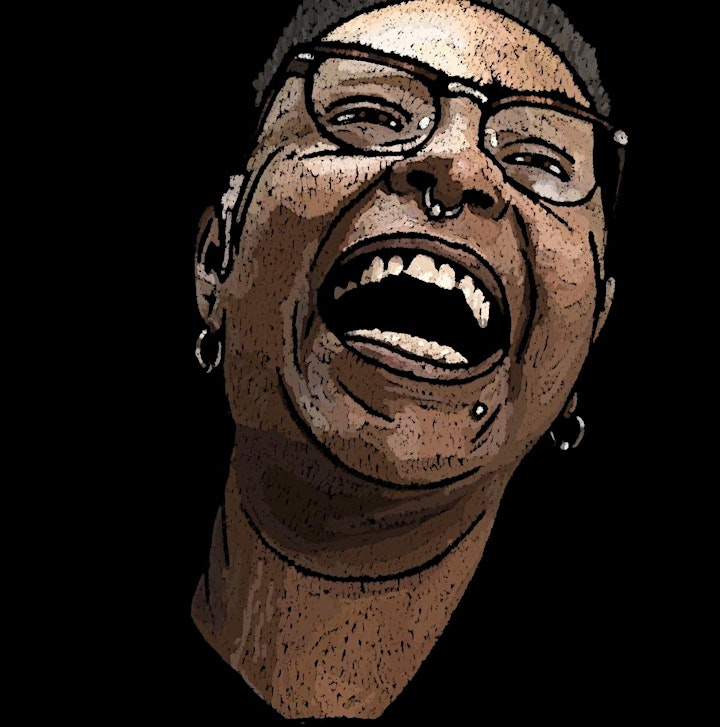 CRYSTAL MASON is an activist, artist, cultural worker and consultant who works to create space for imagining, conjuring and sharing our dreams of a more just and equitable world. Crystal has been working at the intersections of race, gender, class, ability, sexuality, art and culture for over 30 years. They are a co-founder, along with Queerly Complex, of Queering Dreams, a new art, care and community-expanding network that's collectively dreaming & creating our liberation from all oppressive systems and systems of domination. They have spent over 25 years prioritizing the art and stories of TQBIPOC folks. They were formerly Co-Director of Queer Rebels an intergenerational QTBIPOC performing arts organization and a board member since 2012. Crystal was also a co-founder and Artistic Director of Luna Sea Women's Performance Project. Until recently they lived and worked in an intergenerational, multiracial mixed gender, queer and trans centered low-income housing project.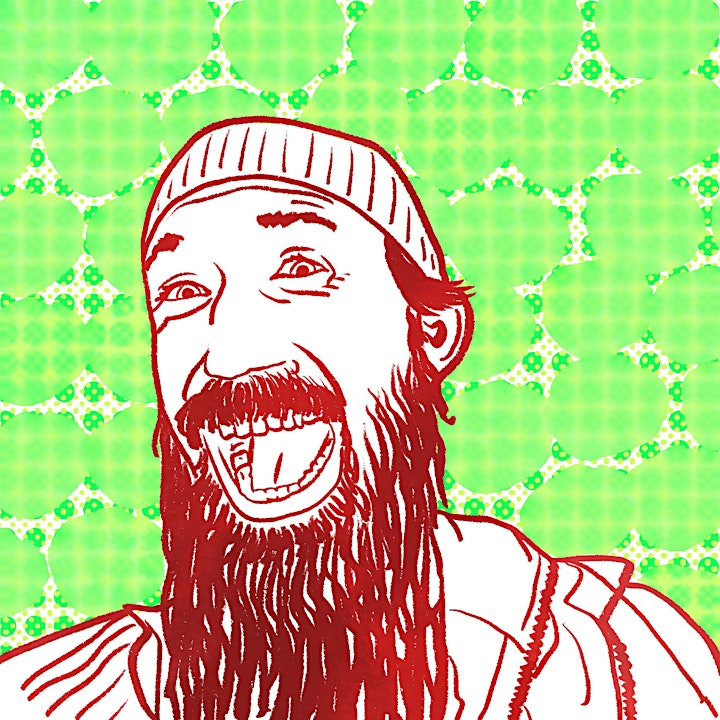 JASON WYMAN (Co-Founder of Queerly Complex) is an anti-binary social practice artist living & creating on Yelamu, unceded Ramaytush Ohlone land or what colonizers named San Francisco. A mystical convener, Wyman creates spaces for comrades to explore & discover who they be individually & collectively. They work with dreams, value(s), structures, & equity to conjure forms of liberation & healing. Wyman's art-making centers the messy, intangible, emotive, & esoteric bits that make us human. It's resulted in a large-scale, participatory sticker mural with artists Celi Tamayo-Lee & Mary-Claire Amable for the Asian Art Museum, a national Youth Media Network co-produced with Myah Overstreet, and Tree of Change with Crystal Mason, which provides change management consulting for individuals, business, organizations, and movements.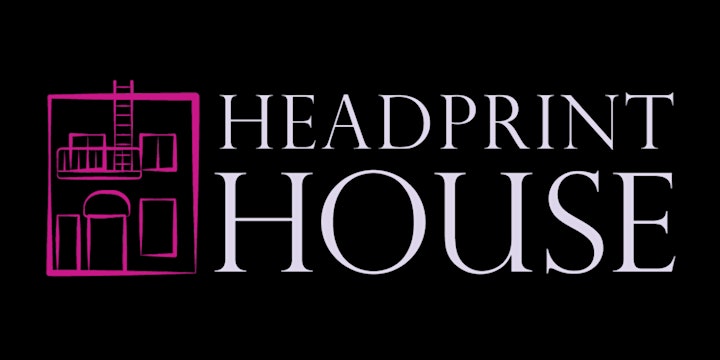 HEADPRINT STUDIO is a collective of independent stylists continually working together to elevate your experience and inspire each other's best editorial style work.
HEADPRINT HOUSE, our 2nd floor community space dedicated to creators, artists and advocates who keep the Bay Area creative culture authentically unique.
We strive to build trust with our guests to achieve their desired change, ensuring that every experience ends with a cut that is both flattering and matches your personal style.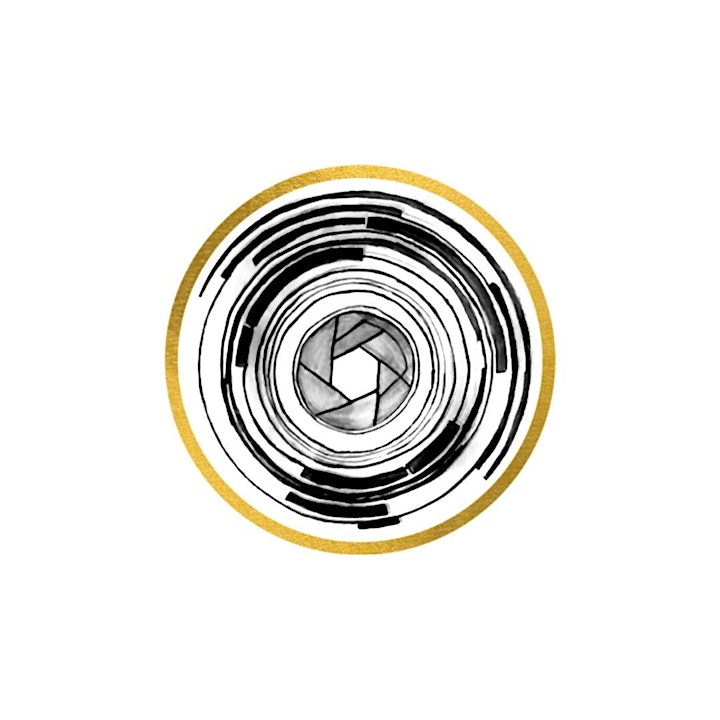 Realest Exposure is a photography service & social enterprise founded by Tray Smith based in San Francisco, California.
We currently scout for outdoor settings & outsource for indoor studios to host photo sessions (we plan to have our own studio in the future).
We're open to all photography inquiries & styles.
We support artists & small business by hosting space to share their work on our social media platforms. We strive to connect with our communities and what they represent.
We're a LGBT+ Black-Owned business. We pride ourselves with maintaining native San Francisco culture & social justice values.
Our mission is to grow a connected community through the lens of photography.