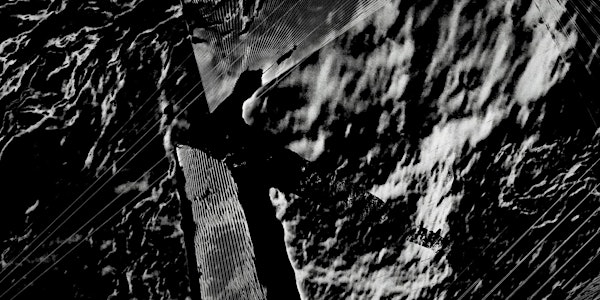 A Year in Dark Shades
Audiovisual performance by Vincent Caers and Klaas Verpoest, residents in BAC ART LAB. Sound and image intertwine order and disorder.
When and where
Location
BAC ART LAB 102 Vital Decosterstraat 3000 Leuven Belgium
About this event
◖ᴇɴ◗
From doubt to resolution: the audiovisual performance A Year in Dark Shades reflects the maelstrom of our inner thought.
Sound artist Vincent Caers has been a resident in BAC ART LAB for a few years and is finishing his PhD in the arts. For this performance he is joined by fellow resident and usual partner-in-crime Klaas Verpoest.
Sound and image intertwine order and disorder. Vincent and Klaas continuously attempt to balance both, only to fail graciously. In doing so, they create an overwhelming audiovisual experience.
◖ɴʟ◗
Van twijfel tot vastberadenheid: de audiovisuele performance A Year in Dark Shades reflecteert de mallemolen van onze innerlijke gedachten.
Vincent Caers is geluidskunstenaar, resident in BAC ART LAB en werkt zijn doctoraat in de kunsten af. Voor deze performance werkt hij samen met Klaas Verpoest, ook resident en al jaren zijn partner-in-crime.
Geluid en beeld worden vervlochten tot orde en chaos. Vincent en Klaas zoeken voortdurend naar een evenwicht, om telkens gracieus ten onder te gaan. Het resultaat is een overweldigende audiovisuele ervaring.
◖ʙᴀᴄ ᴀʀᴛ ʟᴀʙ◗
BAC ART LAB is KU Leuven's house of art and science. It's a place to create and share new works of contemporary art. All the artists working in BAC ART LAB are students or staff members at KU Leuven Association.