Description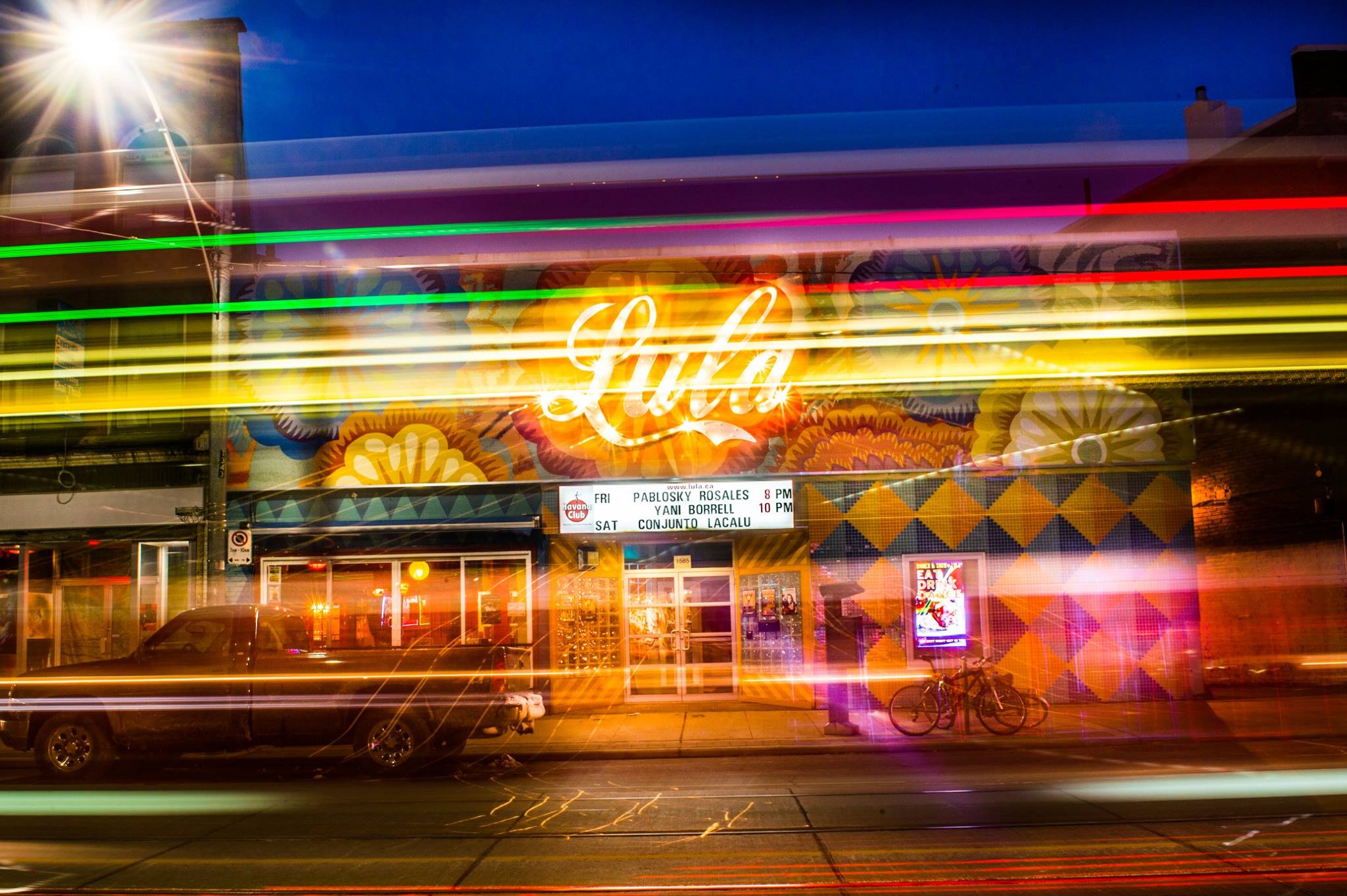 Two Nights, Two Line-ups, SAME Soul of Music!
Join us at Lula Lounge and Drake Underground for 'A World Away Indie Music Festival 2019' where you will witness one of the greatest music fusion Toronto has ever seen. The 3-day festival has different themes for each day and this link is for DAY 2: World Music Celebration Night (see details in the next section).
You will have the chance to listen to the original music work that are "made for the emotions". The sheer amount of stars here means you will find something to float your boat. We guarantee there is something for you at this special once a year event.
GRAB YOUR TICKETS BEFORE THEY SELL OUT!
PLEASE NOTE THIS EVENT IS 19+ ONLY.
---
Day 1: Recording Day (Invitation only)
Day 2: World Music Celebration Night
Day 3: Immersive Underground Night
WHAT TO EXPECT TONIGHT:
Percussionists of the world: Razak Pirani (Tabla) brings out charm and history from the endearing Indian instrument; Luyos MaryCarl (Moro Kulingtan) carries notes from pre-colonial state of Phillippines; Meghan Chamberlain (found instrument) will give you one of the most unique and unexpected journey.

Where the map begins richly with Ensemble Topaz in Central Asia and Southern Asia and travels to Northwest China with Huiming, showcasing instruments that are cultural gemstones yet on the brink of extinction.

The show's session artists: River Guard (bass, mandolin, piano), Daniel Diaz (double bass), Meghan Chamberlain (various percussion instruments)

Secret Guest Band: Some of Canada's most well-received musicians, they are no strangers to the International music scenes. Be prepared to get blown away by their newest releases.
---
This year, turning "A World Away" from an indie music concert to indie music festival, we have a really amazing lineup and they are all excited to show you their original songs:
Razak Pirani : http://torontotabla.com/student-profile-razak-pirani-2/
"Recently nominated for an Independent Music Award for Best World Tradtional Song, Razak is an up-and-coming tabla player, student of Maestro Ritesh Das, and now helping direct the Toronto Tabla Youth Ensemble. He joined the Toronto Tabla Ensemble in 2011 and has since then performed across Canada, in the USA, and in France."
Luyos MaryCarl: https://luyosmarycarl.bandcamp.com/
"A daughter of the so-called "post-colonial"-state-of-the-Philippines diaspora deepening her understanding of roots and critical consciousness. In her music there is an emphasis on the preservation of precolonial culture through a unique admixture of Moro kulintang, sarunay, and gandingan instruments with electronic soundscapes."
Meghan Chamberlain: https://www.facebook.com/meghan.chamberlain.35
"A Canadian musicologist, drummer, and educator. She studied classical percussion at the University of Windsor under the tutelage of Nicholas Papador and recently graduated from the University of Toronto with a masters in musicology. For over 10 years she has been playing drums and previously held a drum studio comprised of 35 students."
Dr. Ugli: http://lijzlab.com/
"A musician, band member ("Children's Hospital"), label founder (Briefnote), storyteller, and software engineer who immigrated to Canada at the age of 16 and has lived in Toronto ever since. Dr. Ugli released records in different genres such as folk, electronic and experimental music."
Renee: https://www.facebook.com/ReneeTheVoice/
"I'm still here, fighting and singing for peace for everyone, and I do it all with a smile and a glass of liquor! Enjoying the journey, the feelings are endless."
Ensemble Topaz: http://www.topaz.mikeanklewicz.com/
"We are a group on the cutting edge of World Music performance, integrating dance and music into our live performances. We have performed with international artists from Kazakhstan and Iran and blend contemporary and traditional musical styles and Western and Eastern musical genres and instruments."
River Guard: http://uoftopera.ca/2018/11/06/river-guard-an-operatic-perspective/
"A multi-instrumentalist, songwriter, actor, and classically trained opera singer, River is currently completing his Masters in Opera at U of Toronto. River performed as the lead singer and songwriter for the Hamilton band, Illusion Avenue for 5 years, and having just released his first album of unedited songs, Cascade."
Daniel Diaz: https://www.facebook.com/BassDanielDiaz/
"A Toronto-based jazz bassist and composer born in Cali, Columbia, who has been notably featured in Toronto's Jazz FM radio showcase program where he debuted his original composition "January". He was immersed in a large variety of musical styles and influences, ranging from Colombian music and salsa, to jazz and contemporary North American music. "
---
With the hope of transcending culture and ethnicity, Emerging Young Artists has been strive to bring together musicians with different backgrounds and share their unique creations to encourage multicultural communication and music fusion. Our intention is to grow hopes, dreams and inspirations.
A World Away is a music concept inspired by collaboration and cultural difference in 2016. In the past three years, EYA has provided a stage for nearly 40 groups of musicians to showcase their music works, film the music production process, implement documentaries, Workshops, and work with the top-class House Bands.