About this Event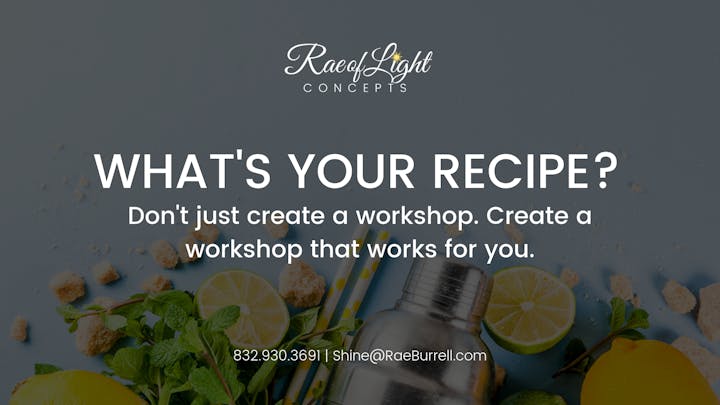 Looking for a strategic way to test the waters of business? Join us for this 90-minute workshop on how to create a workshop. But not just any old workshop. One that helps you discover and develop the business and life you dream of. You have everything you need. You have the skills & talents (your lemons) you'll need. You just need to develop out a plan (a recipe) that works for you. Here is your opportunity to start doing just that. Discover your lemons, develop your recipe. Then when you are ready create the LEMONADE STAND that gets you to a LEMONADE ENTERPRISE!
Who this is for:
Someone who has a grand picture, but doesn't know the steps to get there
Someone who is tired of being overworked , and desires to live a life they enjoy
Someone who has a multitude of ideas
What you'll get:
The key components you'll need to remember (like your target audience and space)
Outline of your workshop and how to market it
Tips tricks and other tidbits to work smarter and not harder
How to prepare:
Pick 1-2 ideas for a workshop that you'd like to review
Invite a friend
Connect with Rae Burrell on Facebook (for questions, comments and concerns.)
Get here early, so we can get started on time!