About this Event
Welcome to an intense, interactive, one-day workshop where you will leave with a functioning property investment and management system that you can duplicate over and over again.

For $599 (less than the cost of a quality inspection on one house, but with lunch)
Prevent loss of rental income
Be enforceable against evictions
Create less vacancies
Be compliant with Indiana law
Lower your stress level
You will launch any LLCs you need as well as have the proper contracts in place for tenants, independent contracts, and other investors. Lunch is included. Limited seating available.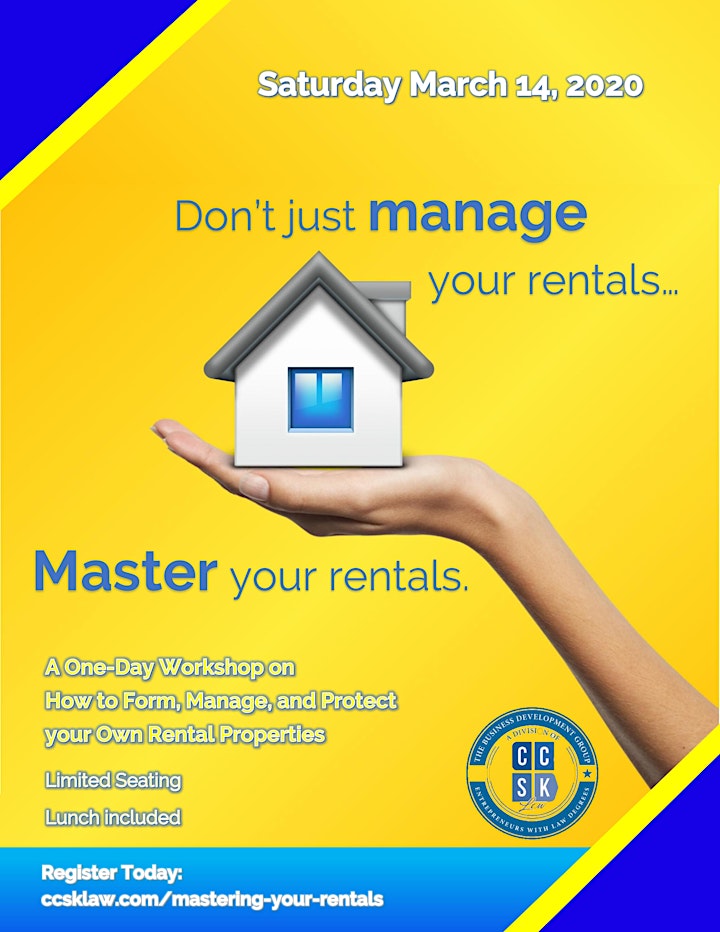 By the end of the workshop, attendees will leave with a copy of my book, a workbook, launched LLCs (if applicable), and template contracts including:
Lease Agreement,
Rental Application
Consent & Authorization of Background and Credit Checks
Move-In Move-Out Form
Notice of Security Deposit for Property
Letter to Tenant Move-Out Reminder.
Late Notice of Overdue Rent
Ten (10) Day Notice to Quit (Final Notice)
Owner Operating Agreement
Manager Operating Agreement
Independent Contractor Agreement
Installment Payment Plan
Settlement Agreement (Cash-for-Keys)
Property Management Agreement
Quality Indiana contracts for the serious property investor and property manager who no longer wants to piece together their company.
Get your tickets today!