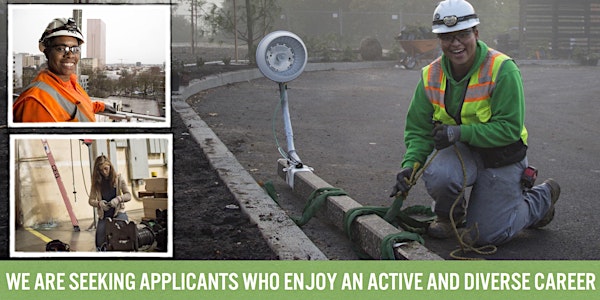 A Workshop for Women & Introduction to the Electrical Trade
Location
NECA-IBEW Electrical Training Center
16021 NE Airport Way
Room 5
Portland, OR 97230
Description
We are seeking applicants who enjoy an active and diverse career.
Union Electricians:
Enjoy satisfying careers while staying mentally and physically active
Earn up to $44.85 per hour after a tuition-free apprenticeship and up to $24 per hour in benefits
Can graduate with an Associates Degree
Have many options for career advancement
Come learn how to wire a circuit, meet female electricians from the industry, and find out how you can apply for this opportunity. No electrical experience is necessary.
Our apprenticeship training allows you to earn a living with health care and retirement benefits while learning on the job and in the classroom.
(This event was rescheduled from September 12 to September 19)
Registration will open on August 26.