A Workshop for Teachers: Liberation Theology and Critical Education
Description
Liberation Theology and Critical Education
A Workshop for Teachers
Dr. Gustavo Gutiérrez, O.P., Founder, Liberation Theology

Movement
Friday, September 15, 2017 | 10 AM-12 PM | FIU Modesto A. Maidique Campus | DM 353
Author of the groundbreaking classic A Theology of Liberation: History, Politics, Salvation, Gutiérrez is a founder of liberation theology, the Latin American religious movement arising in late 20th century that combines political philosophy usually of a Marxist orientation with a theology of salvation as liberation from injustice.
This workshop will provide a rare opportunity for teachers to converse with Gutiérrez and explore the foundations and impacts of the Liberation Theology Movement.
Dr. Gutiérrez is Endowed Professor of Theology at the University of Notre Dame, and a member of the Peruvian Academy of Language.
This event is free and open to all teachers. Registration required.
For more information or to register, please call (305) 348-2894.
Co-sponsored by:
USCCB Subcommittee on the Church in Latin America, Department of History, Department of Religious Studies, Kimberly Green Latin American and Caribbean Center, Steven J. and Dorthea Green Library Digital Collections, Department of History Graduate Student Association (DOHGSA), TAK for Religious Studies Student Association, Digital Library of the Caribbean (dLOC) and the Ruth K. and Shepard Broad Distinguished Lecture Series.
Made possible with support from LACC's U.S. Department of Education Title VI grant.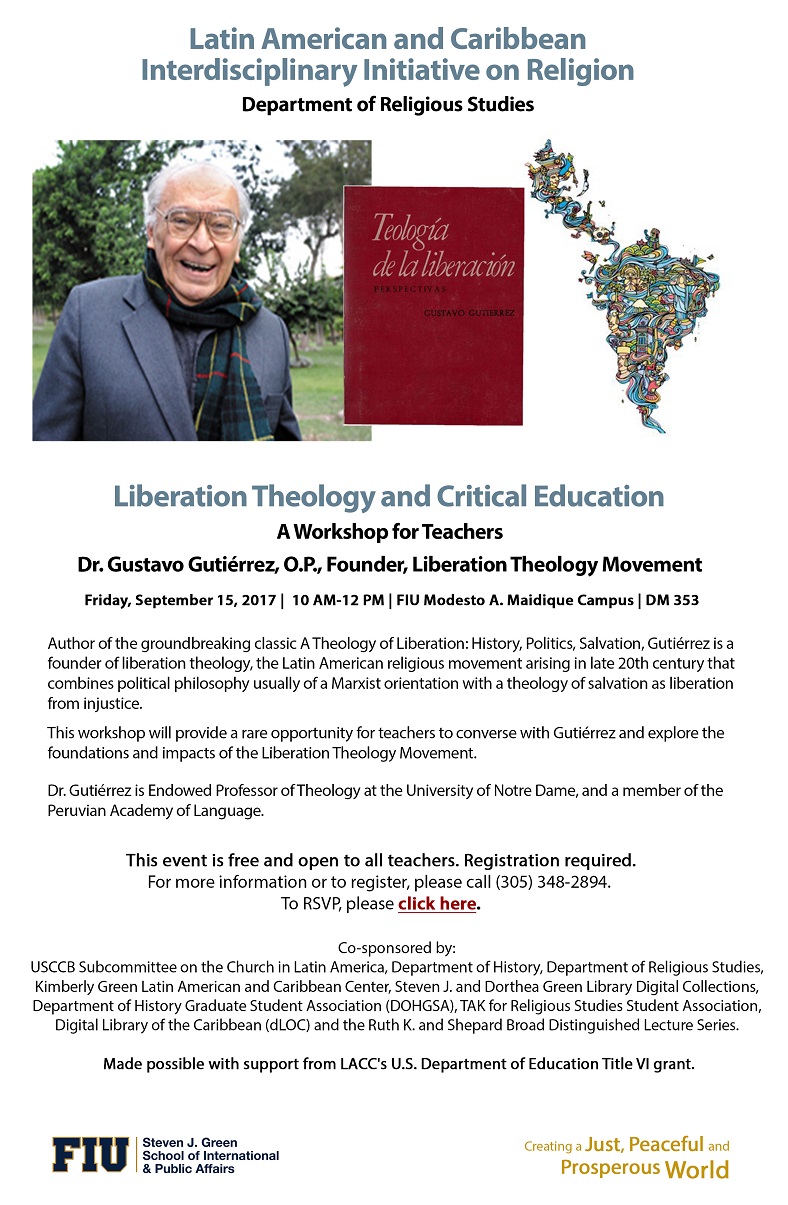 Please click here to view event flyer.
---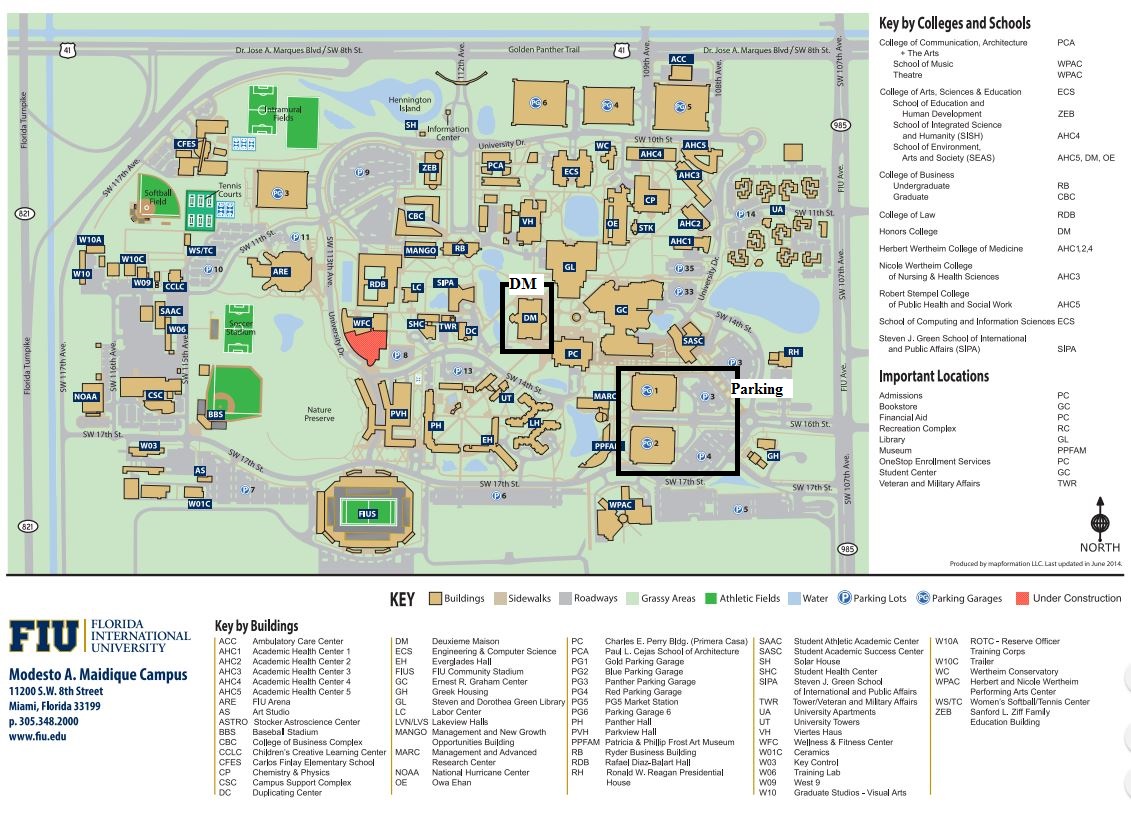 Directions:
From Miami International Airport:
Take the I-836 WEST exit from the Airport
Follow I-836 to the Florida Turnpike
Take the Florida Turnpike SOUTH exit
Follow the Florida Turnpike to the Tamiami Trail exit (SW 8th Street)
Take the SW 8th Street EAST exit
Follow SW 8th Street, FIU will appear on the right before SW 107th Avenue
From I-95 , Downtown Miami , Ft. Lauderdale , and West Palm Beach:
Take I-95 to I-836 WEST
Follow I-836 to the Florida Turnpike
Take the Florida Turnpike SOUTH exit
Follow the Florida Turnpike to the Tamiami Trail exit (SW 8th Street)
Take the SW 8th Street EAST exit
Follow SW 8th Street, FIU will appear on the right before SW 107th Avenue
From western Palm Beach / Broward County or the Florida Turnpike north:
Take the Florida Turnpike SOUTH
Follow the Florida Turnpike to the Tamiami Trail exit (SW 8th Street)
Take the SW 8th Street EAST exit
Follow SW 8th Street, FIU will appear on the right before SW 107th Avenue