A Working Lab - byggprojektet med innovation som motor

Tuesday, June 18, 2019 from 8:30 AM to 1:00 PM (CEST)
Event Details
Ett av sommarens mest spännande seminarium om stadsbyggnad och innovation äger rum i Göteborg 18 juni och du är varmt välkommen!
Seminariet tar oss med på en kunskaps- och inspirationsresa om hur bygget av ett av Sveriges första kontorshus i trä blev testbädden tillika Sveriges intelligentaste byggnad A Working Lab – ett byggprojekt med hittills 16 innovationsprojekt som motor! De första hyresgästerna flyttar in i september men redan till sommaren har du möjlighet att träffa människorna bakom bygget.
I nära samarbete har Akademiska Hus, RISE, ÅF, Byggdialog, Chalmers, Chalmersfastigheter, IVL, Johanneberg Science Park och FOG Innovation utvecklat en helt unik plats för innovation. Vid seminariet får du ta del av innovationsprojektens lärdomar och resultat samt resultaten från det följeforskningsprojekt som studerat innovationsprocessen under byggskedet.
Keynote Speaker är Michela Magas och Emanuel Karlsten modererar. Seminariet äger rum 18 juni klockan 09.00-12.15 i Samhällsbyggnadshuset på Chalmers i Göteborg, därefter väntar gemensam lunch. Du är välkommen från 08.30 för frukostmingel innan seminariet börjar.
Välkommen!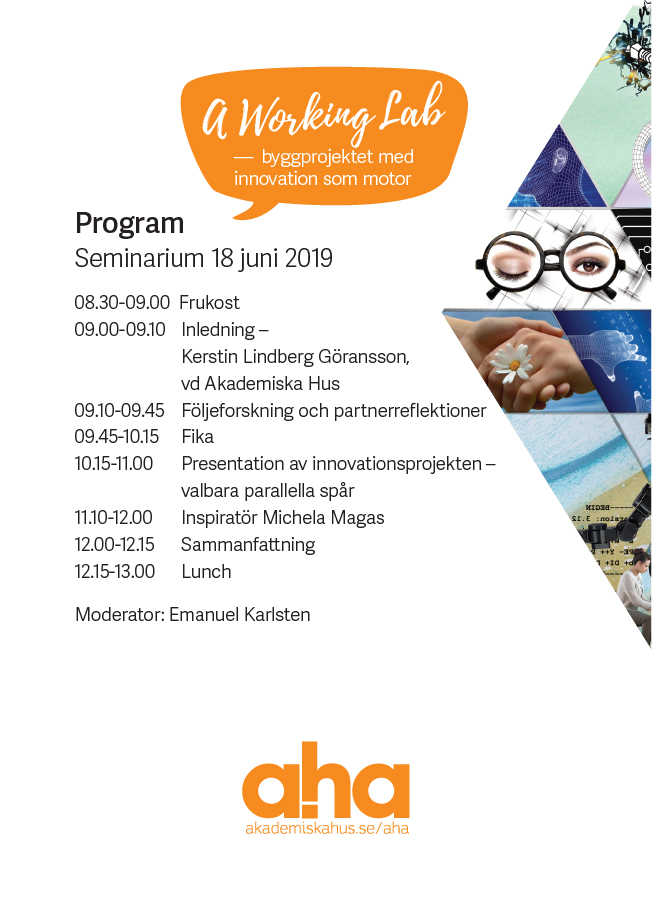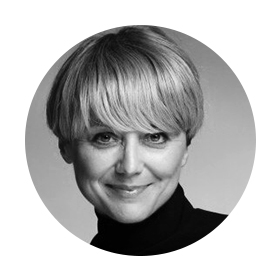 Keynote: Michela Magas
Michela Magas är en katalysator inom innovation som länkar samman vetenskap, konst, design och teknik med akademisk forskning och industri. Hon har 25 års erfarenhet av innovation inom en rad områden och år 2017 blev hon den första personen inom kreativa näringar att vinna priset "European Women Innovator of the Year". Michela Magas är rådgivare inom industriell innovation för Europeiska kommissionen och G7.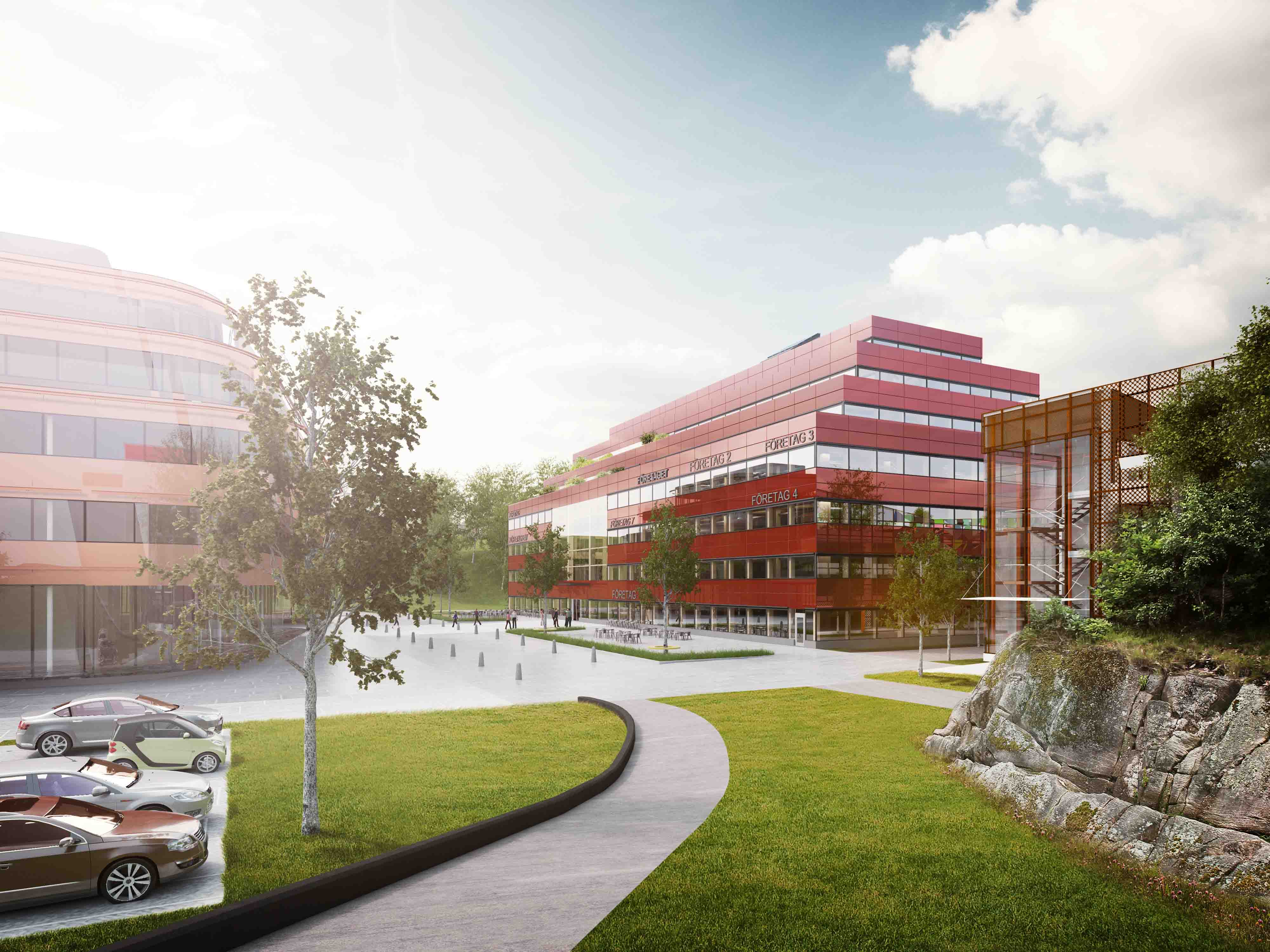 Följeforskning och partnerreflektioner
Kamilla Kohn Rådberg, forskare vid avdelningen för "Entrepreneurship and Strategy" vid Chalmers, har tillsammans med kollegor intervjuat en rad aktörer inom projekten. Kamilla presenterar resultaten från följeforskningsstudien och berättar om vad det innebär att gå från en traditionell byggprocess till innovationsprocess och vilka utmaningar man stöter på.
I panelen med samarbetspartners återfinner vi:
Birgitta van Dalen, marknadsområdesdirektör, Akademiska Hus
Jan Henningsson, projektledare, Akademiska Hus
Kristina Mjörnell, affärs- och innovationsområdeschef, RISE
Mikael Jardeby, projektchef, Byggdialog
Mats Bergh, vd, Johanneberg Science Park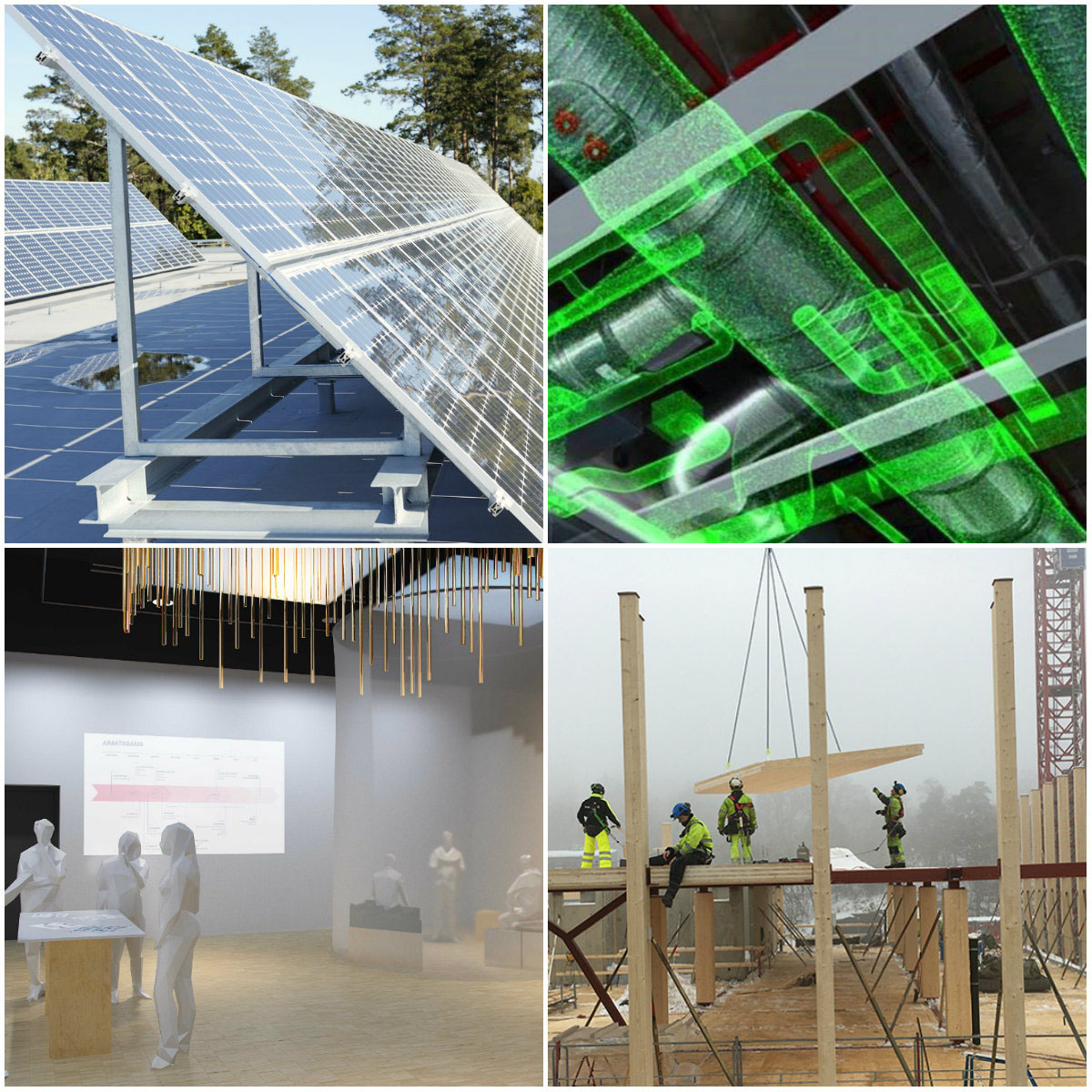 Välj pass efter intresse
Fördjupa dig! Vi presenterar våra innovationsprojekt i olika spår, välj det ämne som intresserar dig mest. Valet gör du på plats.
Energi- och resurseffektiva tekniker
I A Working Lab testas PCM-teknik för lagring av kyla, elförsörjning med DC-nät och solceller. Huset är också en del av den digitala energihandelsplatsen FED och fungerar som testbädd i EU-projektet IRIS. Medverkar gör:
Per Löveryd, projektledare, Akademiska Hus
Pepe Tan, doktorand, Chalmers
Kaia Eichler, sektionschef, ÅF
Mattias Persson, forskare, RISE
Magnus Brolin, forskare, RISE
Eva Pavic, projektledare, Johanneberg Science Park
Modererar gör Lisa Ossman, RISE
Infrastruktur och digitalisering
Vad betyder digitaliseringen för fastighetsbranschen? Mycket händer redan nu men vilka möjligheter och utmaningar väntar? A Working Lab har en digital infrastruktur som är redo att leverera framtidens digitala fastighetstjänster. Medverkar gör:
Petter Bengtsson, vd, Zynka BIM
Claus Popp Larsen, forskare, RISE
Katarina Bäcklund, industridoktorand Akademiska Hus/KTH
Tobias Davidsson, CDO, ÅF
Modererar gör Emanuel Karlsten
Nya miljöer för lärande och arbete
Hur skapar man möjligheter för människor att tänka nya tankar, mötas och göra tillsammans? I A Working Lab ryms ett helt nytt koncept för samverkan. Miljöer som Learning Lab, Makerspace, Co-working och Mellan-rummets utemiljö möjliggör nya flexibla arbetssätt. Medverkar gör:
Charlotta Andersson, strategisk fastighetsutvecklare
Henrik Mortensen, fastighetsutvecklare
Ulf Däversjö, innovationsdirektör
Marie Joelsson, projektledare
Alla vid Akademiska Hus
Björn Westling, Chef SME-kontakter, Johanneberg Science Park
Modererar gör Emmy Hall, Evry
A Working Lab - Ett kontorshus i trä
En av samhällets stora utmaningar är att bygga hållbart med minskad klimatpåverkan, där trä växer som byggmaterial även för större byggnader. I A Working Lab har vi utforskat hur vi kan nyttja träbyggandets styrkor och begränsa svagheterna så mycket som möjligt. Till exempel är stommen byggd helt utan vädertält och olika akustiklösningar har utforskats för optimala ljudmiljöer. Medverkar gör:
Jan Henningsson, projektledare vid Akademiska Hus
Lars Olsson, forskare, RISE
Mats Franzon, byggteknikchef, Akademiska Hus
Per Hilmersson, vd, Intregra
Mia Edofsson, hållbarhetschef, Akademiska Hus
Modererar gör Mikael Jardeby, Byggdialog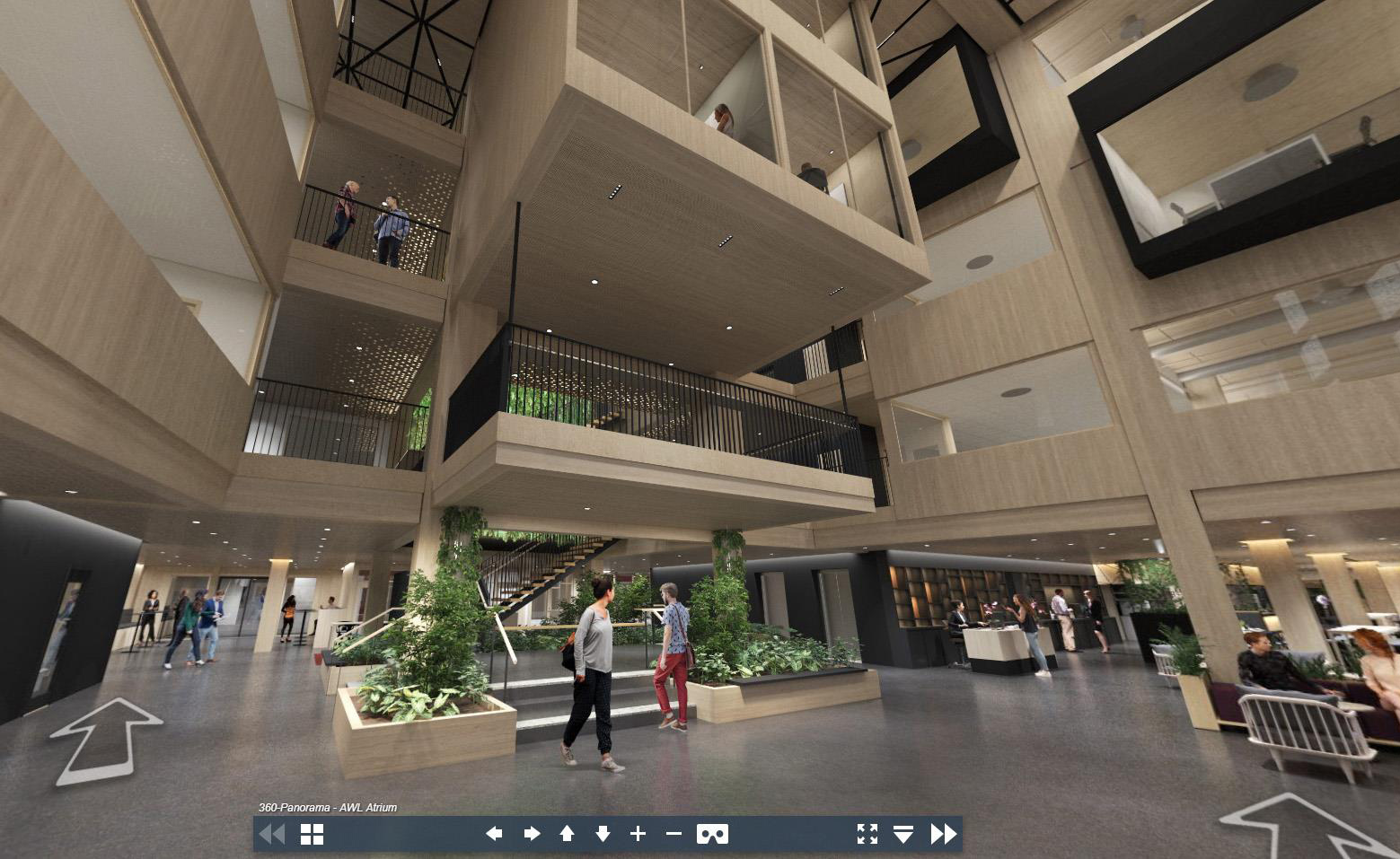 A Working Lab - Kika in med (eller utan) VR
A Working Lab utgör den andra etappen vid Johanneberg Science Park (JSP2) på Chalmersområdet i centrala Göteborg. Byggnaden är både en arena för innovation och samverkan där idé- och kunskapsutbyten mellan akademi, näringsliv och samhällsaktörer uppstår. Inflytt sker i höst men kika gärna in redan nu genom att klicka här.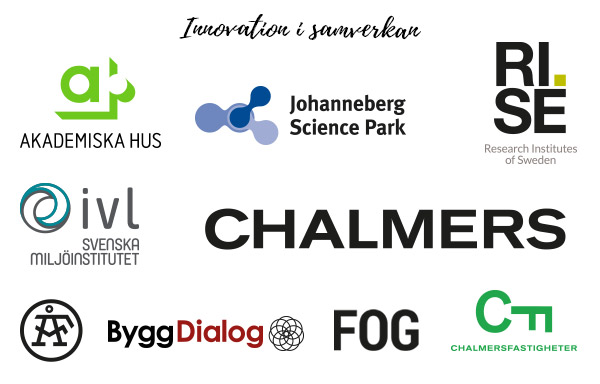 When & Where

Ljusgården Samhällsbyggnadshuset, Chalmers
Sven Hultins gata 6
Göteborg
Sweden


Tuesday, June 18, 2019 from 8:30 AM to 1:00 PM (CEST)
Add to my calendar
Organizer
https://aha.akademiskahus.se/