Description
A Women's vision night to map out our year and create visions that manifest our goals.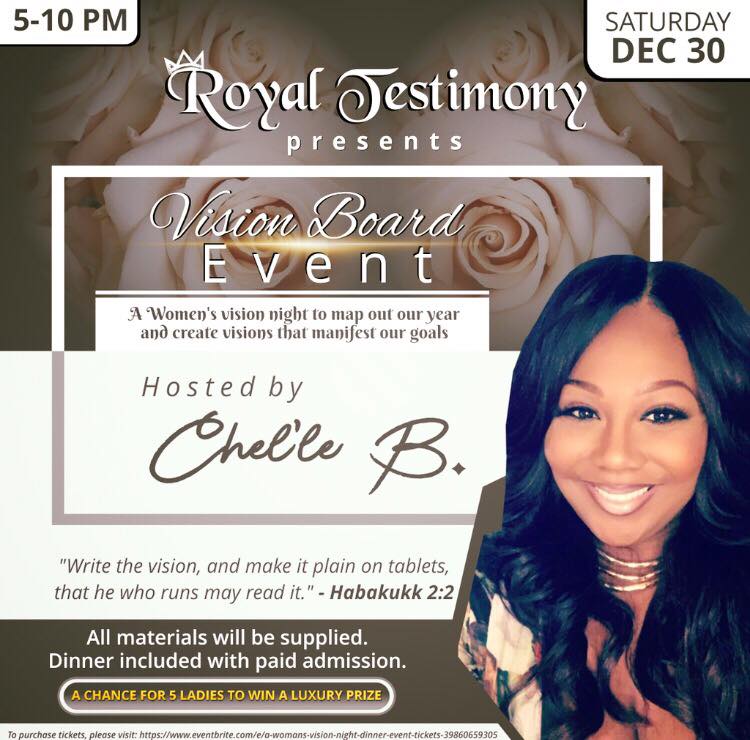 This will be a night filled with Laughter, Goal-setting, Dream-getting, FOOD, and a chance to WIN with 10 raffle drawings.
You are welcome to bring some images of your own but scissors, glue, posterboard, magazine cuttings, and embellshments are included with your ticket.
Let's end 2017 and prepare for 2018 in style.